Dolphins set tone for start of 2020 cycle with 11 medals at World Short Course
Swimming Australia: December 12, 2016: The Australian Swim Team has kick started its four-year build up to Tokyo 2020 with an 11 medal haul - including two gold at Fina World Short Course Swimming Championships (25m) n Windsor, Canada.
The six-day meet concluded tonight with the Dolphins adding a silver and two bronze medals to their total of two gold, two silver and seven bronze - with heartening performances by the respective medley relays.
The Dolphins 19-strong ream, made up of six Olympians and 11 rookies and two World Championship representatives, acquitted themselves admirably at a meet which again highlighted the improvement around the world and especially in the Canadian women's team.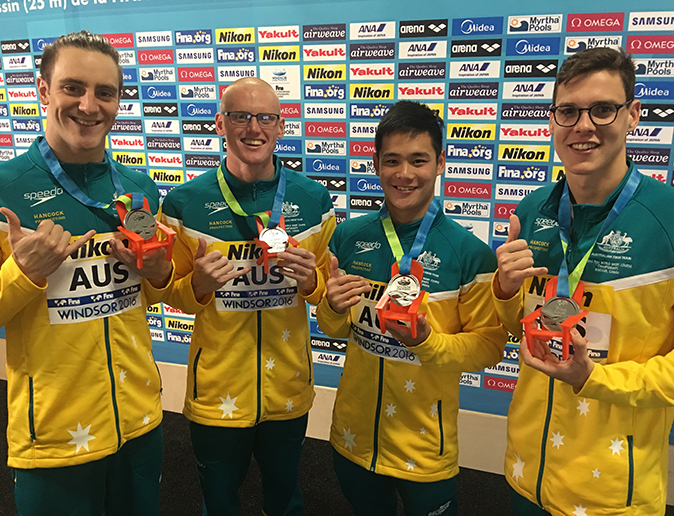 London Olympian, 25-year-old Tommaso D'Orsogna started proceedings for Australia with a stirring bronze medal swim from lane eight in the men's 100m freestyle before anchoring his team to silver in the 4x100m medley.
The Aussies touched the wall third in the relay behind Russia and the USA with the Americans disqualified when their breaststroker Cody Miller took an extra dolphin kick off a turn.
Mitch Larkin, a close-up fourth in the 200m backstroke earlier in the evening, shrugged off any disappointment he may have had pretty quickly to compose himself as world champions do and led off the relay in sizzling fashion.
He touched the wall in front, splitting 50.24 off the gun to give his team a fighting chance, before handing over to energetic WA breaststroke rookie Tommy Sucipto (57.46) who held his end up well against powerful opponents.
Then came one of the men of the meet for the Dolphins, 100m butterfly bronze medallist David Morgan who pushed his underwater skills to the limit to split 49.32 leaving the experienced D'Orsogna to bring it home and WA's Gold Coast-based trainee doctor did just that, delivering a 46.54.
The seventh bronze of the campaign came from the women's 4x100m medley relay which saw a fired up Emily Seebohm jump out of the blocks producing arguably her best swim of the meet, clocking 56.16 which would have won silver in the individual, 100m backstroke.
It was then up to rookies Jess Hansen (breaststroke) and Emily Washer (butterfly) to hold their own – Hansen (1:04.83) against Olympic champion Lilly King and Washer (56.90) against the experienced US girl Kelsi Worrell who swam with four stitches in her eye after a training pool collision.
The two first-timers were on the money with Washer changing over to 100m freestyle gold medallist Brittany Elmslie to bring it home for Australia and she was able to keep Japan and China at bay splitting 51.75 to touch third behind the USA and Canada.
Earlier in the night Larkin, swimming out in lane one, began strongly but the swimmers in the middle lanes Radoslaw Kawecki (POL) and Masaki Kaneko (JPN) started to make their move and down the final lap it became a race in four with Larkin, as hard as he tried, finishing fourth in 1:49.25.
In the women's 50m freestyle final, Elmslie was seventh in 24.05 as was Washer in the women's 100m butterfly in 57.35.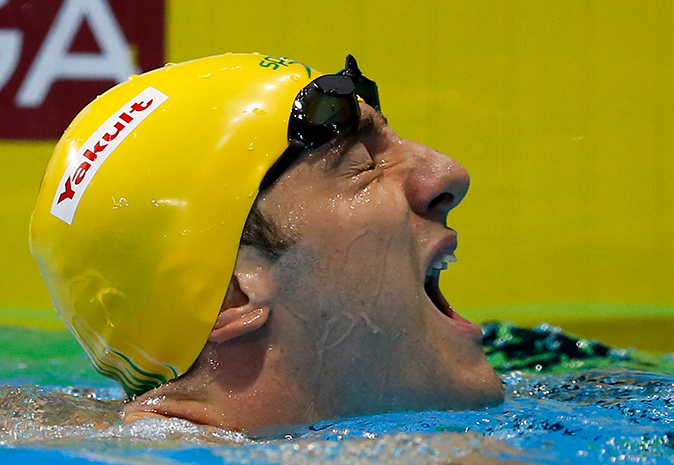 Australian head coach Jacco Verhaeren said he was more than pleased with the culture and performance of his new look team.
"It's great to see the mix of experience and the rookies and all of them performed well. They stepped up, which was needed to progress from heats to semi-finals and finals at this meet," said Verhaeren.
"There were some great performances with medals but coming away with personal best times, whether that's with relays or in the individual swims is always good.
"What really excites me is that we have good depth in the program; we know that some Olympians and rightfully so pulled off this team.
"But by doing that they have given other people an opportunity.
"Those that get the opportunity and take on that challenge, like they have done over the last week, we have to be happy with that.
"I thought our relays were exceptional. Very good; great performances.
"It's a great start of the next four years. I always consider this as the first international meet of the new Olympic cycle; I'd say the tone is set and that is great.
"When you go to a world championship it is about performing to the best of your abilities and making medals as a result of that. Nothing can beat gold that is always good.
"But I thought the performances of some rookies, like a Kiah Melverton, who put themselves individually on the podium for the first time and others like a David Morgan (two bronze medals in the 50 and 100m butterfly) as well.
"I think these competitions help you to learn to compete for (individual) medals as well… Brit Elmslie, was the number four (swimmer selected) in the relay (for Rio)…..
"She definitely put herself in that individual position and that's looking good.
"The team leaders and Brit was one of them along with David Morgan and Dan Smith did a great job; although as a philosophy in the group we like to see everybody as a leader in themselves."
Issued on behalf of Swimming Australia by
Ian Hanson| Media Manager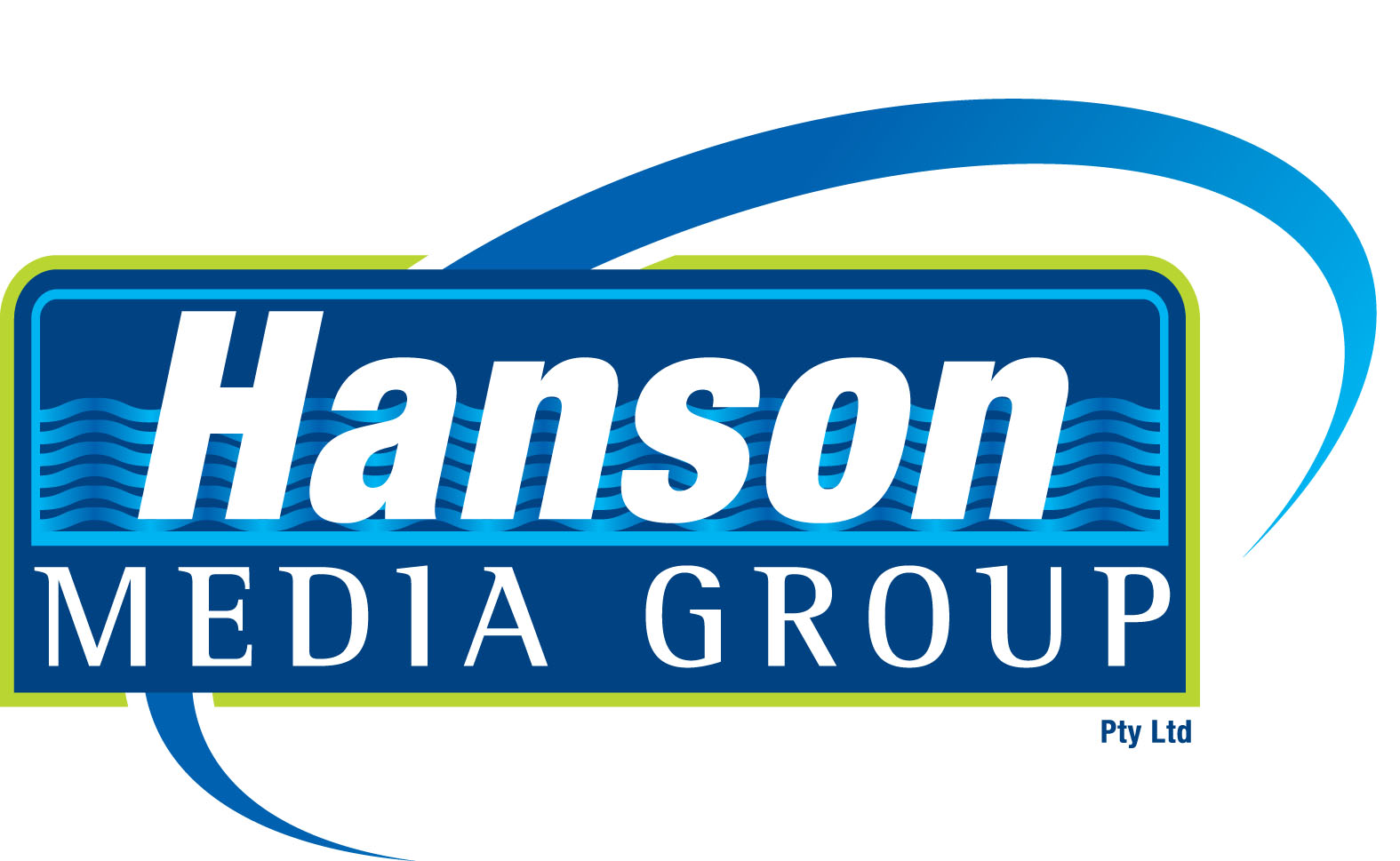 Ian Hanson| Media Manager Swimming Australia Managing Director
Hanson Media Group | P O Box 299 | West Burleigh Qld 4219
Phone: +61 7 5522 5556 | Mobile 0407 385 160 | Fax: +61 7 5522 5557
This email address is being protected from spambots. You need JavaScript enabled to view it. | www.hansonsportsmedia.com.au