Lauren Parker ready to inspire the nation in her quest for Commonwealth Games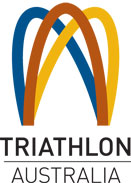 Triathlon Australia: January 14, 2018: Twenty-eight-year-old Newcastle triathlete Lauren Parker could well become the inspiration of the nation in the countdown to this year's Commonwealth Games on the Gold Coast.

The former Ironman triathlete, who was second in her age group in the Ironman World Championship in 2015, is now confined to a wheelchair after an horrific and freakish bike riding accident last April crushed her career and changed her life forever.
click for more
CHRIS MCCORMACK - PROFILE
Chris McCormack or "Macca" is a name synonymous with the sport of triathlon not only in Australia but around the world, a popular figure who has swum, ridden and run his way into legendary status in the non-stop multi-sport world of triathlon.
click for more