Dolphin discovery Ariarne Titmus caps dream week with 400m freestyle gold
Swimming Australia: April 13, 2017: SIXTEEN-year-old Ariarne Titmus came to the Hancock Prospecting Australian Swimming Championships at the Brisbane Aquatic Centre this week to make her mark on one event - the women's 400m freestyle.
And make her mark she did last night, taking a whopping five seconds off her previous best time in two swims to add the 400m National crown to her unexpected 800m title she won on the opening night.
The girl who came from Tasmania 18 months ago to chase her swimming dreams saw some of them come true over the best five days of her short swimming career.
In between she also finished second to Olympic bronze medallist Emma McKeon in the 200m freestyle to earn herself three individual swims and a place on Australia's 4x200m freestyle relay at the FINA World Championships in Budapest, Hungary in July.
Titmus attacked the 400m final last night like a Tassie tiger on the hunt and in a "catch me if you can" race plan developed by St Peters Western coach Dean Boxall.
These splits tell the story on the latest Australian Dolphin Swim Team discovery: 28.45; 58.56 (30.11); 1:29.50 (30.94); 2:00.68 (31.18); 2:32.01 (31.33); 3:03.34 (31.33); 3:34.57 (31.23) for her 4:04.82 (30.25).
"I guess it's kind of expected based on the training I've been doing; I've been swimming really, really well leading into this meet and I'm really excited for the racing ahead," Titmus said.
"I have been inspired by Katie Ledecky and it may be a bit intimidating but it is exciting for me to get the chance to go and race the greatest women's freestyler of all time.
"If he's (Dean Boxall) on my back all the time then that makes me get better; it means I can never relax; I know he's going to keep pushing me.
"It's a little bit of pressure and I have to make sure I'm always on in training but without him this week these results would not have been possible - he's a super coach."
Other winners tonight were:
Unstoppable "Big" Mack Horton (Melbourne Vicentre) who grabbed a rare treble, adding the 1500m freestyle in 14:51.21 to his earlier wins in the 200 and 400m freestyle – matching the last man to achieve it – Grant Hackett from 2008.
Chandler's Rio Olympian Jack McLoughlin (14:54.95) finished second with Joshua Parrish (TSS Aquatics) third in 15:13.05.
With hardly time to catch his breath after the 1500m Horton then anchored the victorious 4x100m medley relay to gold in 49.93 with Jack Gerrard, Daniel Cave and Mitchell Davenport-Wright.
A shocked Bronte Campbell (Commercial) who earned her second National title of the competition in an extremely close women's 50m freestyle final. The Olympian touched the wall in 24.56; a fraction of a second ahead of sister, Cate Campbell (Commercial) 24.59 and 18-year-old club mate, Shayna Jack (Commercial) 24.66.
Emma McKeon (St Peters Western) who grabbed her third National title of the meet winning the 200m butterfly in a personal best time of 2:07.37 from Brianna Throssell (UWA West Coast) 2:08.03 and Laura Taylor (TSS Aquatic) 2:09.09.
Emily Seebohm who won her 21st National title, taking her second ever 200m individual medley in 2:11.89 from fellow Rio Olympians Blair Evans (UWA West Coast) 2:12.99 and Kotuku Ngawati (Melbourne Vicentre) 2:13.15.
Rockingham's Tommy Sucipto who won the 50m breaststroke gold in 27.55 from Budapest-bound pair Daniel Cave (Melbourne Vicentre) 27.66 and Matthew Wilson (27.91).
Meanwhile one of the two new additions to the Paralympic team, Abigail Lihou (Ferny Hills) added two National titles to her repertoire this evening, winning the women's 50m butterfly Multi-Class in 30.42, ahead of ahead of Paralympians Emily Beecroft (Traralgon) 31.14 and Madeleine Scott (Nunawading) 31.26, before returning to the pool to take the women's 100m backstroke Multi-Class title in 1:11.05, ahead of Paralympians Ellie Cole (Unattached) 1:11.54 and Katja Dedekind (1:10.89)
In the men's 50m butterfly Multi-Class, Mitchell Kilduff (SLC Aquadot) retained his title in 27.31 from Paralympian Timothy Disken (PLC Aquatic) 28.03, and Jack Ireland (UQ Swim Club) 28.78.
Glasgow Commonwealth Games gold medallist from 2014, Ben Treffers, now at Somerset on the Gold Coast, under Ashley Callus led the field in a fast and furious men's 50m backstroke, flying home to regain his National title, touching the wall first in 24.90, just ahead of Rio Olympian Mitch Larkin (Unattached) 25.10 and Joshua Beaver (Nunawading) 25.37.
In the men's 100m backstroke Multi-Class, a 1:04.62 swim from Paralympian Timothy Hodge (The Hills) saw the 16-year-old win his second title of the event, ahead of fellow Paralympians Daniel Fox (USC Spartans) 1:04.55 and Brenden Hall (Lawnton) 1:07.34.
Team announcement releases for the 2017 FINA World Championships and Para World Swimming Championships
Please see below for the team announcement release for the 2017 FINA World Championships and the 2017 Para World Swimming Championships:
Thirty-one-strong Dolphins Pool team hungry for World Championships in Budapest

Defending world champions Mitch Larkin, Emily Seebohm and Bronte Campbell will spearhead a 31-strong Australian Dolphins Swim Team, named tonight for this year's FINA World Swimming Championships in Budapest, Hungary in July.

For record-breaking backstroker Seebohm, it will be her sixth Australian team since she made her Australian team debut at the 2007 World Championships in Melbourne.

A 10-year backstroke reign that has seen her contest World Championships in Melbourne (2007), Rome (2009), Shanghai (2011), Barcelona (2013) and Kazan (2015) – a decade of dominance that has seen her win four gold, four silver and two bronze medals from five world championship campaigns.

She joins the likes of triple Olympic butterflyer Adam Pine and triple Olympic medallist Bronte Barratt who have also represented Australia on six World Championship teams.

Pine started his string of World Championships in Rome in 1994, then Perth in 1998, Fukuoka in 2001, Barcelona 2003, Melbourne in 2007 and finished in Rome in 2009, while Barratt started in Montreal (2005), before Melbourne (2007), Rome (2009), Shanghai (2011), Barcelona (2013) and finishing in Kazan (2015). While Olympic legends Leisel Jones and Grant Hackett both contested an impressive five world championships.

And there is no sign of Australia's premier backstroker slowing down after she chalked up her 21st Australian National Championship in the 200m individual medley tonight – adding it to the 100-200m backstroke double from earlier in the week.

The 24-year-old has bounced back better than ever to win the 100 and 200m backstroke double at the Brisbane Aquatic Centre – both in impressive world championship qualifying times.

Seebohm has recovered from a series of operations since returning from her third Olympics in Rio, including her revelation that she had been suffering endometriosis.

"I've actually surprised myself with what has been a disrupted preparation in a year when I really thought I would be setting myself more for next year's Commonwealth Games," said Seebohm.

"The last 10 years has been amazing and it is hard to imagine it has been that long since I made my first team.

"I'm really looking forward to Budapest, especially with so many new faces on the team, including 15-year-old Kaylee McKeown and 16-year-old Ariarne Titmus."

Her backstroking boyfriend Mitch Larkin will be on his fourth world championship team while siblings Emma and David McKeon (St Peters Western), James Roberts (Somerset), Grant Irvine (St Peters Western), Brittany Elmslie (Brisbane Grammar) and Cam McEvoy (Bond) will all be on their third teams.

It is a Dolphins team made up of 19 members of last year's Rio Olympic team, including individual gold medallists Mack Horton (400m freestyle) and Kyle Chalmers (100m freestyle) with 16 survivors from the 2015 Worlds team from Kazan.

Swimming powerhouse Queensland heads the list of swimmers with 21, followed by five from Victoria, three from WA and one each from SA and NSW.

Rockingham rookie Holly Barratt is the oldest on the team at 29, while Kaylee McKeown at 15 is the youngest in a team with an average age of 21.

The 11 new faces on a World Championship long course team are: St Peters Western trio Jack Cartwright, Ariarne Titmus and Clyde Lewis; Daniel Cave (Melbourne Vicentre), Zac Incerti (UWA West Coast), Louis Townsend (Rackley), Matthew Wilson (SOPAC), Holly Barratt (Rockingham), Kaylee McKeown (USC Spartans), Shayna Jack (Commercial) and Jessica Hansen (Nunawading).

Titmus, Lewis and Hansen were all on the Dolphins team at last year's World Short Course Championships in Windsor, as was Alex Graham, who made his long course debut at the 2013 World Championships in Barcelona.

Titmus showed again last night why she has been the find of the meet, adding the 400m freestyle to her win in the 800m on night one and the second place to Emma McKeon in the 200m in between.

Her time of 4:04.82 to win the 400m was four seconds faster than her personal best time of 4:08.95 – set on the way through in the 800m freestyle win.
The Dolphins will also send five open water swimmers to Budapest to take on the River Danube following their successful qualification at the Australian Championships in January and the Abu Dhabi FINA World Cup in March.
Rio Olympian Chelsea Gubecka will swim at her third world championships and the 18-year-old will race the women's 10km event alongside teammate Kareena Lee.
Lee, will then also take on the 5km event and be joined by open water rookies Kiah Melverton and Jack McLoughlin, while fellow debutant Jack Brazier will swim the 10km event for the men.

Australian Dolphins Swim Team, FINA World Championships, Budapest, Hungary, July 14-30:

Holly Barratt (WA)
Joshua Beaver (VIC)
Bronte, Campbell (QLD)
Jack Cartwright (QLD)
Daniel Cave (VIC)
Kyle Chalmers (SA)
Brittany Elmslie (QLD)
Alexander Graham (QLD)
Jessica Hansen,(VIC)
Mack Horton (VIC)
Zac Incerti (WA)
Grant Irvine (QLD)
Shayna Jack (QLD)
Mitchell Larkin (QLD)
Clyde Lewis (QLD)
Cameron McEvoy (QLD)
David McKeon (QLD)
Emma McKeon (QLD)
Kaylee McKeown (QLD)
Taylor McKeown (QLD)
Jack McLoughlin (QLD)
David Morgan (QLD)
Leah Neale (QLD)
Kotuku Ngawati (VIC)
James Roberts (QLD)
Emily Seebohm (QLD)
Brianna Throssell (WA)
Ariarne Titmus (QLD)
Louis Townsend (QLD)
Madison Wilson (QLD)
Matthew Wilson (NSW)
Open Water athletes:
Jack Brazier (QLD)
Chelsea Gubecka (QLD)
Kareena Lee (QLD)
Kiah Melverton (QLD)
Jack McLoughlin (QLD)

Head Coach: Jacco Verhaeren
Mentor Coach: Glenn, Beringen
Open Water Head Coach: Ron McKeon:
Coaches: Peter Bishop (Marion), Michael Bohl (St Peters Western), Dean Boxall (St Peters Western), Simon Cusack (Commercial), Craig Jackson (Melbourne Vicentre)
Adam Kable (SOPAC), David Lush (Brisbane Grammar), Chris Mooney (USC Spartans), Chris Nesbitt (TSS Aquatics) Michael Sage (Kawana Waters), Scott Talbot (Nunawading).

World beating Watson to lead magnificent seven into Paralympic world championships

Rio's magnificent seven with Rachael Watson in world record-breaking form will again lead the Australian Paralympic swim team into the IPC World Championships in Mexico City in September-October.

Watson, Maddison Elliott, Lakeisha Patterson, Ellie Cole, Timothy Disken, Tiffany Thomas Kane and Brenden Hall, thrilled Australia with their gold medal swims at last year's Rio Paralympics.

They will now be among 18 members of that team in the 20-strong Para Dolphins, named for the nine-day Championships.

They will be joined by two newcomers to the team in NSW pair, 12-year-old Jasmine Greenwood from the Bay and Basin Club in Jervis Bay and 19-year-old Abigal Lihou from Ferny Hills – who also set two new world best times during the week-long Championships.

Watson, who was only classified into the S4 wheelchair class last June wet to the Games as a real rookie and came out with gold and an new Olympic record in her pet event, the 50 metres freestyle.

But she has returned home to up her training under Chandler club coach Rob Hindmarsh at the Brisbane Aquatic Centre and build on her daily routines to smash two world records in one day, lowering her time to 37.87.

Swimming Australia's Paralympic Program Manager Adam Pine is delighted with the way his athletes have returned from Rio and picked up just where they've left off and is full of praise for Watson.

"Rachael has demonstrated just what you can do if you work on your life skills as well as your swimming skills and that is just what she has done," said Pine.

"To come where she has come from in less than 12 months is quite extraordinary and to see her improve since Rio is a real credit to her and her coach.

"Overall the return of these athletes has been great – I couldn't be happier, especially with the team for Mexico capped at 20 and we have over 30 athletes who have met the qualifying standards."

Australian Paralympic Dolphins Swim Team, IPC World Swimming Championships, Mexico City, Mexico, September 30-October 8:

Emily Beecroft (VIC)
Blake Cochrane (QLD)
Ellie Cole (QLD)
Rowan Crothers (QLD)
Katja Dedekind (QLD)
Timothy Disken (VIC)
Maddison Elliott (NSW)
Jasmine, Greenwood (NSW)
Brenden Hall (QLD)
Timothy Hodge (NSW)
Braedan Jason (QLD)
Paige Leonhardt (QLD)
Matthew Levy (NSW)
Abigail Lihou, (NSW)
Monique Murphy (QLD)
Lakeisha Patterson (QLD)
Liam Schluter (QLD)
Madeleine Scott (VIC)
Tiffany Thomas Kane (NSW)
Rachael Watson (QLD)

Team Leader: Adam, Pine
Head Coach: Leigh, Nugent
Coaches: Harley Connolly (Lawnton), Nathan Doyle (USC Spartans), David, Heyden (UQ Swim)
Yuriy Vdovychenko (National Training Centre)
Issued on behalf of Swimming Australia by
Ian Hanson| Media Manager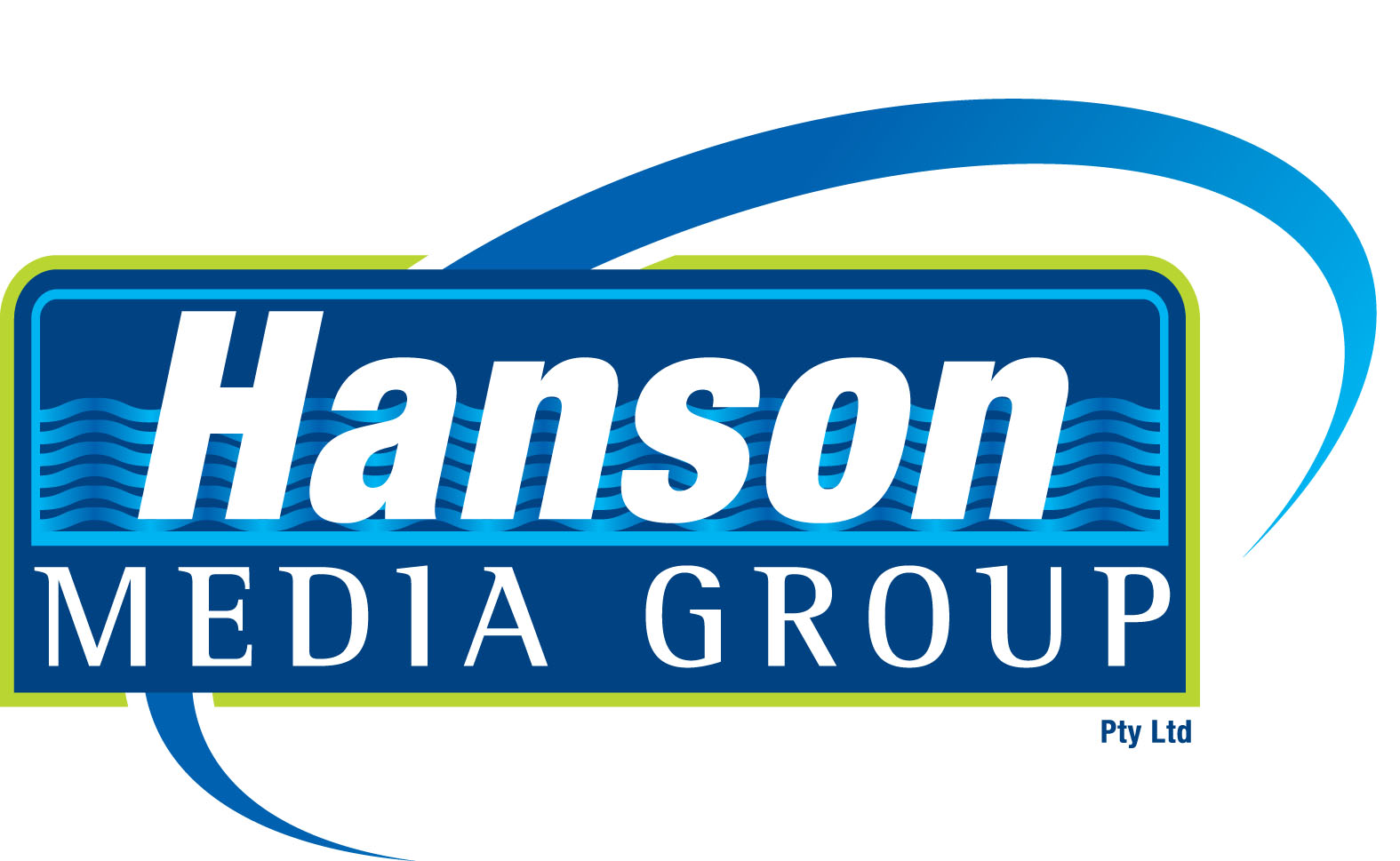 Ian Hanson| Media Manager Swimming Australia Managing Director
Hanson Media Group | P O Box 299 | West Burleigh Qld 4219
Phone: +61 7 5522 5556 | Mobile 0407 385 160 | Fax: +61 7 5522 5557
This email address is being protected from spambots. You need JavaScript enabled to view it. | www.hansonsportsmedia.com.au