Nerves down, confidence up for Dolphins on Day 1 at FINA World Championships
Swimming Australia: July 23, 2017: The Australian Dolphins Swim Team have had a successful morning on the first day of competition at the 2017 FINA World Championships in Hungary with both rookies and experienced professionals impressing in the heats.
Siblings Emma and David McKeon along with rookie Ariarne Titmus, Rio Olympic gold medallist Mack Horton and our formidable freestyle relay teams set a cracking pace for the finals tonight and will be the ones to watch as they fight for a place on the podium and peak performance on the world stage when it counts.
Summary of results…
Men's 400m Freestyle
The men's 400m freestyle has been the talk of the town and tonight Australia will have a two-pronged attack with both David McKeon and Mack Horton successfully through to the final.
Reigning Olympic Champion in this event, Horton will come face to face with his rival and Olympic silver medallist Sun Yang as well as a host of other medal contenders in Korea's Taehwan Park, Great Britain's James Guy and fellow Aussie McKeon who was third fastest overall in 3:45.46.
Horton was fifth fastest from the heats with a time of 3:45.60 but said he will turn it up a notch in the final tonight.
"Tonight I want to race the clock and see just how fast I can go," Horton said.
"You always feel better once you get the first swim out of the way, blow out the cobwebs.
"I was going for top two (in the heats) and it was just that close of a finish that he just caught me out," Horton said of finishing third in his heat.
After taking out his heat this morning McKeon said he has enjoyed his time under his new coach Michael Bohl in the lead up to this event and was happy with his swim today.
"It's been a good change swimming with Bohly, I'm really enjoying it, Bohly has really pushed me through a lot more than I ever thought, so I'm really happy.
"That last seeded heat was very bunched… It was going to be a strong heat and I knew that so I knew I had to get out comfortable and hold it together throughout that back end," McKeon said.
Keep your eye on a fast finishing Horton in the final tonight but the race is anyone's for the taking.
Women's 400m Freestyle
Australia's 16-year-old Ariarne Titmus had the nerve-wracking privilege of swimming alongside the USA's nine-time world championship gold medallist Katie Ledecky, in her debut race on the world stage.
The 'Terminator' as they call her, took it all in her stride, sticking hot on the heels of Ledecky for the duration of the race to qualify third fastest in a personal best (PB) time of 4:04.26.
Ledecky and her teammate Leah Smith will move through as favourites in 3:59.06 and 4:02.00 respectively, with Titmus hoping the atmosphere of finals will help her pull out another PB tonight, and potentially a place on the podium.
"I knew I would have to treat this like a final to make the final, and I wasn't really expecting to go that fast so hopefully tonight with a bit of adrenalin and a bit more nerves I'll be able to go a bit quicker.
The Dean Boxall coached swimmer races with no fear and when quizzed about what it's like to race Ledecky she said, "It's not that bad, it's quite cool actually, it's good to have her next to me in the race to see how I'm going, but she's just another swimmer like me," Titmus said.
Titmus will be right in the mix for a medal tonight with her whole family cheering on from the stands.
Aussie teammate Leah Neale finished 16th overall with a time of 4:13.38.
Women's 100m Butterfly
Four-time Rio Olympic medallist Emma McKeon looked fresh as she flew through the heats of the women's 100m butterfly, to finish third fastest in a time of 56.81 - equalling her all-time personal best.
McKeon said that she will take confidence from her heat swim into the semi tonight.
"For a 56.81 that felt pretty easy, so I'm happy with that!" McKeon said.
"It was pretty good for a heat swim, it's the quickest I've been in the morning by at least half a second.
"I think doing that swim in the heat gives me confidence for the rest of the week, first swim is always a bit nerve-wracking not knowing how you're going to go but now that I've done a good one on my first one, it makes me more confident about my training over the last six months.
Sweden's Sarah Sjostrom is continuing her fine form and will move through as fastest qualifier in a time of 55.96 with American Kelsi Worrell second fastest in 56.44.
Swimming at the European meets before World Championships, McKeon said she is the most relaxed she's been at a major meet.
"It was really nice doing all that racing (in Europe) and I think that has probably helped me to be relaxed now because I've done 3 or 4 meets racing all the same girls that I wouldn't normally get to race until I'm here now, so it's definitely helped.
"This is probably the most relaxed I've ever felt coming into a meet," McKeon said.
On her race plan for tonight, the Michael Bohl coached star said she still has some room to pick up the pace.
"Tonight in that back 25m I will need to keep pushing through because I kind of kept it at the same rate for that whole last 50, so I can probably pick it up tonight.
"My goal was to make it through to the semi in a high position, so I'm ranked third and pretty happy with that," McKeon said.
Joining McKeon in the semi-final will be her teammate and 200m butterfly specialist Brianna Throssell who surprised herself to make it through for another swim.
"I'm really happy, I didn't really expect to make the semi-final so going through in 16th I'm really happy with that," Throssell said.
Men's 4x100m Freestyle relay
Australia has some new sprinters coming through the ranks with a fresh-faced men's 4x100m freestyle relay team taking second place through to the finals tonight.
The quartet of Cameron McEvoy, Zac Incerti, Alexander Graham and Jack Cartwright swam a fast-paced heat to see them qualify second for the final, just a fraction behind Brazil (3:12.34) in a time of 3:12.45.
Leading them off was 23-year-old McEvoy, who surprisingly is the veteran of the team, with a solid heat swim of 48.04.
Incerti (48.62) and Graham (48.28) got the job done in the middle with 18-year-old Cartwright bringing them home in a split time of 47.51.
The race for a place on the podium will be on tonight with team USA third fastest in 3:12.90.
Women's 4x100m Freestyle relay
The corresponding women's event saw Australia lead off with two backstroke specialists in Emily Seebohm (54.32) and Madi Wilson (53.94).
Although their individual events are done on their back, both Seebohm and Wilson have made regular appearances on the freestyle relay teams in the past and were today joined by Brittany Elmslie (53.61) and Shayna Jack (53.31) to help qualify Australia for the final.
With Emma McKeon and Bronte Campbell to be added into the mix tonight, Australia have qualified third fastest in a time of 3:35.18.
The reigning Olympic, World, Commonwealth Games and Pan Pacs Champions will be without one of their usual members in Cate Campbell, but will still be a tough team to beat in the final tonight.
Men's 100m Breaststroke
Australian team debutant Daniel Cave's first race on the world stage, saw the Victorian hit the wall in a time of 1:00.22 for a new personal best in the 100m breaststroke. The time was just shy of a semi-final swim with cave ranked 20th overall.
Women's 200m Individual Medley
The women's 200m individual medley saw Hungarian hometown hero Katinka Hosszu dive in for her first swim of the meet with the roar from the crowd echoing throughout the Aquatic Centre.
Hoszu was the fastest in 2:07.49 with Sydney Pickrem (2:10.14, CAN) and Madisyn Cox (2:10.16, USA) rounding out the top three.
Australia had Rio Olympian Kotuku Ngawati in the water with the Melbournian clocking a time of 2:13.03 to just secure a spot in the semi-final tonight in 16th place.
Men's 50m Butterfly
Gold Coaster David Morgan had a tough first heat today, taking on the men's 50m butterfly and finishing 33rd overall in a time of 24.19. Andril Govorov from Ukraine was the top qualifier for the semi-final in 22.92, with less than a second separating the top 16 qualifiers.
Full results are available here: http://www.omegatiming.com/Competition?id=000111010AFFFFFFFFFFFFFFFFFFFFFF&day=1
The finals will commence at 01:30 AEST and will be broadcast LIVE on network seven (check your local guides for details).
Please note that photos of the Australian Dolphins Swim Team competing at the 2017 FINA World Championships will be uploaded regularly to this link: https://www.dropbox.com/sh/2h3r74cvpuugiyf/AAAyMjMHcXL8z_rWuFJqdHALa?dl=0
All photos are available for editorial use and need to be credited to Swimming Australia Ltd.
Issued on behalf of Swimming Australia by
Ian Hanson| Media Manager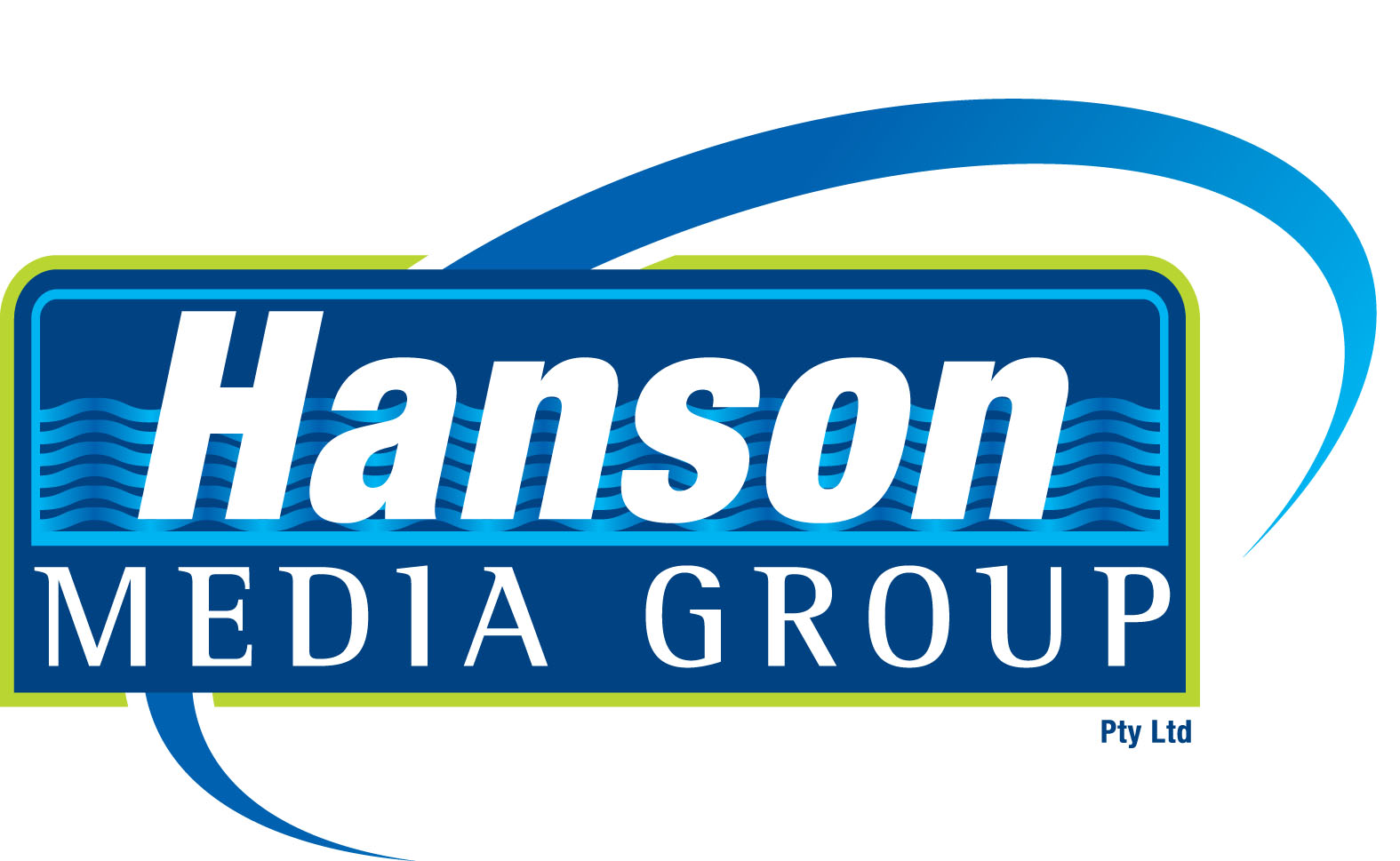 Ian Hanson| Media Manager Triathlon Australia Managing Director
Hanson Media Group | P O Box 299 | West Burleigh Qld 4219
Phone: +61 7 5522 5556 | Mobile 0407 385 160 | Fax: +61 7 5522 5557
This email address is being protected from spambots. You need JavaScript enabled to view it. | www.hansonsportsmedia.com.au