All that shimmers is silver; as McKeon adds two more to Aussie Team's tally
Swimming Australia: July 27, 2017: Highlights:
Highlights
Silver – Emma McKeon Women's 200m freestyle

Silver – Mixed 4x100m medley relay: Mitch Larkin, Dan Cave, Emma McKeon and Bronte Campbell

Both Cameron McEvoy and Jack Cartwright through to men's 100m freestyle final

Both Emily Seebohm and Holly Barratt through to women's 50m backstroke final
Australia's Medal Tally: Gold – 0, Silver – 5, Bronze – 0
How to Watch
The heats will commence at 17:30 AEST and will be broadcast LIVE AND EXCLUSIVE on the Seven Network on 7TWO (please check your local guides for details).
After an admirable eight races in just four days of competition at the Duna Arena in Budapest, Emma McKeon is showing no signs of slowing down and Australia's own Iron Lady has collected an individual total of four silver medals so far.
Tonight saw the 23-year-old add two more medals to her tally as she took on the women's 200m freestyle as well as one of the newest events on the program – the 4x100m mixed medley relay.
The women's 200m freestyle kicked off proceedings for the night with McKeon, the bronze medallist from Rio, sandwiched between the Olympic Champion and the world record holder in lane five for the final.
With the second fastest time coming in to the race, McKeon took it out hard and fast, and led for the first 150 metres.
But with both Frederica Pellegrini and Katie Ledecky hot on her heels, McKeon just couldn't hold on all the way to the wall and was forced to settle for silver in a time of 1:55.18 – sharing the spoils with the USA's Katie Ledecky who touched at the same time.
The world record holder in the event, Italy's Pellegrini, took the title in a time of 1:54.73, coming home in the final metres to deny the Dolphins - and one of its hardest working team members - that elusive gold medal.
"I was pretty happy with how I went, even though I went quicker in the semi because it takes a lot of guts to take it out like I did," McKeon said after the race.
"Especially in a final having the Olympic champion on one side and the world record holder on the other side of me, I'm pretty proud of myself for doing that.
"I obviously would have liked a faster time but you can't really ask for anything more, I gave it my all and I'm happy.
The 2017 world championships are signalling a bright future for the young star who appears to be on the right path to success.
"It's only the first year in a four-year Olympic cycle so I know there's lots to improve on.
"I think obviously I've got the first three laps of my race sorted, I just have to get that last 25 metres sorted," McKeon joked.
Australia last medalled in this event in Shanghai, 2011 when 2008 Olympic gold medallist Kylie Palmer also picked up a silver.
McKeon will tomorrow make her international debut in the 100m freestyle alongside teammate, friend and the defending world champion Bronte Campbell.
"I've never done it internationally before so I'm pretty excited," McKeon said of racing the 100m freestyle tomorrow.
"Half the distance compared to tonight so it will be nice in there with Bronte.
"I just have to come top 16 in the morning and then I can go back and recover. Then I'll have the 4x2 tomorrow night as well, so I'll need to recover a fair bit."
The four-time Olympic medallist from 2016, could eclipse that total at the World Championships, with at least three events still to come – the 100m freestyle, 4x100m medley relay and the 4x200m freestyle relay.
"So far I'm going pretty well, I've managed to recover myself every day and come back for the next day and do a good heat or semi, I'm only half way though so we'll see how I go."
McKeon's second medal for the evening came as part of the mixed 4x100m medley relay, an event Australia has never raced on the world stage until today.
The Aussies took the strategy of leading with the men – Mitch Larkin and Daniel Cave - and coming home with the women – Emma McKeon and Bronte Campbell.
The strategy appeared to work in our favour as we stormed home to collect another silver medal in a time of 3:41.21.
Sitting in fourth place at the last turn, it was Campbell who turned on the afterburners and overtook two teams to give Australia a place on the podium.
The USA grabbed the gold in a new world record time of 3:38.56, setting the standard for the newly included Olympic event.
Larkin (53.11) led off for the Aussies, digging deep to give the team a solid start and splitting a faster time than he did in the 100m backstroke final just yesterday.
The Queenslander said he was happy with his swim and the way he was progressing under new Coach Simon Cusack.
"Obviously now being an Olympic event, first time swimming it internationally, I wanted to give it a good shot and having not swum the best 100 I wanted to make sure I dotted all the 'I's' and was there for the team tonight," Larkin said.
"As I said to Jacco and Simon, each time I feel like I'm taking a step forward and I feel like that's good progress..."
Next in the water was rookie breaststroker Cave who split a 59.29 to keep the team within reach of the medals and handover to the multi-talented McKeon for the butterfly leg.
McKeon, who was backing up after a hard-fought silver medal in the women's 200m free, maintained her composure and her cool, calm and collected approach, to split a time of 56.51.
It was then left to Campbell to get the job done, with the dual world champion from 2015 pleasantly surprised with her fast last lap.
"I think I was next to Great Britain and I was trying to mow her down in the last lap," Campbell said.
"I had no idea where we were when I touched the wall, I looked up and was surprised to see second there because I knew we weren't in that position diving in. It was a good surprise!"
The bronze medal was awarded to both team Canada and China in a time of 3:41.25, just 0.04 of a second behind Australia.
In semi-final action…
Men's 100m Freestyle Semi-Final
With Olympic champion Kyle Chalmers out of the team after opting to have heart surgery in June of this year, it seems he has left the tilt at the two-lap dash title in the very capable hands of Cameron McEvoy and Jack Cartwright after the pair successfully swam their way through speedy semi-finals and into the final tomorrow night.
World Championship silver medallist McEvoy was fourth fastest overall in 47.95 with Dolphin debutant Cartwright just a touch behind, in a new personal best time of 47.97.
"I wasn't looking for 47 but I was definitely looking to do a faster time than this morning," Cartwright said of his impressive semi-final swim.
"It felt awesome, walking out with your name being called, a huge crowd, it's just awesome.
Stepping into the team like a seasoned professional, 18-year-old Cartwright said the key to his success so far is confidence.
"I just have confidence in myself, confidence in my swimming and the training that I've done," he said.
"I'm seeing what I can do with the chance I have. At a world championship meet, anything can happen in a final."
Australia has an underdog history in the 100m freestyle with McEvoy rising up the ranks in 2015 to take silver, then Chalmers taking gold in Rio and now Cartwright has said he would use his unknown status to his advantage.
"No one really knows me, I'm still an up and coming rookie," he said.
McEvoy will be right in the mix for a medal again, but will need to overcome the explosive early power of Caleb Dressell (47.66) and the fast finishing tactics of Nathan Adrian (47.85) in the final.
"Who knows what time will win it," McEvoy said.
"It's all about stepping up on the night and historically anyone can do that, we've seen over the past four years, there's always at least someone that is unexpected that is in that top three.
"That's the quickest a semi-final has been ever, at any international competition, so to have five guys sneak under 48, usually you're lucky to get that in a final…it's exciting.
"I think it's going to be a very fast international final."
The top qualifier is Mehdy Metella from France with a time of 47.65.
Women's 50m Backstroke Semi-Final
Very little separated the top eight swimmers through to the 50m backstroke final, and nothing separated Australia's Holly Barratt and Emily Seebohm with the duo, swimming in separate semi-finals, clocking exactly the same time of 27.51.
A personal best time for Barratt and not far off for Seebohm (PB of 27.47) with the pair progressing in equal fifth spot.
Brazil's Etiene Medeiros was fastest qualifier in 27.18 with China's Yuanhui Fu a fraction behind in 27.19; the race for first place will come down to the touch tomorrow.
Men's 200m Individual Medley Semi-Final
Racing in his first major international meet today, Clyde Lewis was unable to replicate his personal best time from the 200m individual medley heats and will finish 15th overall in a time of 1:59.80.
Lewis will now turn his attention to the 400m individual medley later in the program.
Women's 200m Butterfly Semi-Final
West Australian Brianna Throssell has finished 16th overall in the women's 200m butterfly after clocking a 2:10.58 in her semi.
Full results are available here: http://www.omegatiming.com/Competition?id=000111010AFFFFFFFFFFFFFFFFFFFFFF&day=1
Please note that photos of the Australian Dolphins Swim Team competing at the 2017 FINA World Championships will be uploaded regularly to this link: https://www.dropbox.com/sh/2h3r74cvpuugiyf/AAAyMjMHcXL8z_rWuFJqdHALa?dl=0
All photos are available for editorial use and need to be credited to Swimming Australia Ltd.
Issued on behalf of Swimming Australia by
Ian Hanson| Media Manager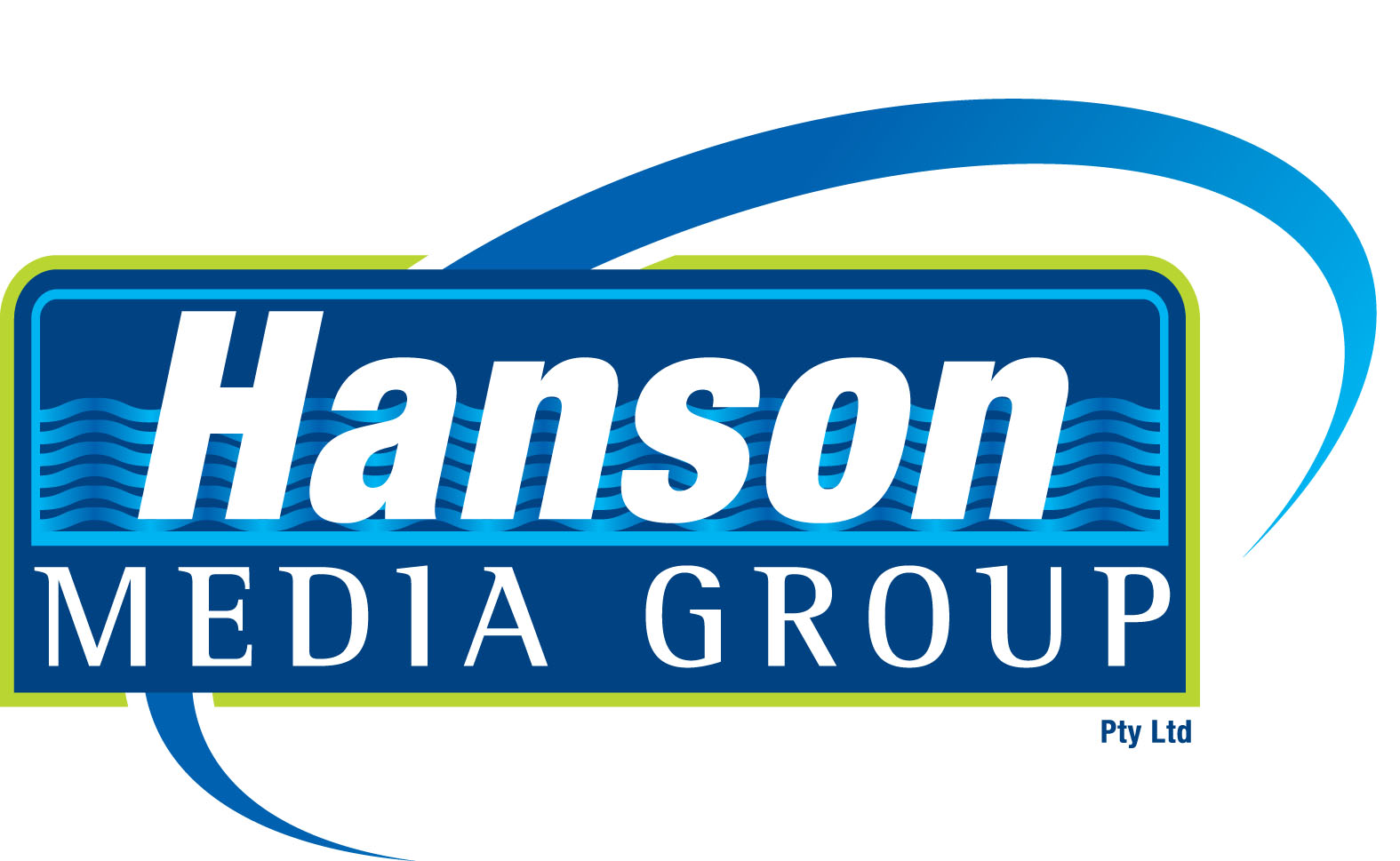 Ian Hanson| Media Manager Triathlon Australia Managing Director
Hanson Media Group | P O Box 299 | West Burleigh Qld 4219
Phone: +61 7 5522 5556 | Mobile 0407 385 160 | Fax: +61 7 5522 5557
This email address is being protected from spambots. You need JavaScript enabled to view it. | www.hansonsportsmedia.com.au