Titmus a sign of the times with stunning 4:02.86 Australian record
Swimming Australia: December 12, 2017: Brisbane schoolgirl Ariarne Titmus, who left Hobart 18 months ago to chase her swimming dreams, has become just the fourth swimmer since the legendary Tracey Wickham to hold the Australian record for 400 metres freestyle.
The 17-year-old from St Peters Western, coached by the passionate Dean Boxall, put together the fastest ever 400m freestyle by an Australian at last night's Queensland State Championships in the same pool that saw Wickham win both the 400 and 800m freestyle at the 1982 Commonwealth Games.
Titmus churned through the Chandler waters at the Sleeman Aquatic Centre in a sizzling 4:02.86 – taking over half a second off last night's silver medallist Jess Ashwood's previous mark of 4:03.34 – set when she won bronze at he Kazan World Championships in 2015.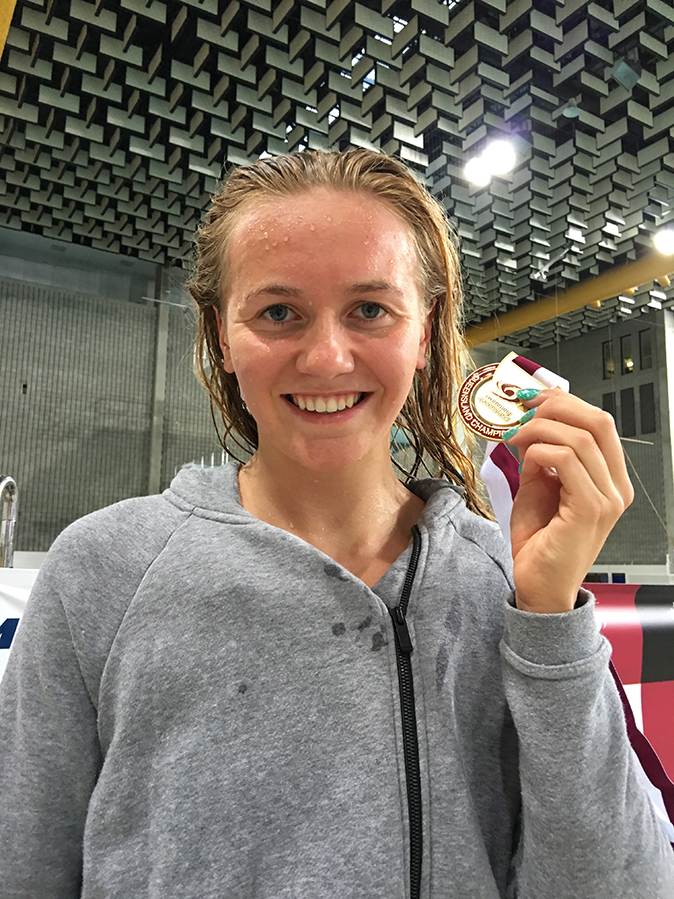 Before Ashwood it was Olympic relay golden girl Kylie Palmer (4:03.40) who broke the five-year-old record set by her 2008 relay team mate Bronte Barratt (4:03.52) set in 2007.
It was Barratt who swam her way to notoriety for breaking Wickham's longest standing record of 4:06.28 – a 29-year record.
In between 1977 and 1978 Wickham and 1980 Olympic 800m freestyle gold medallist Michelle Ford re-wrote the 400m record books eight-times as the two the two dueling 15-year-olds established themselves as the best middle distance freestylers the world had seen.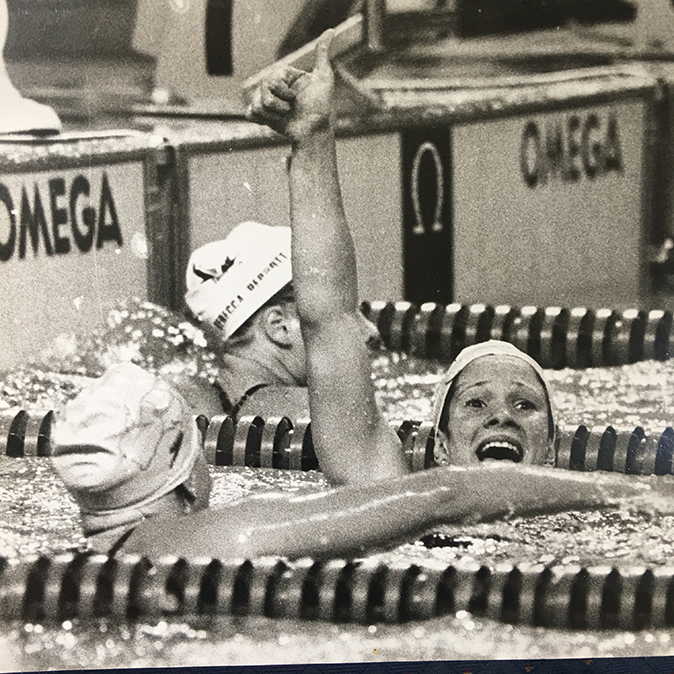 Ford started the onslaught when she lowered Sonya Gray's mark to 4:17.50 in 1977 and with the ink hardly dry on any of the eight Australian record certificates Wickham had lopped a remarkable 11 seconds off the Australian record – lowering it to a new world record of 4:06.28 by the Fina World Championships in Berlin in 1978.
Titmus is a lot like Wickham, who had the ability to go out hard or on many occasions negative split her races.
Last night Titmus wasted not time setting a cracking pace – moving through the first 100m in 57.90, the 200m in 1:59.43 and the 300m at 3:01.34.
Her eight 50s looked like this: 28.00, 29.90, 30.73, 30.80, 30.86, 31.05, 31.14 and 30.38 – an impressive performance from a youngster still very much in hard work and who under Boxall's guidance, prepared for the State titles with a "drop taper."
Her time was 1.4 seconds under her previous best – swum when she was fourth to American super-swimmer Katie Ledecky at this year's Budapest World Championships – and fast enough to put her on the podium behind Ledecky and fellow American Leah Smith.
"I actually did expect it…the 200m (1:56.34 the night before) was really quick and I could take confidence from that so if I went out there and didn't go that fast I'd be worried that I wouldn't be able to back up," Titmus said.
"I thought I could go around that 4:01-4:02 mark so its really good… I'm really happy with the swim.
"We've only had three days rest, a drop taper but I'm different, I can probably swim a bit faster in heavy work where sprinters need longer rest…it's good that I'm swimming this fast during training and I'm definitely a lot better than I was eight months ago at Trials.
"I've got a lot more strength and my body composition is better and I can definitely see that in my racing now.
"I can see more improvement. I have dropped another two seconds this back half of the year. Obviously as you get faster its harder to drop those times…but over the next year I should definitely be able to crack that four minute mark which would be really exciting.
"It also means I've got a lot more speed for the 800m (tonight).
"I'll have to rest in the morning and try and be as professional as I can be because it's a tough back up going back-to-back-to-back but it is good practice for Trials because that's only over four days. It will be exciting to see what I can do over the 800m."
Titmus is a huge admirer of the queen of international freestyle swimming, American Kate Ledecky who has taken middle distance swimming to a whole new level.
"Kate (Ledecky) is definitely an inspiration to me because she is relatively young; she is only three years older than me," Titmus said.
"She was going 3:58 at the same age in full taper and seeing her and racing her at Worlds in Budapest this year was great; to see why she is the best; it's good to race her and look up to her."
And on coach Boxall?
"I could see him on the side of the pool (urging me on)…it's good to know he is with me while I'm swimming the race he will feel it almost just as much as me," she said.
"He knows exactly what I have to do and he knows what I'd be feeling during the race so it's kind of like comforting to have him there, pushing me on.
"His instructions were to get out there for the first 300m and bring it home over the final100m and I'll be with you no matter what…so I knew he was going to do that."
Meanwhile in other events last night:
- Cate Campbell showed she is well and truly on track for the Commonwealth Games, clocking a sizzling 52.69 to win the 100m freestyle from sister Bronte (53.75) and their training partner Shayna Jack (53.81).
- Two-time world champion James Magnussen out-raced a red-hot men's 100m freestyle field to start his "comeback" campaign for the Games in 49.23 (48.90 in the heats) ahead of 19-year-old St Peters young gun Jack Cartwright (49.33) and Olympic champion Kyle Chalmers (49.60) another SPW youngster, medley boy Clyde Lewis (49.83), and Olympians James Roberts (49.85) and Cam McEvoy (50.10).
- Three-time world champion Emily Seebohm started her week in fine style, continuing her dominance against an all-star cast in the 100m backstroke – clocking 59.22. The 25-year-old from Brisbane Grammar, although not 100 percent happy with her time, was delighted to win and keep her younger rivals at bay, with Olympian Madison Wilson (Bond University) 1:00.98 second, Sian Whittaker (Melbourne Vicentre) third in 1:01.14 and her training partner Mina Atherton fourth 1:01.39.
- While two-time world champion Mitch Larkin, back at SPW under Boxall, backed up his impressive 400IM win the previous night with a slashing victory in his specialist 100m backstroke in 54.03 ahead of Commonwealth games gold medallist for 50m backstroke Ben Treffers (Somerset) and the versatile Cartwright (55.62).
- Nunawading's Jessica Hansen continued to stake her claims for a Games spot winning the 100m breaststroke in 1:07.24 from 2009m winner, Olympian Taylor McKeown (USC Spartans) 1:08.36 and Commonwealth Games 50m gold medallist Leiston Pickett (Southport Olympic) 1:08.41 while;
- World championship rookie Daniel Cave (Melbourne Vicentre) won a thrilling men's 100m title in 1:01.66, a fingernail ahead of Liam Hunter (Chandler) 1:01.70 with Korea's Jaekwon Moon (1:01.73) and Olympian Jake Packard (USC Spartans) 1:01.89 both in a tight mix with just 0.23 separating the top four.
#AustraliaSwims
Issued on behalf of Swimming Australia by
Ian Hanson| Media Manager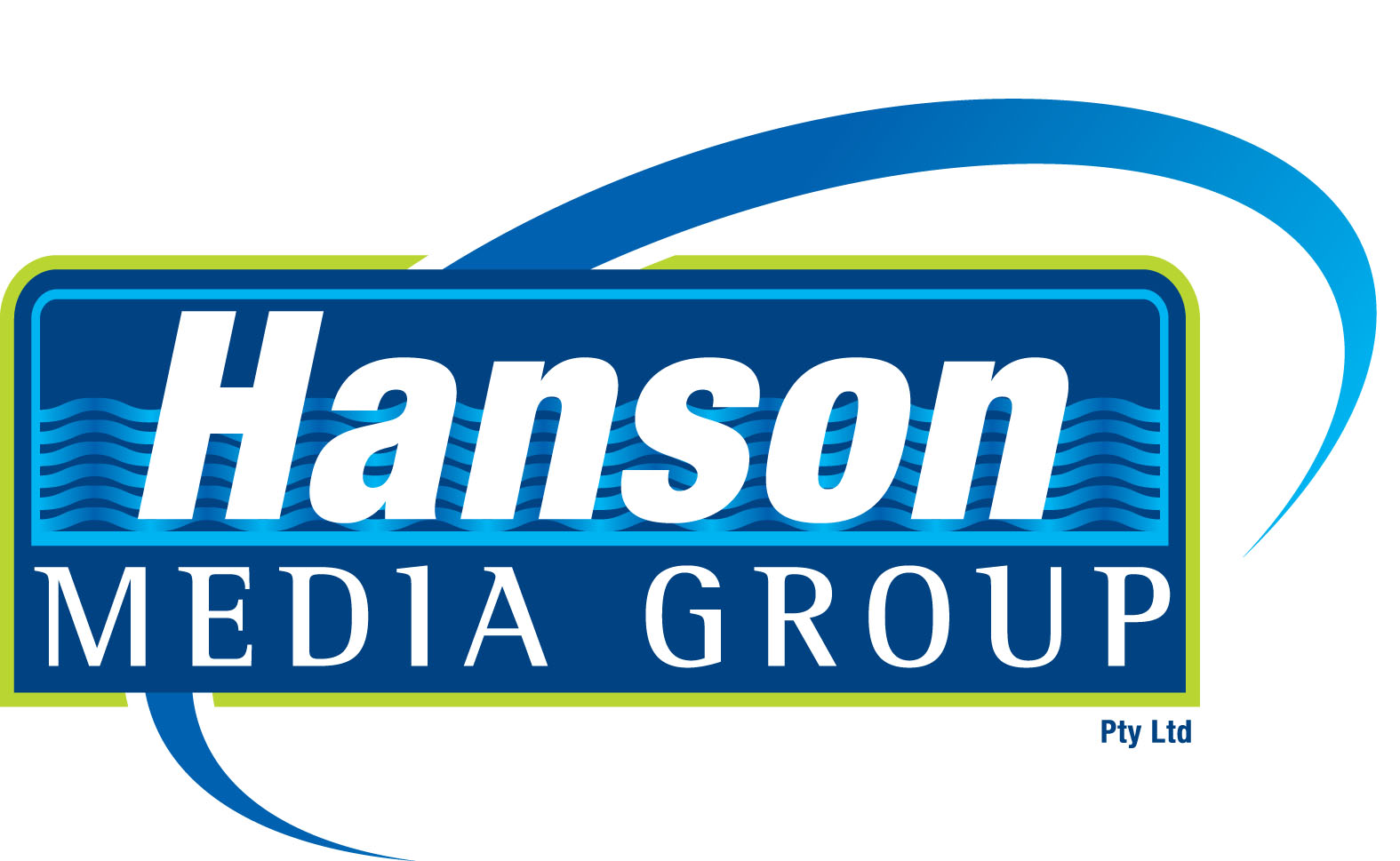 Ian Hanson| Media Manager Triathlon Australia Managing Director
Hanson Media Group | P O Box 299 | West Burleigh Qld 4219
Phone: +61 7 5522 5556 | Mobile 0407 385 160 | Fax: +61 7 5522 5557
This email address is being protected from spambots. You need JavaScript enabled to view it. | www.hansonsportsmedia.com.au