Mitch Larkin back in the frame with double gold at Queensland Championships
Swimming Australia: December 13, 2017: Olympic silver medallist Mitch Larkin has put his Commonwealth Games campaign well and truly on track with two impressive swims in the space of 40 minutes at the Queensland Championships at the Sleeman Aquatic Centre tonight.
The 24-year-old from St Peters Western opened his night in personal best form, winning the men's 200m individual medley in his best ever time of 1:58.89 - a firm indication he will now add the medley to his repertoire for the Hancock Prospecting Australian Championships and Games Trials in February.
Not resting on his laurels, Larkin was back in the pool 40 minutes later for his specialist 200m backstroke final, winning in 1:57.41 – adding to his victories in the 100m backstroke and 400m individual medley earlier in the week – finishing the meet with four gold.
"Going back to back, there wasn't much time in between. I had about 40 minutes on the timeline but when you account for marshalling and swimming down, and getting medals then getting in the water I only swam down about 200 metres so my legs were a bit cooked," said Larkin.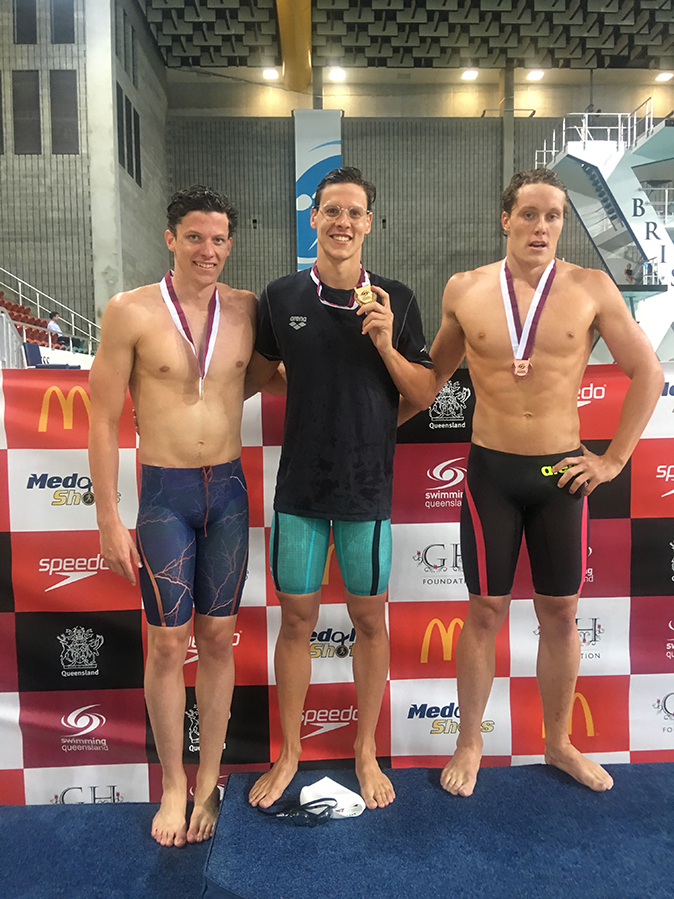 "It shows I'm in pretty good shape, physically I feel pretty good now. A PB in the medley so it was a good night.
"I'm pretty happy with where things are now with a couple of months until trials and I think this meet will really give me that confidence in the work I am doing with coach Dean Boxall and give me that spark for the last couple of months into Trials.
"I knew I was physically getting into good shape and starting to swim some good times but it's until you get back in the pool and racing and your races unfold the way you've been training it gives you that much more confidence and that inner belief that I sort of lost a bit in the last 12 months and it's really coming back quite quickly now and I'm really happy with that.
"I have felt good all week and I haven't been training too many medleys, so to swim a PB on that is pretty amazing and then earlier in the week to swim a 4:20 in the 400m IM which is a good swim in a lot of work and then back up with a 200 free which was a little bit slower than the heat swim but to be backing up and just getting some good racing under my belt is really good for now.
"The focus for this week was to just get the mongrel back and when you're hurting those last 10-15 metres or that last lap just to push through and see what you've got left.
"Tonight I knew I had the double and Dean just said 'see what you've got in the 200 medley and then right to the wall in the 200 back as well' and that's what I did."
Meanwhile Larkin's St Peters team mate Ariarne Titmus wrapped up a rare treble when she added the 800m freestyle to her impressive wins in the 200m on Monday night and 400 metres in a new Australian record time.
Titmus led from the outset moving through the 200m in 2:01.10 and the 400m in 4:08.08 before feeling the pinch of her heavy training and racing schedule to win in 8:25.22 – just two seconds outside her best time.
Visiting Argentinian Delfina Pignatiello stormed home to touch the wall in 8:26.44, after splitting 4:13.90 to Titmus' 4:08.88 at the 400m with two-time Olympian Jess Ashwood third in 8:31.00.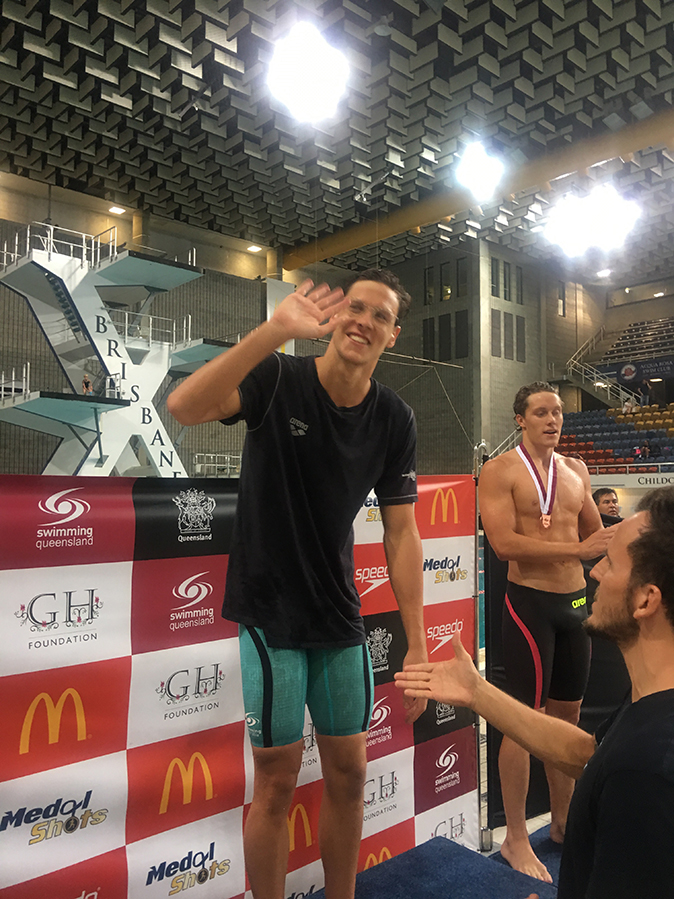 There was a boilover later in the night with dual World University Games gold medallist Sian Whittaker (Melbourne Vicentre) upsetting Budapest World Champion Emily Seebohm (Brisbane Grammar) in a competitive 200m backstroke in 2:10.35.
Seebohm was second 2:12.08 with Bond University's Amy Forrester third in 2:12.58.
"Queensland States is always good to go and get a hit out. This is probably the first proper hit out of the season so far so I'm pretty happy with that," said the Craig Jackson-coached Victoria, who gained enormous confidence from the Uni Games.
"I think it just showed that I could really get up with the rest of the girls in Australia and kind of gave me a bit more motivation to get in and work hard and tonight (showed that).
"It just gave me a lot more confidence and I thought, 'I can actually do this.'
"Backstroke is so competitive at the moment, but it keeps you on your toes, keeps you working hard. I think, you wouldn't do it if it was easy!
"I think it's good it's hard, it means you work a bit harder."
Whittaker, Olympians Seebohm and Madison Wilson, Forrester, 16-year-old Kaylee McKeown and 15-year-old Mina Atherton will all be vying for Commonwealth Games backstroke spots come February 28-March 1-3 on the Gold Coast.
In other events, Taylor McKeown (USC Spartans) won the 200IM in 2:13.13; Emma McKeon (Griffith University) the 200m butterfly in 2:09.33; David Morgan (TSS Aquatics) the men's 200m butterfly in 1:58.58; and Jordan Wilimovsky (USA) who overtook Mack Horton (Melbourne Vicentre) in the final stages won the men's 1500m freestyle in 15:08.98 to Horton's 15:15.49.
#AustraliaSwims
Issued on behalf of Swimming Australia by
Ian Hanson| Media Manager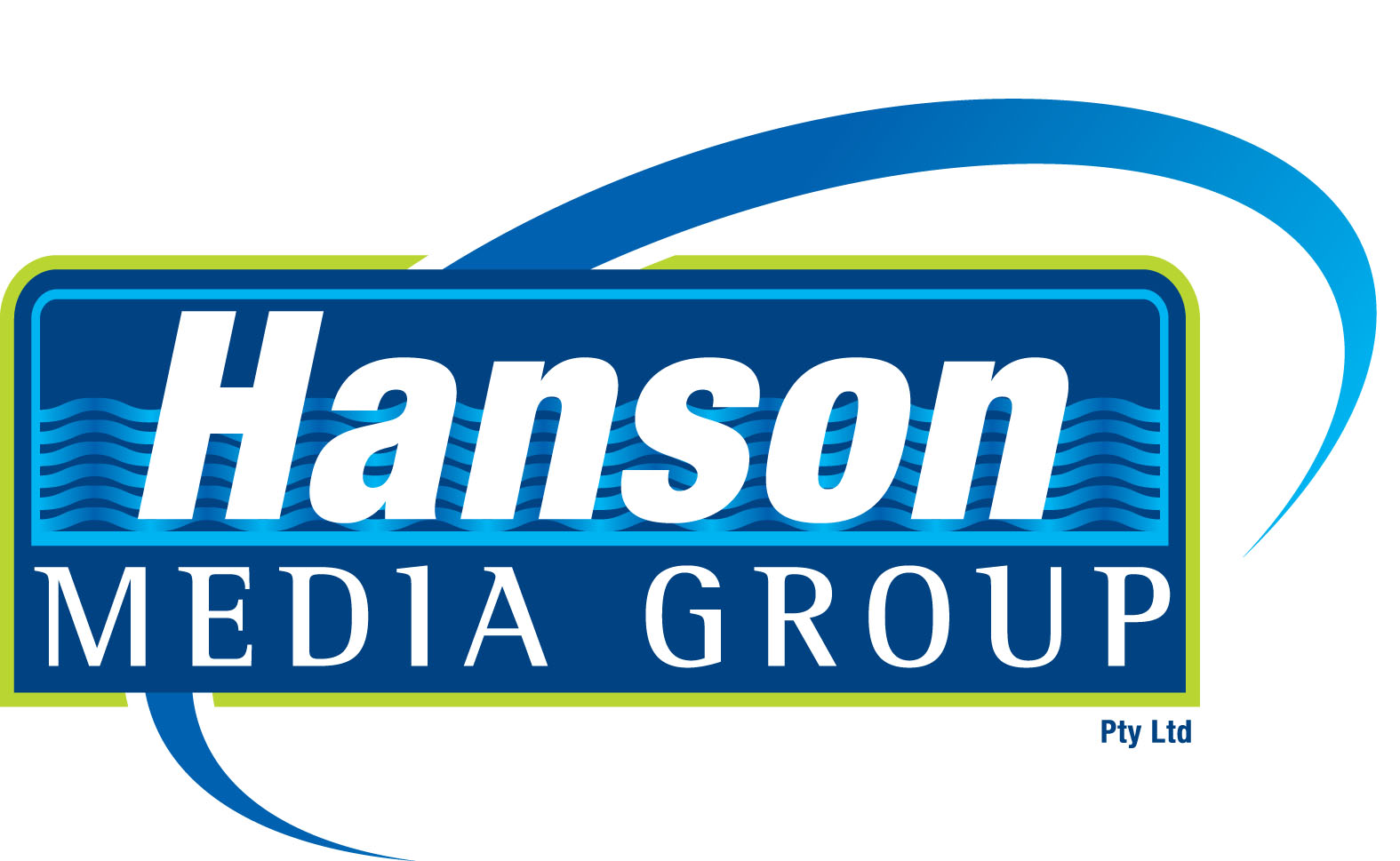 Ian Hanson| Media Manager Triathlon Australia Managing Director
Hanson Media Group | P O Box 299 | West Burleigh Qld 4219
Phone: +61 7 5522 5556 | Mobile 0407 385 160 | Fax: +61 7 5522 5557
This email address is being protected from spambots. You need JavaScript enabled to view it. | www.hansonsportsmedia.com.au