A Breathless in Brisbane Cate Campbell sizzles over the one lap dash in 24.13
Swimming Australia: December 14, 2017: It was a case of breathless in Brisbane last night for freestyle sprint queen Cate Campbell as she completed her final lap of the Queensland Swimming Championships in a sizzling 24.13 seconds without taking a breath.
The 25-year-old dual Olympian and Commonwealth record holder has been working on a "no breath 50m freestyle" for two years and she admits it pushes her outside her comfort zone.
Campbell, holds the Commonwealth record at 23.84 and 23.96 is the fastest time she's swum in Queensland and was just a touch outside her best times.
Australia's fastest swimmer put together a race she rated an 8.5 out of 10 – as she mounted her campaign for what she knows will be an exciting 2018 and a home Commonwealth Games she is getting excited about as every day comes and goes.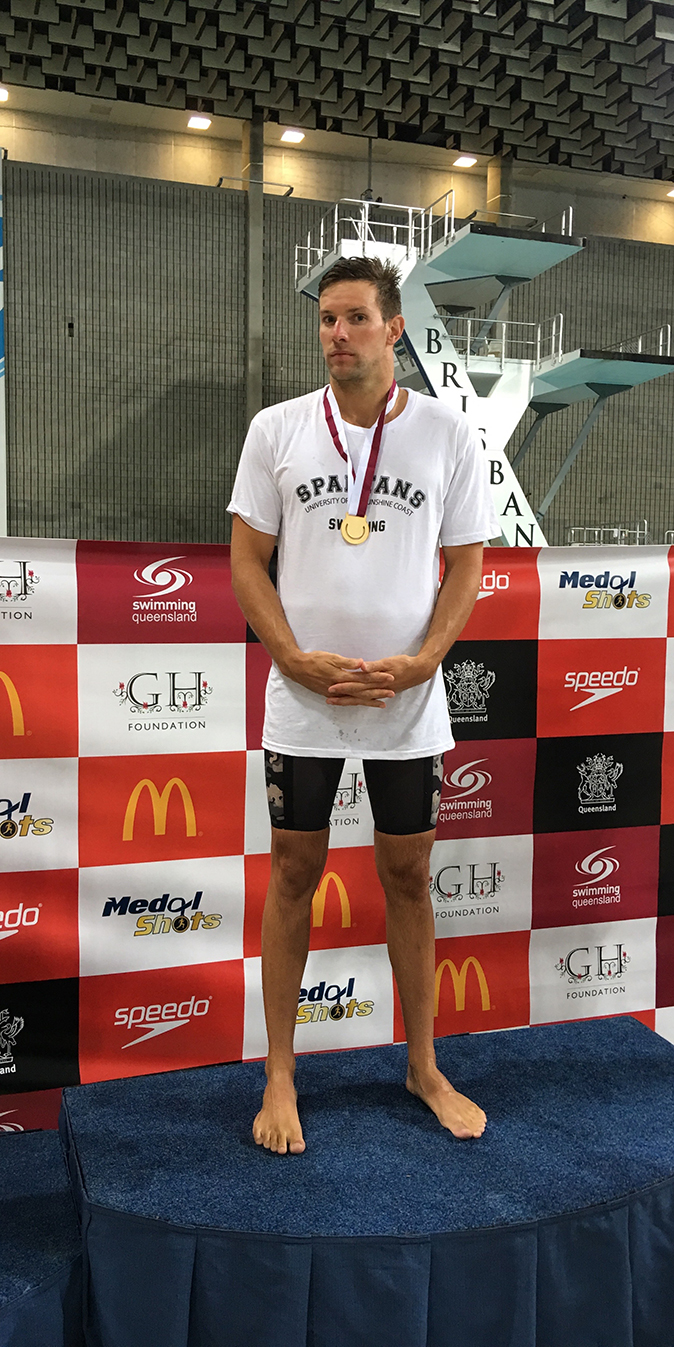 While Campbell caught her breath after an eye-catching one lap dash, ahead of Chandler training partner Shayna Jack (24.82) and Randwick NSW's Lucy McJannett (25.72), Gold Coast dual Olympian James Roberts (Somerset) was preparing for his one-lap assault.
The 26-year-old, under the guidance of Olympic relay gold medallist Ashley Callus, Roberts took a deep breath before the race and just one in the middle to win the title in 22.55 – more than half a second outside his best if 21.91 set in the Brisbane pool at this year's Australian Championships in April.
Roberts powered home over the final 25 metres to edge in front of 19-year-old emerging sprinter Louis Townsend (Rackley Swim Team) in 22.79 and his Somerset training partner Blake Jones (23.12).
For Campbell, tonight was about good skill execution; working on improving her reaction time off the blocks and practicing getting to the wall without breathing, which she admits can be a little bit uncomfortable to start with.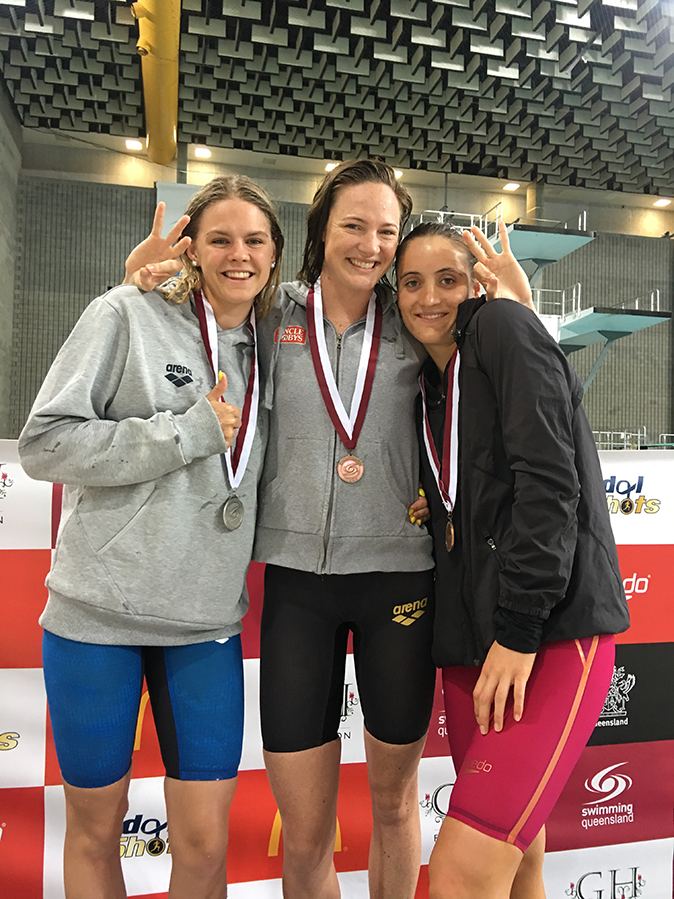 "I have managed to work through it a couple more times and I am becoming more confident and more comfortable with it so its just doing those little things right," said Campbell.
"So when it comes to a major competition I can do them automatically; I have been playing with the breath-no breath for the past two years and I'm the kind of person who likes to live well within her comfort zone.
"Doing a no-breath 50m freestyle pushes me out of my comfort zone a little but it's learning the difference between a bad thing and a different thing and I have come to the decision that a no-breath 50m is different rather than bad.
"So I just have to push through that little level of discomfort that comes with trying something new and really working with but I'm pretty pleased with that swim tonight."
Campbell also knows she needs to get away quicker if she is going to be competitive at the finish of the race.
"I'm behind the best in the world in that respect; that one was 0.75 which is pretty good for me bit ideally I would like to get it down to 0.60…that's what Sarah Sjostrom and Ranomi Kromowidjojo and (my sister) Bronte Campbell are doing so there is a little bit of work to do there," said Campbell, who gets excited every day for the Commonwealth Games
"Overall tonight's swim was a pretty good execution of where I'm at so I would probably give myself an 8.5 out of 10 although coach Simon Cusack will probably comeback with a 7.5.but I will give myself a little pat on the back.
"A home Games is what we train for - a once in a lifetime opportunity and the closer we get the more excited I get.
"We are working on getting our heads down and working hard racing NSW State Championships n January and then going into a training camp at Thredbo or two weeks which will take us into the taper period before the Commonwealth Games Trials (February 28-March 1,2,3).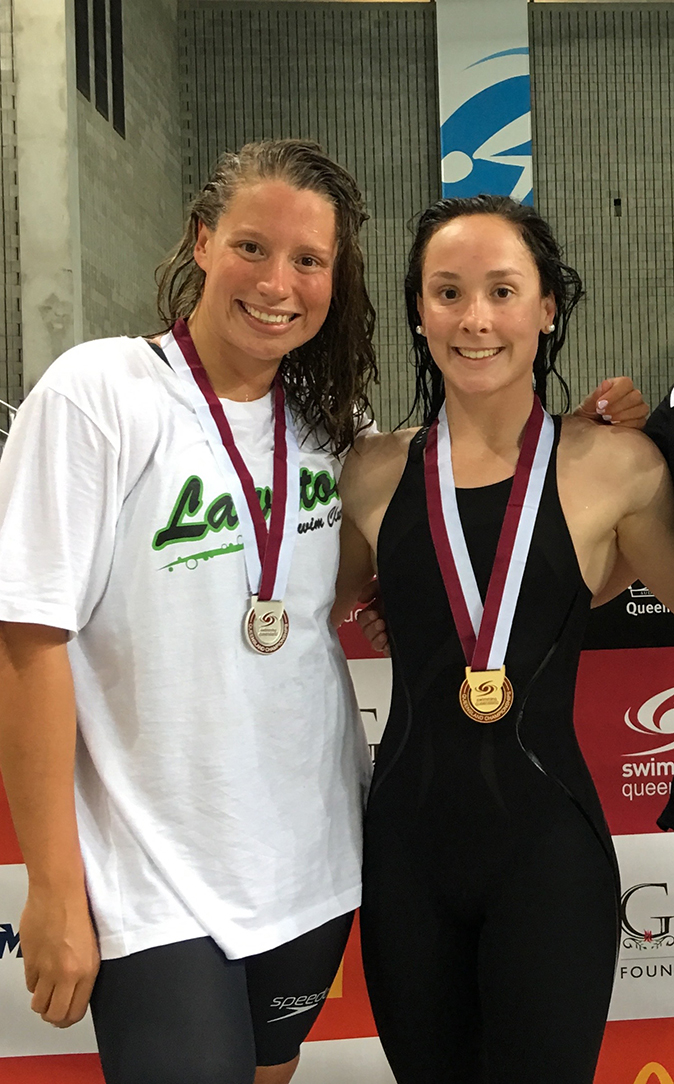 "It' a nice little progression plan worked out; we are working through Christmas; and we wont be required at 100 percent - there will be a dew days off here and there but the rest will be putting the pedal to the metal."
Meanwhile Rio Olympic finalist Paige Leonhardt (S10) won the opening Multi-Class State Championship after finishing second to visiting New Zealander Mary Fisher (S11) in the 100m butterfly with Paralympian Monique Murphy third (S10) 1:09.32 and has revealed a move to Queensland under coach Ron Hindmarsh at Chandler, has given her a huge confidence boost
Seventeen-year-old Leonhardt made the move from Port Macquarie after this year's Hancock Prospecting Australian Championships and clocked a personal best time of 1:06.68 in the heat before clocking 1:06.98 in the final.
"That is my first personal best time since April and it is a big confidence boost for me leading into the Para Pan Pacs and Commonwealth Games next year," Leonhardt said, also revealing the time would place her second ion the world rankings for her class.
"Hopefully I can bring that time down a little bit more from tonight, it is one of my main events along with 100m breaststroke.
"I am currently ranked third in the world but I could now move up to second with that time - that's a pretty good spot to be at the end of 2017 and with 2018 coming up it should bring some new things to come.
"My new coach Rob Hindmarsh at Chandler certainly has my best interests at heart and we've been doing a lot of different things, with different strokes, dives and starts.
"Overall having a change of coach has really helped me this year ..if I can continue to improve with Rob I can look forward to a lot of good things come the future with Commonwealth Games and the Pan Pacs."
The men's 100m butterfly went to dual Paralympian Daniel Fox, also from Chandler under Rob Hindmarsh.
Fox (S14) clocked 1:02.21 to score a narrow victory over fellow S14 Jack Ireland (UQ Swim Ream) 1:02.78, Christopher Arbuthnott (New Zealand) 1:04.47 and William Martin (Nudgee College) 1:01.17.
#AustraliaSwims
Issued on behalf of Swimming Australia by
Ian Hanson| Media Manager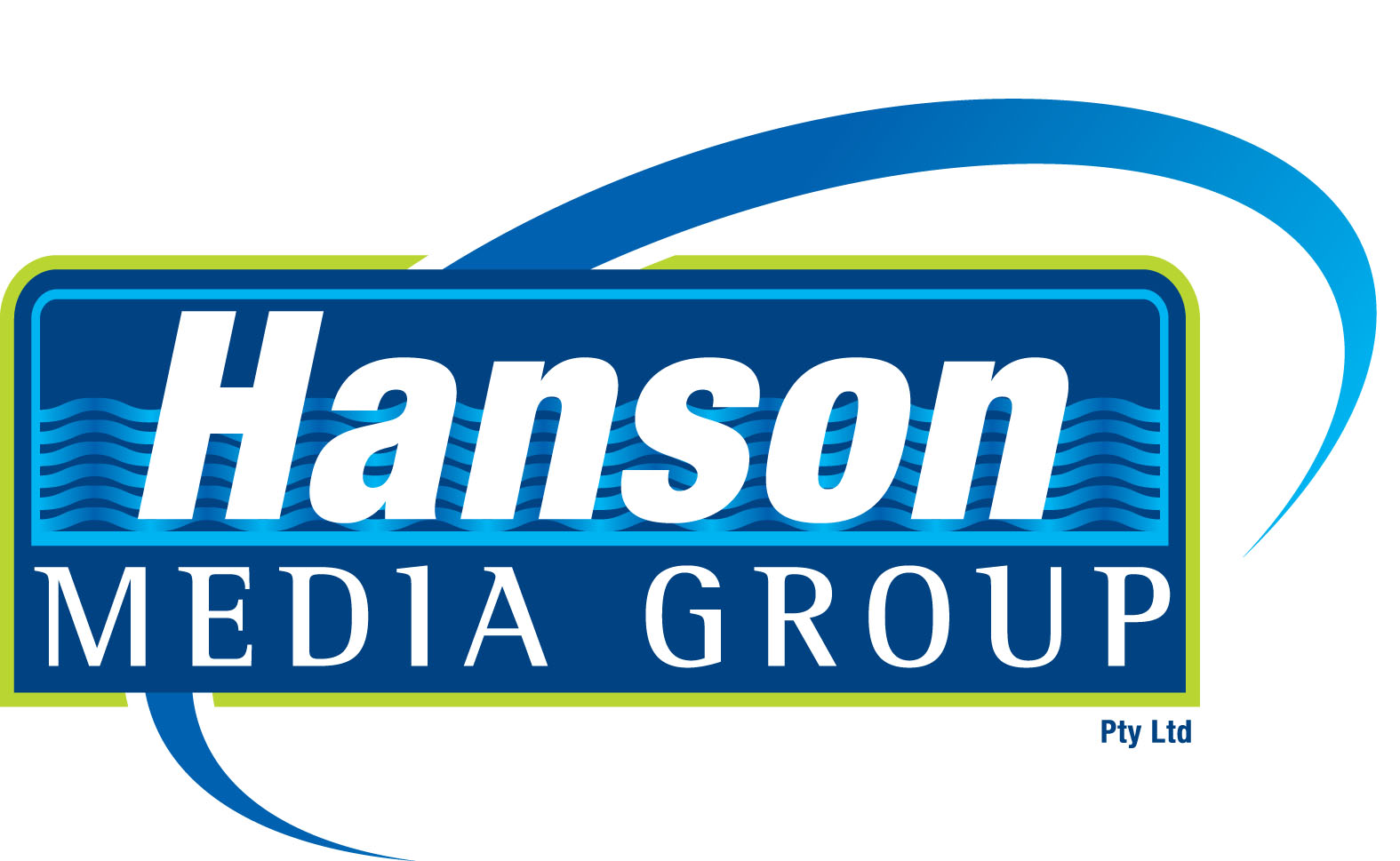 Ian Hanson| Media Manager Triathlon Australia Managing Director
Hanson Media Group | P O Box 299 | West Burleigh Qld 4219
Phone: +61 7 5522 5556 | Mobile 0407 385 160 | Fax: +61 7 5522 5557
This email address is being protected from spambots. You need JavaScript enabled to view it. | www.hansonsportsmedia.com.au