Commonwealth Games selection for paratriathletes on the line in St Kilda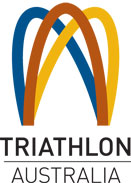 Triathlon Australia: December 19, 2017: Final places on this year's Gold Coast Commonwealth Games paratriathlon team will be on the line for Australia's wheelchair athletes in Sunday's Paratriathlon OTU Continental Championships in St Kilda.
It is their final chance for the PTWC athletes to impress selectors inside the selection criteria dates which finish on January 31.

The Continental Championships will be run as part of race three of the six-race Victorian Triathlon Series.

Australia already has two automatic nominations with five-time ITU world champion Bill Chaffey and reigning ITU World Champion Emily Tapp earning those spots on the Gold Coast last year.

Chaffey and Tapp won't race St Kilda, entering next month's Devonport World Cup (February 16,17).
Gold Coaster Nic Beveridge – fourth in last year's ITU World Championships in Rotterdam – will also be missing from the start line after only returning to training from injury late last year.

Four remaining places – two female and two male – are yet to be filled and the Catani Gardens course, St Kilda will see the likes of former motocross rider Alex Welsh (VIC) and Scott Crowley (SA) in the men and Sara Tait (QLD) and former Ironman triathlete Lauren Parker (NSW) in the women pushing for selection.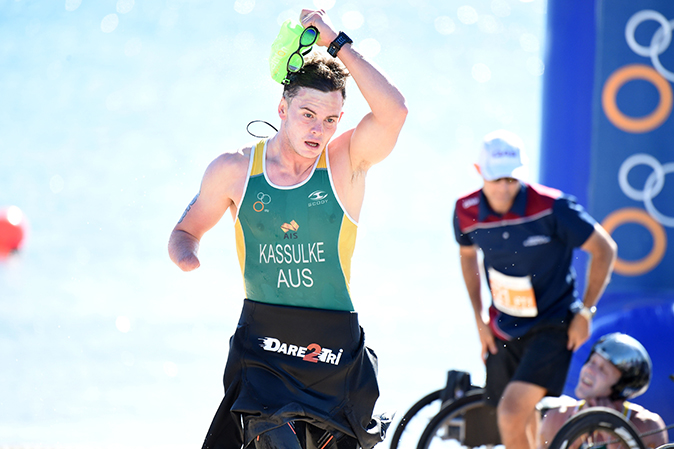 The Championships will also provide Australia's growing list of Paratriathletes in all classes the opportunity to gain valuable ITU ranking points as they build towards qualifying for 2018 World Championships on the Gold Coast in September and the Tokyo Paralympic Games.

Australia's Paralympic Program Manager Kathryn Periac said: "It is also a chance for new athletes to race the best in Australia and to start their own international careers.

"It presents a chance for developing athletes to demonstrate their progression and potentially be selected for events like the Devonport Paratriathlon World Cup, the Yokohama World Paratriathlon Series and other World Cup and World Series races.

"And of course it is the final paratriathlon race in the qualifying period (ends January 31) for the final places in the Australian team for the Commonwealth Games, so it will be a big day all round."

Newcastle's former Ironman triathlete Lauren Parker will make her debut in a paratriathlon event after a freak accident in April last year left her without any feeling from the waist down after she crashed into a guard rail while travelling about 45km/h during a training session near Raymond Terrace – after puncturing both her tyres.

She sustained broken ribs, a punctured lung, broken scapula, broken pelvis and a broken back and has been given a one per cent chance of walking again.

Lauren spoke to the Newcastle Herald at the time saying:

"We were about 40 kilometres into the ride apparently, because I don't remember this and I was told by my training partner that we were just riding along as normal and my front and rear tyre both burst at the same time.

"This does not happen. It's a freak accident. It never happens."

But she has slowly but surely restructured her life and her career and will tackle Sunday's race alongside a host of remarkable paratriathletes.

Parker is no stranger to top flight competition. She finished second in her age group in the 2015 Ironman World Championship in Kona in 2015 and was in training for Ironman Australia Triathlon in Port Macquarie when the accident occurred.

She is now very much in line to represent Australia in the Commonwealth Games along with Gold Coaster Sarah Tait, who lives on the Games course.

At 24, Alex Welsh is another newcomer to paratriathlon after a motocross accident in 2009 left him a paraplegic and after a long haul of recovery and rehab his new life that has led him to hand cycling in para-cycling events and now paratriathlon.

Welsh crashed off a jump at Blue Rock motocross track in country Victoria that threw him over the handlebars onto the hard ground and from that moment the impact left him with no feeling or movement from his sternum down, leaving him with numerous injuries which included a fractured T7 vertebrae in his back that had damaged his spinal cord and a diagnosis of T7 complete paraplegia, leaving him to adapt to life in a wheelchair.

They will join a total of 23 athletes entered with Mark Daniels (PTS2) and Dale Grant still to go through classification and 14-year-old Molly Wallace still 12 months too young for ITU paratriathlon.

The fields include two New Zealand athletes, Shannon Cleave (PTVI female) and Sharon Dagg (PTS5).

Daniels will race Rio Paralympian Brant Garvey and the experienced Glen Jarvis. 

Liam Twomey (PTS4), whose prosthetic leg was made possible from a grant from fellow paratriathlete Kerryn Harvey's Start Foundation will line up against 2017 debutant Clint Pickin, who only 12 months ago himself began paratriathlon racing.


Sunday will also see 14-year-old Molly Wallace in action.

Molly raced in the Australian Junior Triathlon Series as a Youth competitor in 2016/17and again this year, a Triathlon Victoria Junior Squad member as well as being eligible for paratriathlon.

She will be age eligible for international paratriathlon next year, once she turns 16.

Molly is in the same (PTS5) class as Rio Paralympian Kate Doughty and she is looking forward to the opportunity to race against Kate, on her journey to representing Australia and perhaps to Tokyo 2020.

Among the others in action will be:
Two-time World Champion Sally Pilbeam and World Championship medallist Kerryn Harvey (PTS4).
Athens 2004 Paralympic silver medallist in cycling and Rio 2016 Paralympian Claire McLean.

Justin Godfrey (PTS3) who recently won two silver medals at National Road Cycling Championships (Time Trial and Road Race) and PTWC athlete Alex Welsh who also won gold in the H3 class at the Cycling Australia Nationals in Time Trial and Road Race. 


PT Vision Impaired men Jonathan Goerlach (6th at Worlds) and Gerrard Gosens (9th) who will resume their rivalry, alongside Daniel Searle.

Queensland's PTS5 athlete Josh Kassulke, who is now training in the Warwick Dalziel squad, will line up against Tony Scoleri and Paralympian in swimming Dale Grant, who will swim the Lorne Pier to Pub the day before.

Kassulke only just missed making the Rio start list and is determined to make amends as he makes Tokyo his goal in 2020.

Photo credit: Delly Carr | Triathlon Australia
#AustraliaSwims
Issued on behalf of Triathlon Australia by
Ian Hanson| Media Manager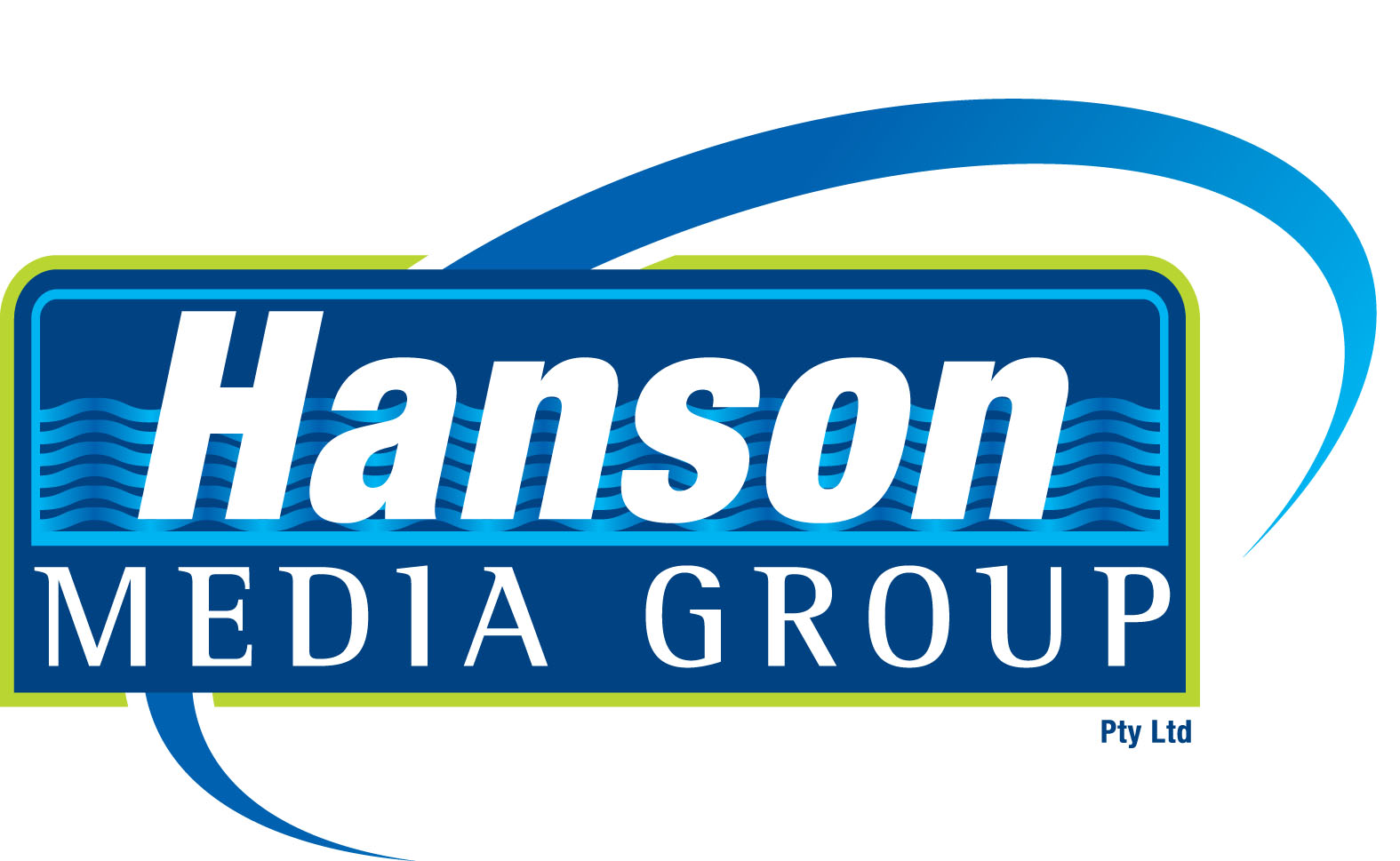 Ian Hanson| Media Manager Triathlon Australia Managing Director
Hanson Media Group | P O Box 299 | West Burleigh Qld 4219
Phone: +61 7 5522 5556 | Mobile 0407 385 160 | Fax: +61 7 5522 5557
This email address is being protected from spambots. You need JavaScript enabled to view it. | www.hansonsportsmedia.com.au