Larkin and Seebohm turn on the power with Vic States triple treat
Swimming Australia: January 14, 2018: Backstroking power couple, Mitch Larkin and Emily Seebohm stole the show on night two of the Victorian State Swimming Championships tonight notching three wins from three starts at a chilly, rainy Melbourne Sports and Aquatic Centre.
The Queensland partners, Larkin with St Peters Western and Seebohm from Brisbane Grammar showed why they are two of the world's best and will be very much front and centre when Australia's finest converge on the Gold Coast next month for the Commonwealth Games Swimming Trials.
Larkin, 24, started proceedings with the first of his two wins in an emphatic display to take out the 200m individual medley before adding the 200m backstroke later in the evening – a double he won at last month's Queensland Championships and most likely a double he will chase for the Games in April.
"I did the double in Queensland States last month and to do it again is very satisfying; training is going really well and I'm looking forward to a good year," said Larkin, who has returned "home" to St Peters under new coach Dean Boxall.
"It's been a real confidence booster; I'm practicing the double because I'll probably do it at Trials again.
"They are two of my most favourable events and it's just unfortunate they fall on the same night but this has been good practice and good racing.
"It's been a positive move to Dean and also being back at St Peters Western; Dean's a great coach; very intelligent, very full on but I'm really enjoying the swimming and the training, it really suits me well and I'm loving it."
In the medley it was Larkin who turned third after the opening butterfly leg behind training partner and fellow London Olympian Jayden Hadler but he soon moved into the lead with his impressive specialist backstroke leg and was never headed through the breaststroke and freestyle to clock a near personal best of 1:59.95.
His Rio team mate and medley specialist Travis Mahoney (Marion), who has also made a move from Nunawading to SA finished second in 2:03.14 with 18-year-old Victorian David Schlicht (MLC Aquatic) third in 2:03.64.
Larkin then laid down an equally impressive 200m backstroke – the event he won at the 2015 World Championships in Kazan and finished second in Rio at the 2016 Olympics.
He stopped the clock in 1:57.70 to win comfortably from NSW's Brad Woodward (Mingara Aquatic) 2:00.57 and fellow Olympian Josh Beaver (Northcote Swimming and Lifesaving) 2:02.13.
Seebohm, 25, and coached by Australian Coach of the Year David Lush, returned serve on 16-year-old Kaylee McKeown (USC Spartans) who turned the tables on the world champion in a nail-biting 200m final last night, with an impressive win in the 100m backstroke in 59.45 to McKeown's 1:00.16 and with 2015 World Championship team member Hayley Baker third in 1:00.52
Showing all the grit determination that won her last year's world title, the 2017 Australian Swimmer of the Year and three-time Olympian was on song from the outset, splitting 29.18 at the turn and as hard as the talented McKeown, Baker and training partner Minna Atherton (fourth in 1:00.77) tried Seebohm was never headed.
"We have just returned from a pretty hard training camp on the Gold Coast where we did some really hard sets and I have been pretty tired since so I came in here just to try and get my training up and do some race practice as well," said Seebohm.
"It's my last hit out before Trials next month and the backstroke is really tough at the moment so I just have to keep focused, come back from this and train really hard.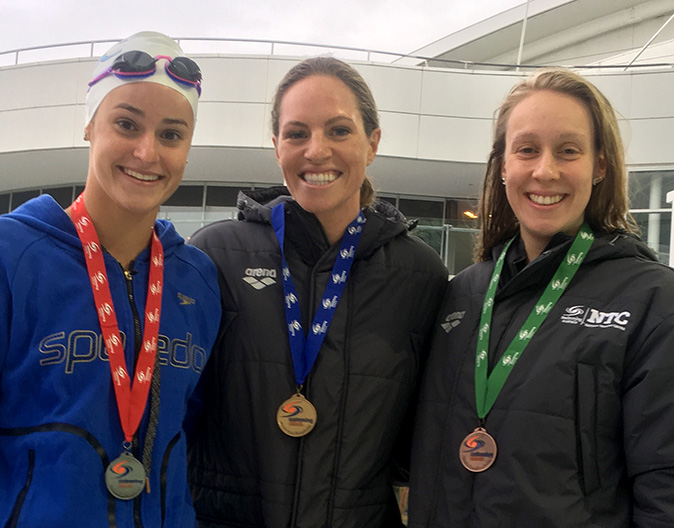 "There is only six weeks to go so fingers crossed we will get some nice weather; we don't know what to expect but hopefully better than the Pan Pcs in 2014."
Olympic champion Kyle Chalmers (Marion) snatched the 200m freestyle in the final stroke in a barnstorming final 50m, reminiscent to his final lap that won him the 100m crown in Rio, clocking 1:48.29 to out-touch fellow 19-year-old Jack Cartwright (St Peters Western) 1:48.33 with Dan Smith (Griffith University) third in 1:50.18.
Amongst the other winners tonight were Emma McKeon (Griffith University) in a similar story to Chalmers taking the 100m butterfly in 58.95 to Korea's Sehyeon An's 59.03; her brother David McKeon in the 800m freestyle in 8:04.57; Taylor McKeown (USC Spartans) in the 200m breaststroke in an eye-catching 2:23.74; Brittany Elmslie (Brisbane Grammar) the 50m freestyle in 25.76; Leah Neale (USC Spartans) in the 400m freestyle in 4:1.16 and Korea's Jaekwon Moon in the 100m breaststroke in 1:00.64; Cameron Jones (St Peters Western) the 50m butterfly in 24.44.
In the Multi-Class events Paralympic Program Swimmer of the Year Rowan Crothers (Yeronga Park) stood out with wins in the 50m freestyle in 24:04 and the 400m freestyle in 4:10.92, as did Madeleine Scott (Nunawading) who won the 100m breaststroke in 1:21.52 and the 50m butterfly in 31.17; Paralympic star Daniel Fox (USC Spartans) the 50m butterfly in 28.12; Ahmed Kelly (Melbourne Vicentre) the 100m breaststroke in 1:50.91; Sophie Pascoe (Mew Zealand) the 50m freestyle in 28.49 and Monique Murphy (Lawnton) the 400m freestyle in 4:37.43.
#AustraliaSwims
Issued on behalf of Swimming Australia by
Ian Hanson| Media Manager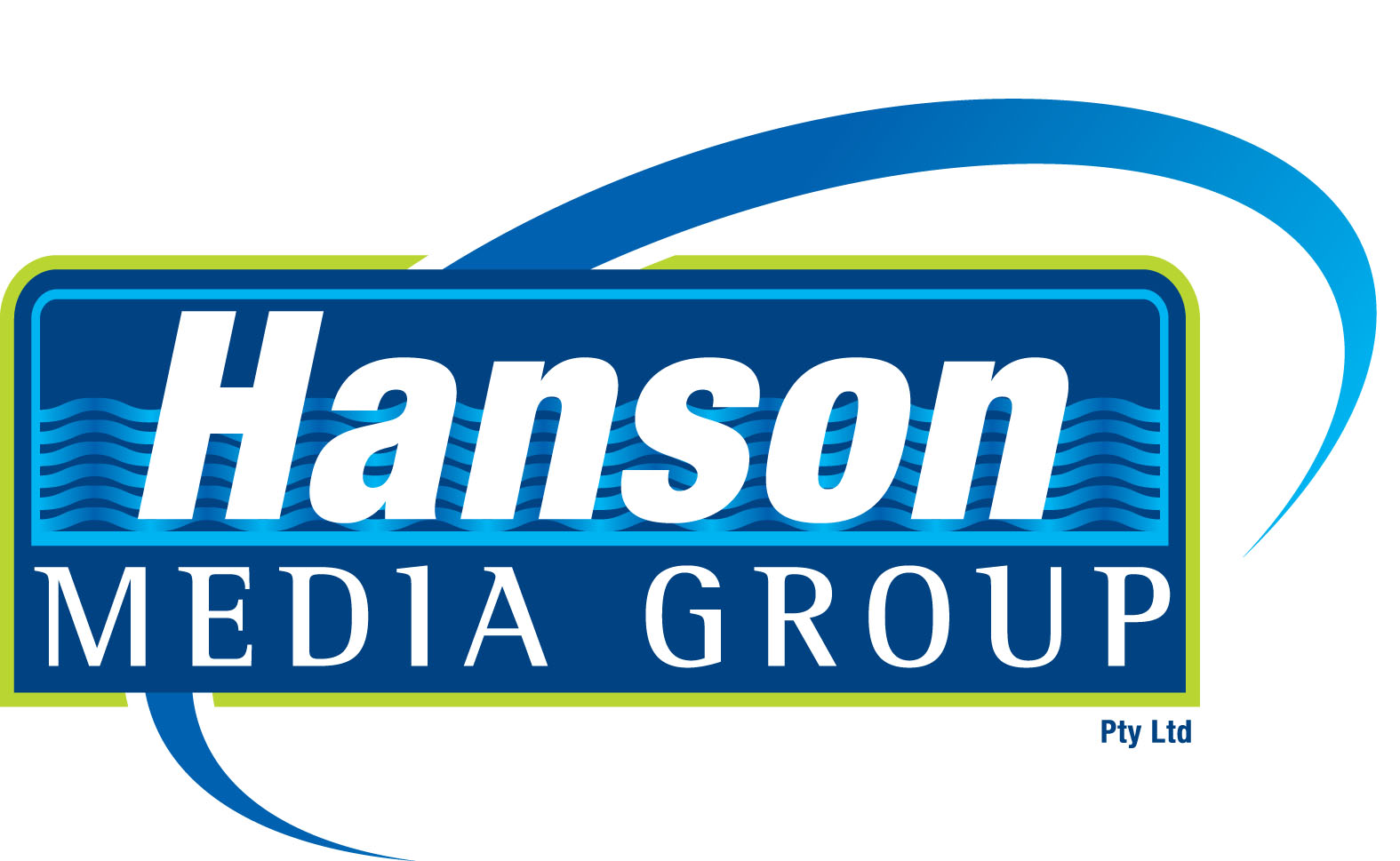 Ian Hanson| Media Manager Triathlon Australia Managing Director
Hanson Media Group | P O Box 299 | West Burleigh Qld 4219
Phone: +61 7 5522 5556 | Mobile 0407 385 160 | Fax: +61 7 5522 5557
This email address is being protected from spambots. You need JavaScript enabled to view it. | www.hansonsportsmedia.com.au