Elijah's winning ways towards Commonwealth Games team
Swimming Australia: January 19, 2018: Gold Coast teen Elijah Winnington has taken another major step towards the Commonwealth Games with a powerhouse performance in Sydney tonight to score an upset win in the 400m freestyle at the NSW Open Championships – taking two golden scalps with him.
The 17-year-old from Bond University clocked under the 3:50 milestone for the first time, stopping the clock at 3:49.96 and leaving Rio Olympic champions Mack Horton (Melbourne Vicentre) 3:50.93 and Italy's Gregorio Paltrinieri 3:51.04 in his wake.
It came on a night that also saw Queensland's wonder girl Cate Campbell (Chandler) in career best butterfly form, clocking the fastest non-textile suit time in the 50 metres butterfly final of 25.68, a personal best and making her the second fastest All-Time Australian before an eye-catching season best 52.37 to score a slashing victory in the 100m freestyle.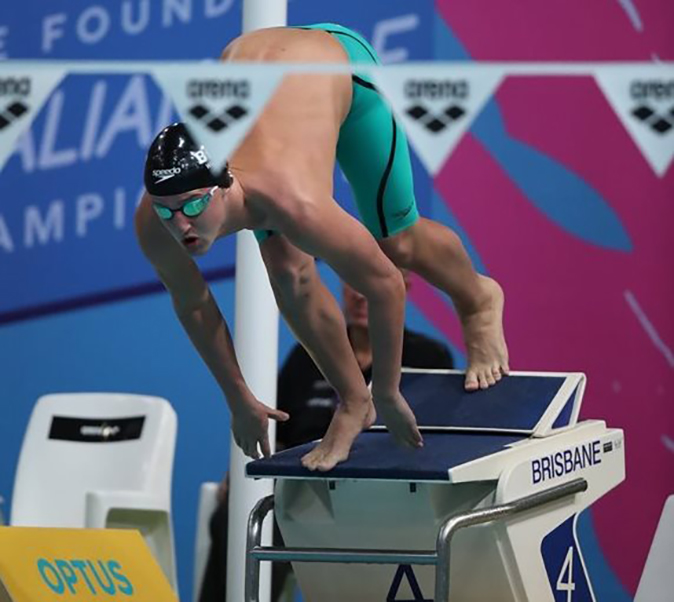 Winnington's Bond team mate Cam McEvoy backed up his slick morning heat swim to win the men's 100m in 48.99 - the fastest time of the season - in a blanket finish from fellow Olympic team mates James Magnussen (Ravenswood) 49.11 and James Roberts (Somerset) 49.24.
But it was the teen from the Gold Coast, Winnington, who left the Sydney Olympic Park Aquatic Centre, dubbed in the 2000s as the "Pool of Dreams" - very much the talk of the town.
He went into the race with a simple game plan from astute coach Richard Scarce: "Don't worry about times."
"Before the race Richard and I were discussing the race plan and he said to me don't worry about a time, we don't care about that – it (will come) at the Trials in five weeks time," said Winnington.
"He said to go out there and execute the race and that's what I had in my mind and I actually surprised myself.
"I think there were five of us at the 200m mark and normally I like to be in front by a fairer margin and I was thinking with Mack and Paltrinieri out there - two Olympic gold medallists - I thought their back ends may be a bit faster.
"But when I turned at the 300m I still felt good and I just motored home that last 100m to see where I touched."
Winnington, who won the 200m freestyle at Queensland Championships and finished second to Horton in the 400m, said the win would be another huge confidence booster towards his home Games dream.
"I thought I had a lot of confidence after Queensland State but this is another good boost of confidence here," Winnington said.
"I definitely have another gear and I have a goal time of around 3:45 or 3.46 for the Trials which I think will get top three."
Before Christmas, Winnington was awarded the Bond University's Georgina Hope Rinehart
The 17-year-old will study a Bachelor of Business with the ambition of following in his entrepreneurial grandfather Valentine Fittler's footsteps.
Campbell capped a busy day's racing with two eye-catching wins, saying she built the 50m butterfly into her 100m freestyle race plan.
The butterfly time was just marginally outside Australian record holder and 2009 world champion Marieke Guehrer's Australian all-comers time of 25.60 and her Australian record of set in a textile suit
"It was nice fast racing, doing the best with what you have and it's exactly what I did tonight and I'm really pleased with both those swims," said Campbell, who is not getting carried away.
"But now it's time to get back into training after the 50m tomorrow and potentially the 200m on Sunday, which I haven't been able to wrangle my way out of."
"The 50m fly was actually a really good way to warm up for the 100m..it was a shorter warm up for the 50m fly and I didn't have to do that much more to keep warm for the 100m,"said Campbell.
"I actually enjoy having a 50m before a 100m at night; there was some time in between so I was able to warm down get into a new suit; it was fun; it's not something I've done for over a decade so it's good to be back in the pool racing that event.
"Every time I step onto the block I want to get the absolute best out of myself and that's what I did today, I executed some really good races; I was really smart about it.
"We are still in training but we want to get some fast racing; get some more training done and then have a couple of weeks rest…I'm looking forward to that."
McEvoy was pleased with his progress and a season best time under 49 seconds for the first time.
" I was sandwiched by the two James' – Maggie on one side and Roberts on the other – both born on the same day, the exact same age who almost went the exact same time," said McEvoy, who was pleased to improve from the Queensland State Championships after a heavy work load since last year's World Championships.
"I have been racing those guys since I had my first major race here for the Olympics in 2012 and looking at the depth in not only the 100, but the 200 and the 400m we have some exciting times coming up in the lead up to the Games and the Trials."
Meanwhile, Sunshine Coast teen machine Kaylee McKeown completed her 200m backstroke triple, adding the NSW title to the Queensland and Victorian Championships as she marches towards the Games Trials on the Gold Coast between February 28 and March 3.
Sister Taylor had to settle for silver behind Nunawading's Jessica Hansen in the 100m backstroke, the Victorian adding the NSW title to her Victorian championship in 1:07.19 to McKeown's 1:07.80 with Tessa Wallace (Pelican Waters) third in 1:09.57.
#AustraliaSwims
Issued on behalf of Swimming Australia by
Ian Hanson| Media Manager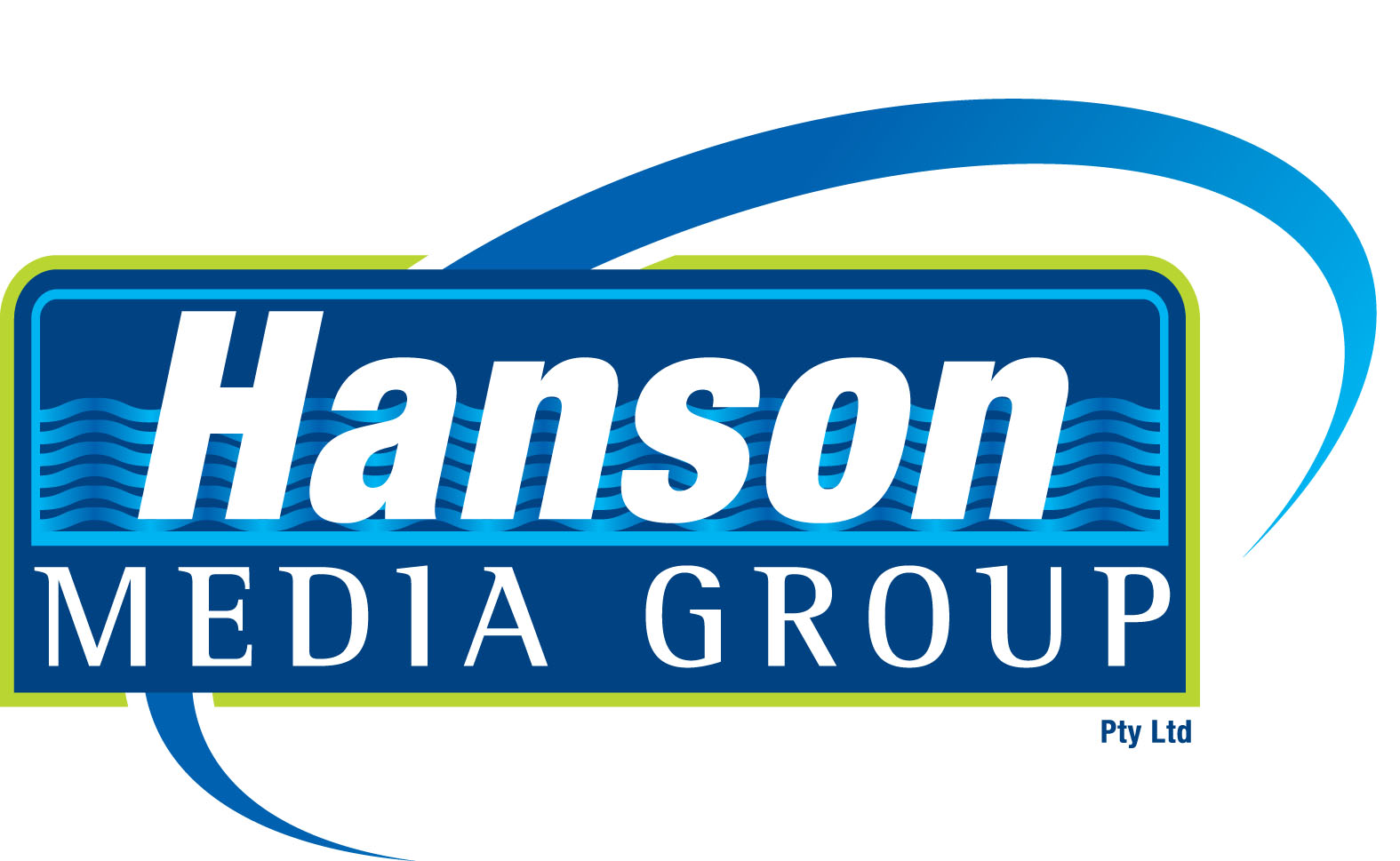 Ian Hanson| Media Manager Triathlon Australia Managing Director
Hanson Media Group | P O Box 299 | West Burleigh Qld 4219
Phone: +61 7 5522 5556 | Mobile 0407 385 160 | Fax: +61 7 5522 5557
This email address is being protected from spambots. You need JavaScript enabled to view it. | www.hansonsportsmedia.com.au