WTS kick off in Abu Dhabi as all roads lead to Gold Coast
Triat TriathlTriathlon Australia: March 3, 2017: Australia's elite triathletes are gearing up for a helter skelter ride into this year's World Triathlon Series (WTS), beginning in Abu Dhabi this weekend but with the Gold Coast very much on their minds.

The triathlon season kicks off in earnest with the women's race scheduled for tomorrow night and the men Saturday night but with all roads leading to the Gold Coast over the next two years.

The Gold Coast will host the second stop of the $2.5million WTS on April 8 with the bonus for the Australians of an all-important automatic nomination for the 2018 Commonwealth Games for the first female and male to finish in the top 10.

And if successful the triathletes could well be the first athletes nominated onto the Australian Games team.

There will then be a second chance for an automatic spot for another top 10 finisher on the fifth WTS stop in Hamburg on July 15 and 16, with the discretionary third spots in the hands of the Triathlon Australia selectors.

The ITU has announced record prize money for the 2017 ITU season with an increased bonus pool of $US100, 000 with a total of $US855, 000 available to the top 35 men and women.

Australia will send four athletes to Abu Dhabi led by 2016 WTS Grand Final bronze medallist and former ITU Under 23 world champion Charlotte McShane.

McShane will be joined by former ITU Under 23 World Duathlon Champion and Under 23 world triathlon silver medallist Gillian Backhouse and two rising stars of the Australian men's program, Marcel Walkington and Matt Baker- who will be making their WTS debuts.

Triathlon Australia's Performance Director Ben Gathercole was keen to see the likes of Walkington and Baker gets their chance.

"It is an ideal race for these guys to kick off their WTS careers; it will be another step in their graduation and I'd rather see them line up here and learn racing some of the best in the world," said Gathercole.

"They have both had solid preparations under Danielle Stefano in Victoria and no matter what their results they will be better for the experience."

Walkington, 23, said he was very excited.

"It will be my first WTS race ever and I cannot wait. WTS races are the ones you see on television and you always wonder whether you would get the opportunity to ever race at that level," Walkington said.

"So to be able to have the opportunity to have a crack, I guess it is a little daunting but so exciting at the same time.

"I'm coming off my most successful season in 2016 after taking out the Australian Olympic distance championship. This set me up for a great season.

"Since the start of the year, Matt and I have been training really well together and we have both had a good couple months of hard training. So, I would say we are ready to race."

Likewise, training partner Baker is also extremely excited to get this opportunity.

"My coach Danielle Stefano and I were hopeful we would get a start and worked the program around being fit and ready come race day in Abu Dhabi.

"It's pretty awesome having my debut in such a unique country and I'm ecstatic to say the least.
"We have done a lot of volume and have managed ourselves really well with the help of our strength and conditioning and massage guys.

"Building up was pretty tough and handling the load was a challenge but we got through it and we're both in really good shape."

And the boys will have no shortage of big names to rub shoulders with – including Spain's five-time ITU World champion and 2012 Olympic silver medallist Javier Gomez, who is returning from injury; fellow countryman and defending WTS Champion Mario Mola as well as dynamic South African duo Olympic bronze medallist Henri Schoeman and the ever-present Richard Murray.

Murray was just shy of the Rio Olympic podium by finishing in fourth, but he had the fastest run split time of the day. He also is starting the WTS season with an already-winning spirit after winning the first World Cup race of the year in Cape Town.

The women's field will see defending Abu Dhabi champion, Great Britain's Jodie Stimpson gunning for back-to-back wins alongside Japan's consistent performer Ai Ueda who was third overall in the WTS last season and US pair Katie Zaferes and Sarah True who will carry the US flag in the absence of a pregnant Olympic champion Gwen Jorgensen.

McShane said she took a longer than normal break post the WTS Grand Final in Cozumel spending a few months at home with her family in Victoria before moving back up to Wollongong to re-join the Wizards group in mid-January.

She said: "I've been enjoying the build up to the season and feeling fitter and stronger each week.

"We were fortunate to spend 10 days training in Canberra recently and it was great to have a change in scenery and discover new roads for riding and running as well as make use of the awesome facilitates at the AIS.

"I've been focusing a lot on making changes to my technique in both swimming and running which should hopefully improve efficiency.

"I'd like to build on and improve on my 2016 season this year and of course try and qualify for the Commonwealth Games team.

"The Gold Coast race is hugely important to me - not only is it a WTS race on home soil but we also have the opportunity to automatically qualify for the Commonwealth Games there. My preparation for this year has been primarily focused on that race.

"The opportunity to represent Australia at the Commonwealth Games is a huge motivator to me and I'd love nothing more than to stand on the start line in the green and gold - and it's even more exciting that it's on Australian soil."

START TIMES:
The women race will get the 2017 ITU World Triathlon Abu Dhabi underway at

15:55pm

(

9:55pm AEST

)

tomorrow

Friday, March 3

.
The men will follow

on Saturday

at

15:55pm

local time (

9:55pm AEST

).
Follow all of the action live at triathlonlive.tv and on twitter @triathlonlive.
Trifecta is here again this year with new features. Create a new login and pick your favourites now at trifecta.usatriathlon.org.

Join the conversation with the hashtag #WTSAbuDhabi
*********************************************************************************

AUSTRALIAN JUNIOR TRIATHLON SERIES

Meanwhile the cream of Australia's juniors will be on show at the

City of Armadale Way Out West Triathlon hosted by Triathlon WA in Race Four of the Australian Youth/Junior/U23 Series.

It will be the first time an Australian Junior Series Race has been held in Western Australia.

For ITU Junior and ITU Youth athletes, Way Out West is the final race of their series and no doubt the double points on offer will be hotly contested.

Looking at the points standings after three races, Queensland's Joanne Miller and Western Australia's Kira Hedgeland are currently tied at the top of the ITU Junior Women's table with another Western Australian athlete, Jessica Claxton, also within striking distance.

In the ITU Junior Men's category, Lorcan Redmond from New South Wales and Liam McCoach from Western Australia are separated by a point with the ACT's Callam McClusky and Queensland's Nicholas Free hot on their heels.

The winner of Race Three at Glenelg, Queensland's Matt Hauser, will be looking to go two from two as he continues his comeback from injury.

Hauser set up the win at Glenelg with a stunning ride off the front of the pack and has cemented his place as one of Australia's most exciting young talents.

In the ITU Youth A (15-16 years) category Charlotte Derbyshire from South Australia sits at the top of the Women's table with a two-point break over Queensland's Richelle Hill while in the ITU Youth A Men's we see Queensland's Lachlan Sosinski just a point ahead of South Australia's Sam Tierney.

In the ITU Youth B (13-14years) Women's category a single point separates Queensland's Ellen Thomas from another Queensland athlete in Tara Sosinski and Chloe Bateup from the ACT.

The ITU Youth B (13-14years) Men's table is dominated by Queensland athletes with Col Curry having a commanding lead over Ryan Marsh and Mitchell Yarde.

Way Out West will also host the OTU Oceanic Junior Mixed Relay Championships.

The Mixed Relay Championship is a selection race for the Commonwealth Games Relay Test Event which will be run at the Gold Coast WTS Race on 8th April.

The first three teams at Way Out West (a total of 12 athletes) and then the next six male and female fastest relay athletes will be selected to race in the Relay Test Event.

For more information about Way Out West head to http://www.wayoutwesttriathlon.com.au/ and keep an eye on Triathlon WA's Facebook page and Instagram for updates over the weekend.
Issued on behalf of Triathlon Australia by
Ian Hanson| Media Manager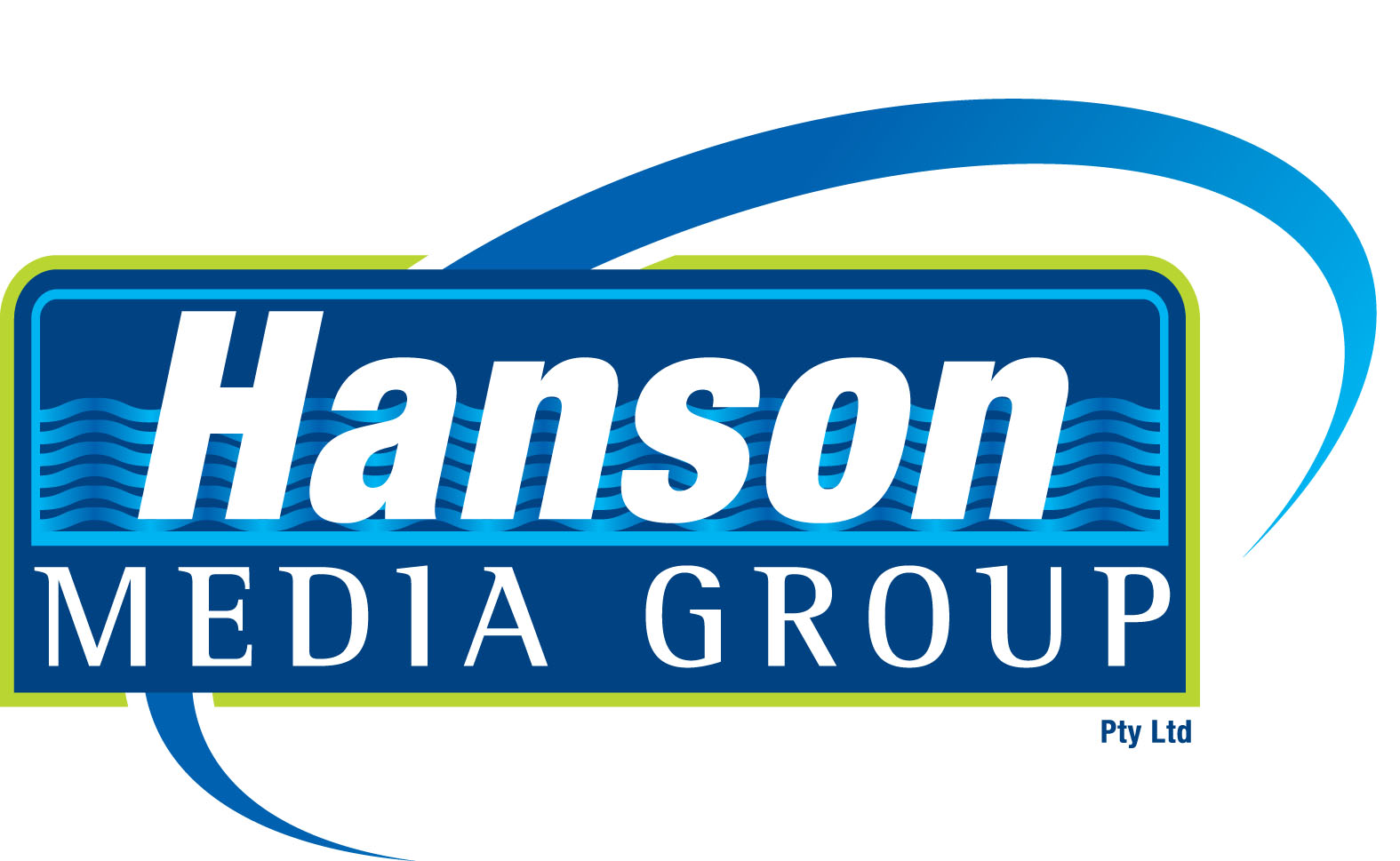 Ian Hanson| Media Manager Triathlon Australia Managing Director
Hanson Media Group | P O Box 299 | West Burleigh Qld 4219
Phone: +61 7 5522 5556 | Mobile 0407 385 160 | Fax: +61 7 5522 5557
This email address is being protected from spambots. You need JavaScript enabled to view it. | www.hansonsportsmedia.com.au