Dan's the man in Mooloolaba as Annelise Jefferies breaks through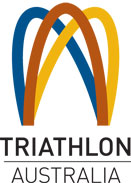 Triathlon Australia: March 12, 2017: Celebrated Australian triathlete Dan Wilson showed there is still "plenty of bark in the old dog" after chalking up another first to win the open class Mooloolaba Triathlon on the Sunshine Coast today.

The 31-year-old from Brisbane, who has chalked up a decade-long ITU career, a Commonwealth Games in 2014 and a stirring Noosa victory last year, showed all his silky-smooth triathlon skills in perfect early morning conditions – the Mooloolaba surf showing off it's ideal glassy half-metre waves at the end of the 1500m swim.

While in the women's event, former Gold Coaster-turned Noosa triathlete Annelise Jefferies scored a runaway victory, reveling in the hot, humid conditions she has become used to under coach Nick Croft.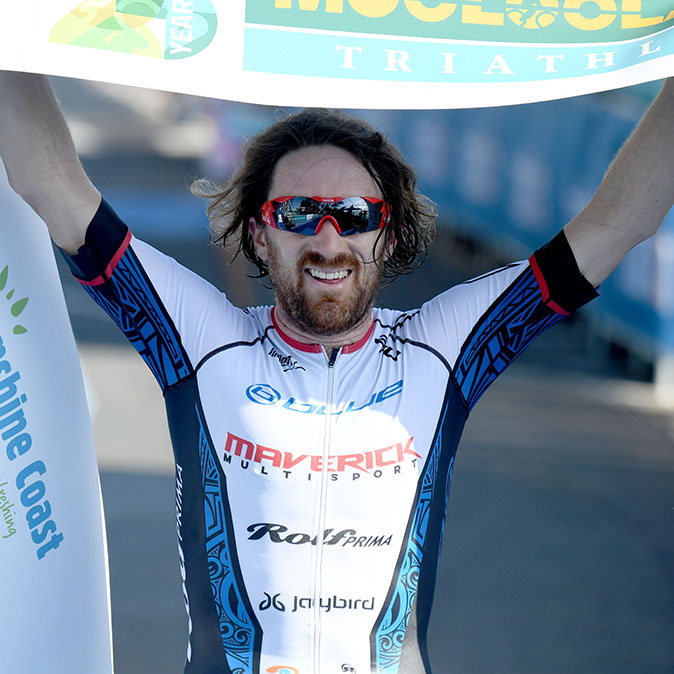 Queensland's long, hot summer conditions continued over a weekend of triathlon celebrations for the Mooloolaba Triathlon Festival's 25th Anniversary as the open and age grouper competitors chased automatic World Championship selection and double points in the Australian Age Group Championships.

It followed yesterday's stand out performances from ITU World Cup winners Emma Jackson and rookie Luke Willian as they led the charge around the oceanfront Standard Distance Course.

The race also attracted Paralympian and five-time ITU World Champion Bill Chaffey as he sets his sights on Commonwealth Games selection on the Gold Coast on April 8.

Chaffey, fourth in the Rio Olympics in the PT1 category, will line up in Devonport next weekend at the OTU Oceania Championships, to secure his place in the Gold Coast ITU Paratriathlon Series race.

Wilson, who retired from ITU racing after last year's World Triathlon Series Grand Final in Cozumel, has transferred his priorities to 70.3 racing but was glad to add the Mooloolaba title to his long list of titles.

He was second out of the water, only just behind noted Ironman Clayton Fettell, before the 40km bike course and the 10km run to the finish.

As the leaders came into transition off the bike, it was Tim O'Donnell from the USA who led the field home, but it didn't take Wilson long to take over the front runners position in what would become a real race over the two five kilometre laps.

Wilson held on with the fastest 10km split of the day in – clocking 32.58 to O'Donnell's 33:08.

At the finish, it was Wilson (1:49.52) from O'Donnell (1:49.59) and Ironman specialist Luke McKenzie, (second in the Ironman World Championship in 2013) third in 1:54.59.

"It was a good field out there for an open, non-drafting event here in Mooloolaba with some of the best in the world in Tim and Luke McKenzie – It was a really good, tough hit out," said Wilson, who praised the crowd for their support in the run.

"I was pretty happy and the 70.3 races (that I do) are getting so quick these days you have to maintain some speed (in races like this) and it was great to have the crowd support."

And there is no rest for Wilson, who is setting his sights on Challenge Melbourne, before the Ironman 70.3 in Busselton and another race in Noumea.

McKenzie, who has raced in the Hawaiian Ironman World Championship for the last 12 years, admitted he will miss the big one for the first time in 2017.

"I've had some hip problems and just can't get through a marathon so I won't be going to Hawaii this year – which will be a little be strange. But I'll be racing in 70.3s," said McKenzie.

Jeffries has been under Croft at Noosa for the past 10 weeks and was delighted to come away with the victory, hanging on to take the win in 2:05.04 from WA's Katey Gibb (2:05.28) and Sunshine Coaster Kirralee Seidel (2:06.48).

The Under 23 ITU World Duathlon champion in Adelaide last year said she was "really happy with how the race panned out."

"The conditions were beautiful, the water was just perfect, on the bike there wasn't too much wind and the run wasn't too hot. Couldn't have asked for anything better," Jeffries said.

""This is my first title at Mooloolaba and (it pays) to be a local so I know every bump on that road."

But there will be no rest for the new champion.

"I'm flying over to Taiwan on Wednesday for the Ironman 70.3 Taiwan," said Jeffries.

"I've got an easier day tomorrow, then travelling day and then firing the body up (again)."

ilson showed there is still "plenty of bark in the old dog" after chalking up another first to win the open class Mooloolaba Triathlon on the Sunshine Coast today.

To celebrate the 25th edition of the Mooloolaba Triathlon which doubled as the Australian Age Group Championships 3200 athletes took up the challenge in the steamy conditions. With double points on offer towards qualification to the World Championship in Rotterdam later this year each category was hotly contested. A full list of the Age Group World Champions will be posted when official results have been released.

2017 Mooloolaba Triathlon
Open Men's Race

1. Dan Wilson 1:49:52
2. Tim O'Donnell 1:49:59
3. Luke McKenzie 1:54:59

Open Women's Race
1. Annelise Jefferies 2:05:04
2. Katey Gibb 2:05:38
3. Kirralee Seidel 2:06:48

Full Results

Credit: Delly Carr | Triathlon Australia
Issued on behalf of Triathlon Australia by
Ian Hanson| Media Manager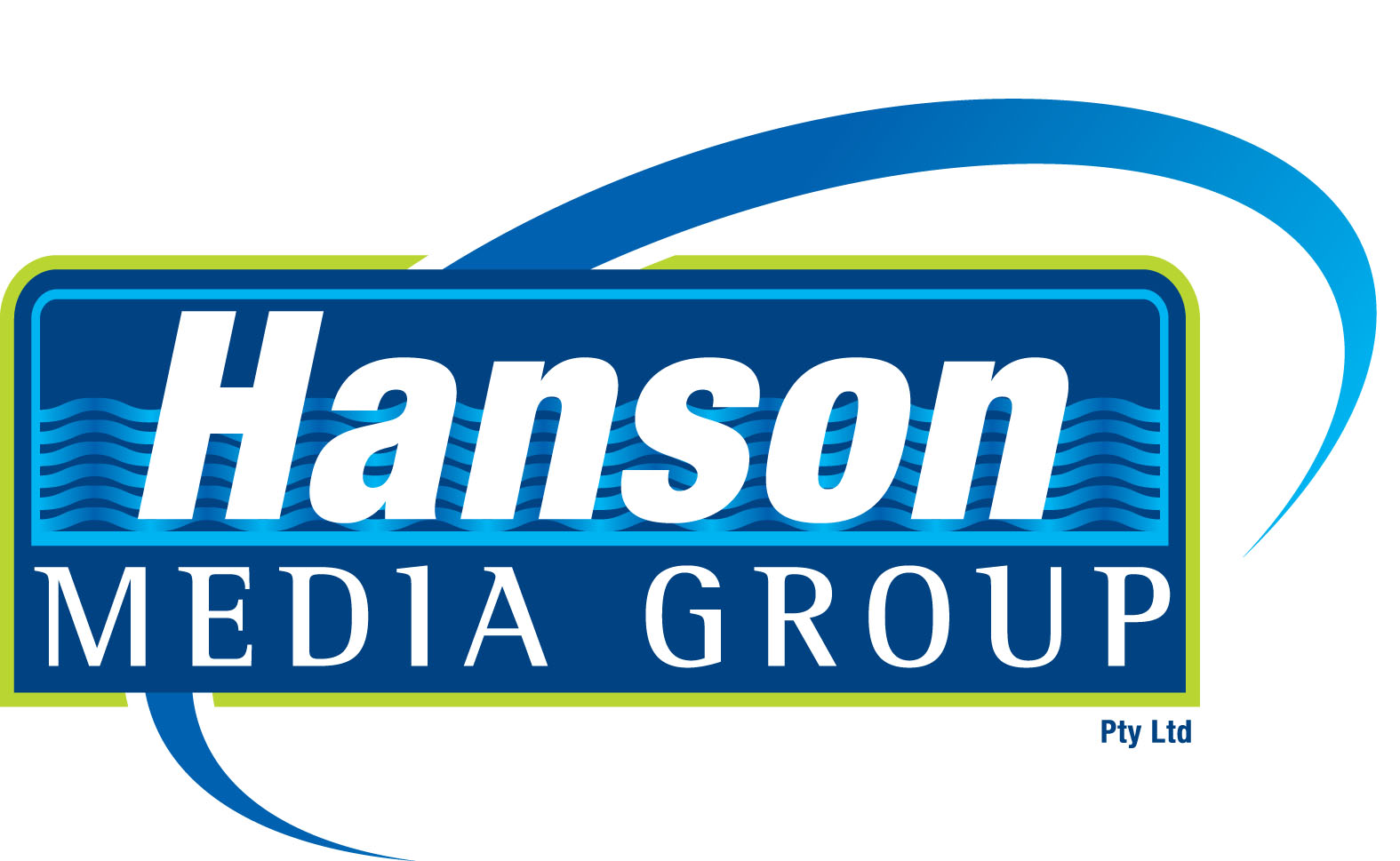 Ian Hanson| Media Manager Triathlon Australia Managing Director
Hanson Media Group | P O Box 299 | West Burleigh Qld 4219
Phone: +61 7 5522 5556 | Mobile 0407 385 160 | Fax: +61 7 5522 5557
This email address is being protected from spambots. You need JavaScript enabled to view it. | www.hansonsportsmedia.com.au