Gentle and Birthwhistle grab Games nominations on the Gold Coast
Triathlon Australia: April 8, 2017: Rio Olympian Ashleigh Gentle and the boy who just missed the boat, Jake Birtwhistle, have gatecrashed their way to automatic triathlon nominations for next year's Commonwealth Games on the Gold Coast.

Firstly Gentle, the 26-year-old Gold Coaster and then Birtwhistle, the 22-year-old "boy most likely"from Launceston ticked the selection nomination boxes with stirring performances at the World Triathlon Series event over the Gold Coast course on the Southport Broadwater.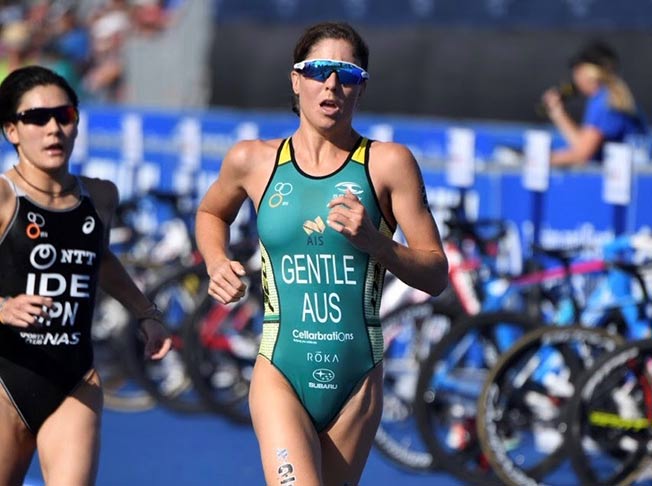 They had to be the first Australians across the line in the top ten and they did it in style – although Birtwhistle admitted the finish line could not come quick enough.

Gentle backed herself and backed her race plan to finish second to brave New Zealander Andrea Hewitt who scored back-to-back WTS wins after her Abu Dhabi triumph, with Japan's Juri Ide third.

Gentle admitted she was unsure where she was in the swim, saying the chop on the 350m swim back to the exit ramp came as a surprise.

But she was quick to make her move through transition, enduring she wasn't going to be left behind.

She was swiftly onto her bike as half the field set off in a large lead pack.

After the first two of five laps Gentle's chase pack, with the Gold Coaster often driving hard off the front, were six seconds a drift.

By the end of three laps they were together and Gentle knew she was back in the race.

She positioned herself perfectly for the run and she was quickly out on the five kilometre course sitting in fourth place in early laps before making her move as Hewitt stole a march on the field.

After a two lap duel with Ide, Gentle opened up on the home stretch to grab the silver medal and the all-important Games nomination.

"It's a really good feeling to come into a race with a plan and execute it and to make the Commonwealth Games is such a big bonus," said Gentle, who moved to coach Jamie Turner's International Triathlon Academy in Wollongong just two months ago.

"I had to go with it and I've learnt so much in the short space of time I have been with Jamie.

"I just had to focus on all those little things I've been working on both physically and mentally and just try and execute it today.

"No matter where you are in the swim, you just have to run up that ramp and ride hard.

"The sprint race is so full on but I had to go for it and then jump off the bike and see how my legs were for the five kilometre sprint.


"I never felt I could run out that hard before and feel so confident about it.

"I know its only five kilometres but generally I tend to like the Olympic distance events, which comes from a lack of confidence really from results over a sprint distance. It's nice to do this race over this distance and race well (knowing it will be the same for the Games).

"We have known it was going to be a sprint for a while now and it is a relief that something like that has been there you can achieve that goal."

Gentle's training partner Charlotte McShane ran on strongly for sixth and rising star Emma Jeffcoat was a very encouraging and fast finishing 11th, while Gillian Backhouse wasn't far behind in 15th.

Meanwhile in the men's race Australian Olympian Ryan Fisher staged a brave breakaway on the bike - leaving the 40 strong chase pack behind.

Fisher stormed out of transition 20 seconds ahead of WTS debutant Matt Hauser with training partners Birtwhistle and Bailie on the move and 25 seconds behind after Bailie had worked to reach the lead after coming out well behind in the swim.

World champion Mola took off with South African Richard Murray, Jake Birtwhistle and Javier Gomez and Fernando Alarza rubbing shoulders.

The pace was on with five of the fastest runners in World Triathlon and Birtwhistle battled to hang on with defending world champion Mola stealing the show from Murray and Alarza and the five-time ITU world champion, Gomez fourth.

"I was very happy to get to get to finish line and get the opportunity for the Commonwealth Games, it's going to be amazing and it's nice to lock that spot away now," said Birtwhistle, who admitted he came to the Gold Coast to win the race.

"I faded in the back end of the run and all I wanted to do was get to the finish. That was the hardest 5km I've had in a long time. I was suffering big time.

"I tried to hold them off and I was pushing with everything I had just to hold them off and I didn't know if they were coming or not or whether it was my mind playing games. Thankfully I was able to get there.

"It was heartbreaking to miss the Olympics to get so close but my results have shown over the last 12 months that it was a year too early."
Fellow Australian and recent Mooloolaba World Cup winner Luke William also had a great race to finish sixth, barnstorming home just five seconds behind Birtwhistle after admitting he had a tough swim, losing his goggles in the process.

Rio Olympian Bailie ran on for 16th and Fisher faded for 17th, while debutant Matthew Hauser, who was close up all day shouldn't be disappointed with his 18th.

2017 ITU World Triathlon Gold Coast

Full Results

Credit: Delly Carr
Issued on behalf of Triathlon Australia by
Ian Hanson| Media Manager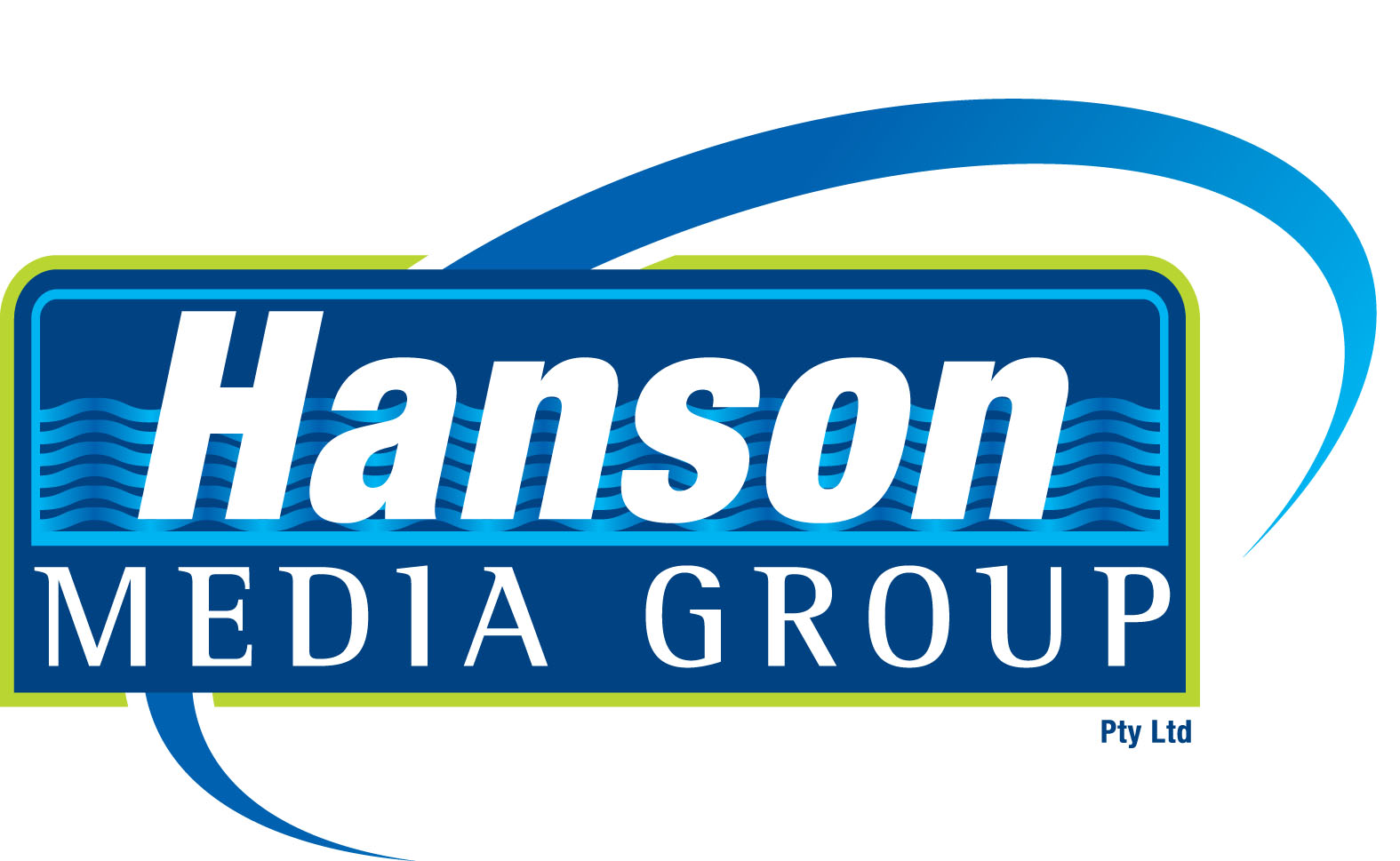 Ian Hanson| Media Manager Triathlon Australia Managing Director
Hanson Media Group | P O Box 299 | West Burleigh Qld 4219
Phone: +61 7 5522 5556 | Mobile 0407 385 160 | Fax: +61 7 5522 5557
This email address is being protected from spambots. You need JavaScript enabled to view it. | www.hansonsportsmedia.com.au