Matt Hauser's breakthrough World Cup win in Chengdu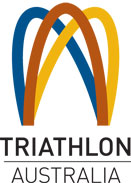 Triathlon Australia: May 8, 2017: Hervey Bay's favourite triathlon son Matt Hauser continued his 2017 success story with a breakthrough performance to win his first ITU World Cup against a strong field in Chengdu (CHN) today.

And topping off another encouraging day for the Australians, another rising star in Brisbane's Luke Willian finished with the bronze while in the women's event, Sydney's Emma Jeffcoat chalked up another top 10 finish with her close up seventh.

The Gold Coast-based 19-year-old Hauser has continued to make every post a winner in the first half of 2017 after his disappointing ITU World Junior Championships in Cozumel last year.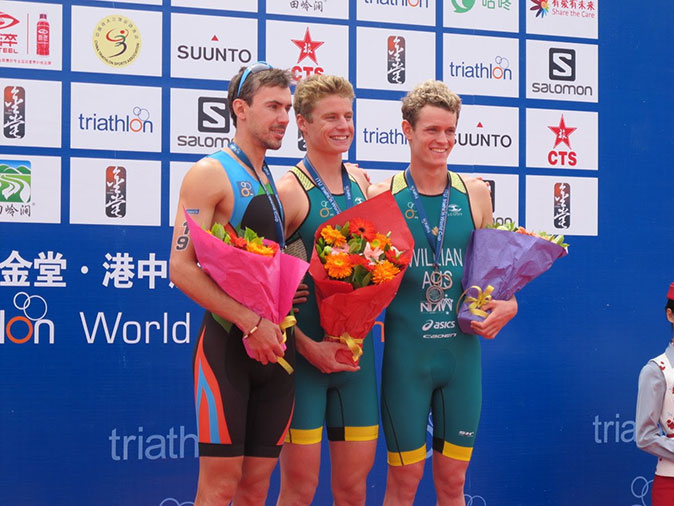 He has started to fulfill his potential which has made him one of Australia's most promising junior triathletes and in Elite company, coming after his encouraging efforts in the WTS race on the Gold Coast last month.

Hauser timed his run to perfection in the weekend semi-final-final format after qualifying sixth into the final Hauser saved the best till last, running away on the 2.5km run in the super-sprint finals format.

Saturday saw the athletes contest the 750-metre swim, 20-kilometre bike and 5-kilometre run format with the top nine men from the three heats advanced to the "A" Finals along with the addition of the next three fastest times to make up a 30-man start line.

Hauser then conquered the super sprint distance (400m swim; 10km bike and 2.5km run) to earn the winner takes all prize of standing on his first WC podium with the silver medal going to Rostislav Pevtsov to (AZE), who for the third year in a row finished with the silver.

The bronze then went to Hauser's fellow Aussie, the equally impressive Warwick Dalziel-coached Willian who collected his second World Cup medal this year after winning in Mooloolaba in March and his seventh place finish in the WTS Gold Coast.
Hauser admitted he knew it would all come down to the run.

"I'm absolutely stoked, it was my debut World Cup after doing Gold Coast WTS race a couple of weeks ago and I'm really pleased with the effort and I'm (now) looking forward to the rest of the year," Hauser said.

"I knew I conserved a lot of energy yesterday in the heats and just did what I could to get to the final. I knew it was always going to be a running race today, so I tried to conserve on the swim and bike and save it for the run and I managed to execute the processes right."

The 10-kilometre bike ride deemed unhelpful to separate any frontrunners in the men's race as the entire field except for one rider cycled together as a mass pack. Hungary's Gabor Faldum and Bob Haller (LUX) made it out of T2 first, but they were quickly swallowed up by a sea of men behind him.

As the frantic 2.5-kilometre run lap carried on it seemed that it would be another photo finish, but Hauser managed to get out in front and avoid the close call and pull off the win.

Pevtsov and Willian then followed right behind to finish off the top three and Willian said: "After just near missing the podium on my last race, I feel great today. Everyone knew that it was going to be all to the running, and that's what happened."

Australia's Kenji Nener capped a solid day's racing for the Australians, finishing 11th.

Jeffcoat, who has also had a major breakthrough year, qualifying for her second World Championship team in the under 23s led the Australian women with another encouraging performance to finish seventh in a race that saw former Australian Junior star Sophie Malowiecki 27th and triple Olympian Erin Densham 24th.

While she is no stranger to winning, Great Britain's Non Stanford - a former ITU World Triathlon Series World Champion of 2013 has never won a World Cup race in her career, until today.

The Brit earned her first career World Cup gold after surviving two days of racing at the 2017 Chengdu ITU Triathlon World Cup in her first World Cup race since 2011.

Joining Stanford on her first World Cup podium was Germany's Laura Lindemann who earned the silver. While she also is a two-time World Champion for U23 and Junior racing, she debuts to the World Cup podium in Chengdu. Kirsten Kasper (USA) finished off the World Cup podium returns for the first time since winning in Salinas last year.

Full Results
Issued on behalf of Triathlon Australia by
Ian Hanson| Media Manager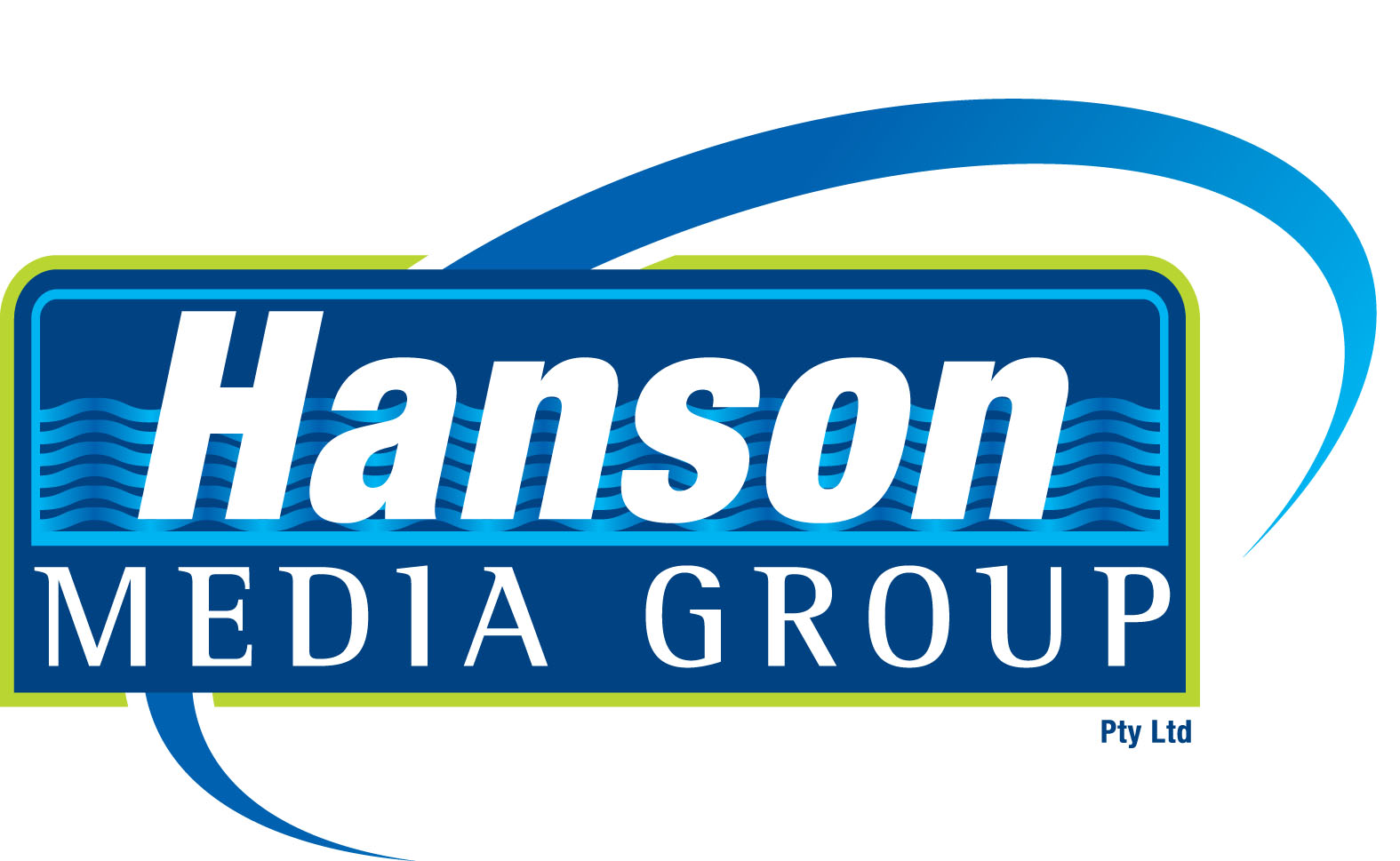 Ian Hanson| Media Manager Triathlon Australia Managing Director
Hanson Media Group | P O Box 299 | West Burleigh Qld 4219
Phone: +61 7 5522 5556 | Mobile 0407 385 160 | Fax: +61 7 5522 5557
This email address is being protected from spambots. You need JavaScript enabled to view it. | www.hansonsportsmedia.com.au