Aussie girls with "food for thought" in Yokohama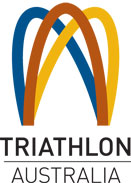 Triathlon Australia: May 11, 2017: Australia's leading female triathletes are hoping a month-long training block at the AIS in Canberra will give them some "food for thought" in their preparations for Saturday's World Triathlon Series (WTS) third round in Yokohama.


Ashleigh Gentle, Charlotte McShane and Natalie Van Coevorden were part of a special nutritional study undertaken by Triathlon Australia's International Performance Centre Squad under coach Jamie Turner.

Along with Olympian and fellow WTS front runner, Ryan Bailie, the group spent the post WTS Gold Coast training block in the nation's capital in the countdown to this popular Yokohama race en-route to their European summer training headquarters in the Vitoria-Gasteiz region of Spain.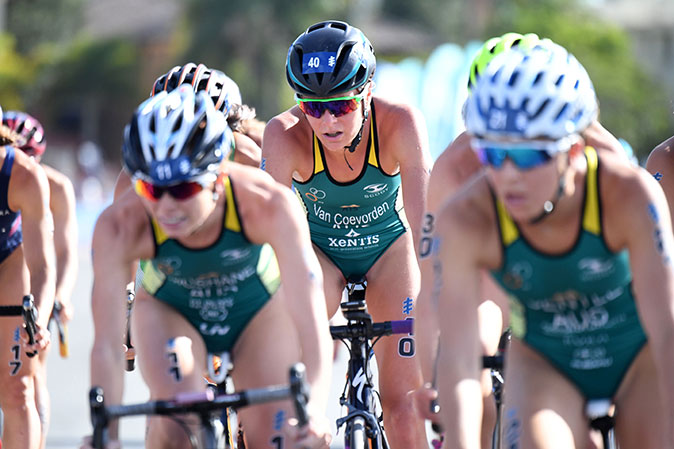 Gentle, fresh from her Commonwealth Games qualifying performance on the Gold Coast, where she was second to New Zealand's Andrea Hewitt, said the nutritional study was full on.

"I've been in Canberra since Gold Coast as part of the nutrition study and it was actually quite intense and the weeks have flown by but I enjoyed my time there," said Gentle, who was second to Olympic champion Gwen Jorgensen in last year's race.

"The roads and trails are also perfect for what we need (in the lead in to) Yokohama which is a favourite race of mine. I've had some great memories of Yokohama and I'm looking forward to getting there."

Van Coevorden said: "The sleep high/ sleep low study based at the AIS was actually interesting in regards to our regular nutrition on a daily basis.

"We have incorporated normal training and specific Yokohama work whilst we were down there.

"To have consistency in our weekly training was a great indicator to see my form and I have a positive mentality coming into Yokohama as to where I am at.

"I'm also excited to see what a new training environment will do and I am hoping to continue my consistency for the year."

McShane, fifth in Yokohama last year and sixth on the Gold Coast said she was fortunate to have spent the time at the AIS.

"It was great to mix up training in a different environment and have access to the world class facilities there," said McShane.

"We had a solid block of training and I'm looking forward to testing out my form this weekend before we head back to our base in Vitoria-Gasteiz for the rest of the season."

The trio will be joined in the women's field by London Olympian Emma Jackson, Gillian Backhouse who is sitting in fourth place on the early season ITU pointscore and rising star Jaz Hedgeland.

The field will be headlined by Bermuda's defending WTS Champion Flora Duffy who will make her 2017 debut after injury forced her out of the Abu Dhabi and Gold Coast rounds.

Duffy will also lead a strong group of Commonwealth Games nations in the countdown to next year's Gold Coast Games.

She will be joined by the unstoppable Kiwi, Hewitt who has already chalked up two wins from the first two starts of the season in Abu Dhabi and the Gold Coast.

Not to be outdone in the Commonwealth stakes, the Brits will have both Non Stanford from Wales and Olympic bronze medallist Vicky Holland from England making their 2017 WTS debuts as well.
Stanford won the Chengdu World Cup last weekend while Holland planned to race in Chengdu as well, but a sore calf forced her out. But she is now rested up and ready to embark on her 2017 race season.
The men's race will see Bailie, Commonwealth Games qualifier Jake Birtwhistle, Drew Box, Marcel Walkington and youngster Matt Roberts wearing the new green and gold Scody uniforms.

Birtwhistle was fifth in the Gold Coast Sprint race to WTS big guns, defending world champion Mario Mola (ESP), Richard Murray (RSA), Fernando Alarza (ESP) and five-time ITU world champion Javier Gomez (ESP).

The top ten finish gave the boy from Tasmania the first up nomination for next year's Games, leaving two more spots up for grabs with the next automatic nomination available in the Hamburg WTS round on July 15.

The Australian boys will have to contend with the same top four from the Gold Coast as well as Rio Olympic silver and bronze medallists Jonny Brownlee (GBR) and Henri Schoeman (RSA) in a steaming hot field.

Walkington, who made his WTS debut this season with a close-up 13th in Abu Dhabi, said he too is looking forward to Yokohama.

"Japan is definitely one of my favourite countries to race in. So, I am most certainly excited to be returning. I have never raced Yokohama before so I will be excited to check out the course. From what I have heard, it is a really good one," said
Walkington, who is developing under Melbourne-based coach Danielle Stefano.

"We have had a few weeks since the Gold Coast WTS so it has given me enough time to work on a few things and get some longer sessions in.

"I feel good to race and I think the body is ready too."

SCHEDULE:
Elite Women
Saturday 13 May - 10:00 UTC/GMT +9 (11am AEST)
Elite Men
Saturday 13 May - 13:00 UTC/GMT+9 (2pm AEST)

START LISTS:
Click here for the women's start list
Click here for the men's start list

PRIZE MONEY:
$150,000 USD (equal for men & women)

LIVE COVERAGE:
Follow #WTSYokohama and all the events live with timing and text updates, at triathlonlive.tv and on twitter at @triathlonlive.

Credit: Delly Carr | Triathlon Australia
Issued on behalf of Triathlon Australia by
Ian Hanson| Media Manager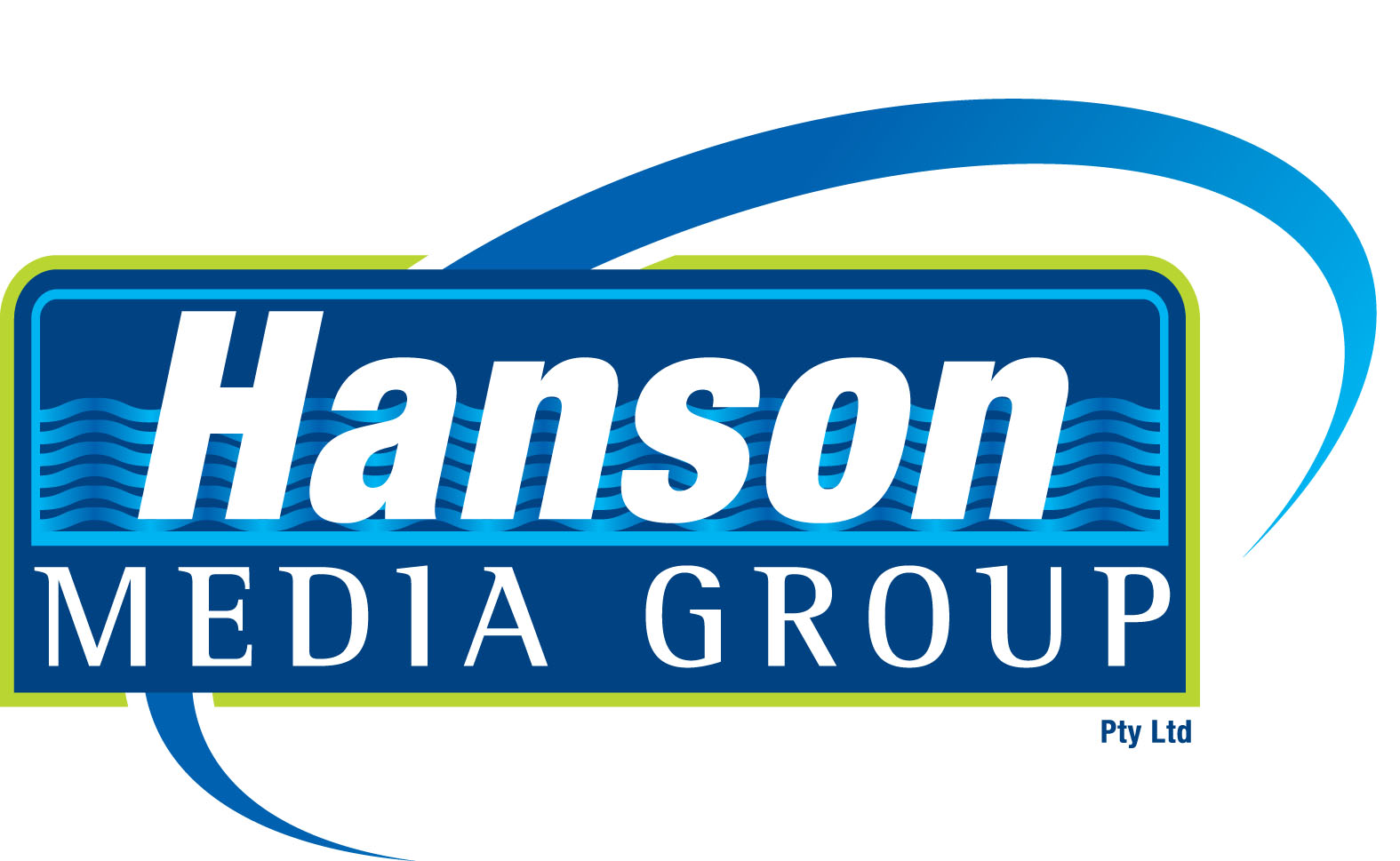 Ian Hanson| Media Manager Triathlon Australia Managing Director
Hanson Media Group | P O Box 299 | West Burleigh Qld 4219
Phone: +61 7 5522 5556 | Mobile 0407 385 160 | Fax: +61 7 5522 5557
This email address is being protected from spambots. You need JavaScript enabled to view it. | www.hansonsportsmedia.com.au