New look triathlon team unveiled for 2018 Commonwealth Games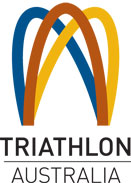 Triathlon Australia: November 17, 2017: A new look Australian Commonwealth Games triathlon team has been unveiled on the Gold Coast today – heralding an exciting era for the sport that made its Games debut in Manchester in 2002.

Joining automatic nominations Jake Birtwhistle (Tasmania), Ashleigh Gentle (Queensland) and Charlotte McShane (NSW) in the six-strong team will be discretionary selections, Queensland trio Luke Willian, Matt Hauser and Gillian Backhouse.

Hauser, who won the ITU World Junior Championship in Rotterdam this year, is the youngest on the team at 19 while McShane – a former ITU World Under 23 world champion is the oldest at 27.

Rio Olympian, Gentle, 26, is the sole survivor from the 2014 Commonwealth Games team from Glasgow and the only survivor from the 2016 Olympic team.

Gentle, who is racing this weekend in the Bahamas, was the only face missing from today's official announcement of the first Australian team announced to contest next year's Gold Coast Games.

The women and then the men will race for the first medals of the Games on April 5 before the Mixed Teams Relay and Paratriathlon on April 7.

The full paratriathlon team, which already includes automatic nominees Bill Chaffey (NSW) and Emily Tapp (Queensland) wont be finalised until the New Year.

The average age of the men's team is 21 with the overall age of the women's team at 26 in what is a classic blend of youth and experience.

In what has been a breakthrough year for triathlon in Australia – the foursome of Birtwhistle, Hauser, Gentle and McShane produced a barnstorming victory to win the gold medal in the World Mixed Teams Relay in Hamburg.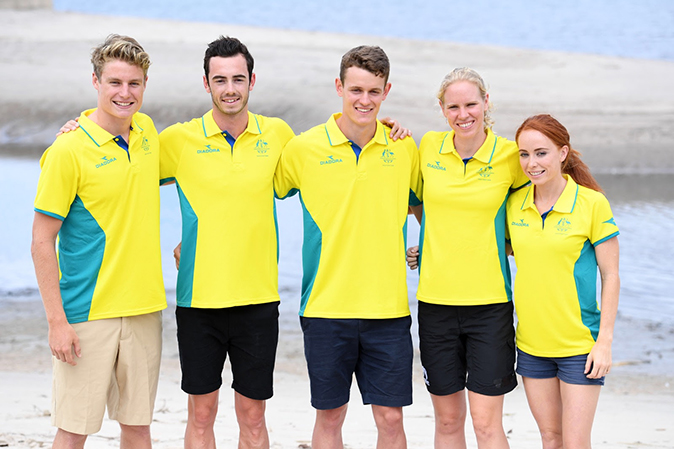 They followed up that performance and some stand out results during the World Triathlon Series (WTS) season with strong results at the ITU World Championships in Rotterdam.

Triathlon Australia's Performance Director Justin Drew is excited about what is a new look team for these Games.

"The men's team features a young, fast trio led by Jake Birtwhistle, who although is only 22 has shown just how talented he is – Jake has an enormous future," said Drew.

"And with Luke Willian and Matt Hauser you have two athletes coming off the upswing of outstanding international seasons – Matt winning the Junior World title and as part of the World Championship winning Mixed Relay team, and Luke's sixth place in the Gold Coast WTS race and his bronze medal in the Under 23 Worlds.

"It just goes to show the depth in the men's program and to have these athletes and our other elite males pushing each other over the next three years in the countdown to Tokyo makes it very exciting indeed.

"Our women's team could not be in better hands following the breakthrough year from Ashleigh Gentle who has taken on all-comers in a stellar season, earning automatic nomination on the Gold Coast WTS race earlier in the year.

"Charlotte McShane brings further experience and talent to the team across both the individual and Mixed Relay formats. She is determined to push through to the top step of the podium, and there would no better place to do that then the Gold Coast in April.

"The addition of Gillian follows a strong international season which saw her achieve multiple top 10 WTS results and demonstrate her strength with an 'off the front' World Cup win."

Australia has won six medals contested over three Games in Manchester (2002), Melbourne (2006) and Glasgow (2014) – two of them gold to Emma Snowsill and Brad Kahlefeldt in 2006.

England has the most gold medals with three – all won in Glasgow to Alistair Brownlee, Jodie Stimpson and the Mixed Teams Relay.

Birtwhistle has taken the triathlon world by storm with an outstanding season, relishing the Sprint Distance events – knowing he has a run leg that can match the best in the world.

The 2018 Commonwealth Games will feature some of the best triathlon countries in the world – including England, South Africa, Canada, New Zealand and Australia.

And apart from Spain in the men and the USA in the women both races will be chock full of the best triathletes on the circuit – including reigning women's world champion Flora Duffy from Bermuda and England's Brownlee brothers Jonathan and Alistair.

But Birtwhistle is unfazed by a men's field that could potentially see the Rio podium of both Brownlees and bronze medallist from South Africa Henri Schoeman and his teammate, the ever-present Richard Murray.

"I'm really looking forward to the Games – in fact I can't wait," said Birtwhistle.

"My goal is to win the gold medal – I would be silly to be striving for anything less and I honestly see it as a realistic goal.

"I am in that kind of position now where I believe I can win and I wouldn't make claims that are unattainable.

"After a few years on the circuit you get the feel of who is the best and how you compare and on my day I know I am one of those guys now."

Brisbane's Luke Willian has certainly lived by the adage "if you're on a good thing the then stick to it" after the 21-year-old's Games selection nod.

Willian owes so much to a coach who has been with him since he was 11-years-old – at the Clem Jones Centre in Brisbane and the Carina Leagues Triathlon Club head coach Warwick Dalziel.

"It is certainly very special indeed to have Warwick in my corner for all those years – there would not be too many coaches who have been together with their athlete for that long," Willian said.

"Warwick has been with me through thick and thin and it is super exciting to come through the ranks with him and to make this Games team.

"We are always looking to improve – to better ourselves."

Willian said he knew he had to be on his game to win the Mooloolaba World Cup this year to qualify himself a spot for Australia in the opening automatic qualifying race on the Gold Coast.

He showed just how much potential he has, eventually finishing sixth in the WTS race – one place behind Jake Birtwhistle who grabbed the only automatic nomination on offer that day.

"As disappointing as it was to get so close to Jake, that's when I really thought I was a chance of making the team and to have a home Games in front of your family and friends will be amazing – I can't wait."

Like Willian, Matt Hauser had to "play mum" after Performance Director Justin Drew rang and told him the good news that he was "in!"

"I couldn't really tell anyone but was allowed to send my mum and dad a wink – emolji style on my phone and my original coach from Hervey Bay Brian Harrington was also with them which was great," said Hauser, who admitted he could not have had a better year.

"There was nothing too special happening at the start of the year – but then it all unfolded with a place in the Super League followed by a win in the Chengdu World Cup and on to Hamburg where we won the Mixed Teams Relay.

"Things just fell into place and to get the nod in the Commonwealth Games team tops it off.

"I can't thank my mum and dad enough as well as my coaches Brian (Harrington) and Dan Atkins – making my move to the Gold Coast just that much easier."

Charlotte McShane said being named in the team made it "real."

"Even though I did get that automatic selection back in July in Hamburg and of course I was very excited, being announced on the team with all the other athletes does make it real," McShane said.

"I really wanted to qualify automatically and when I did that and we won the Mixed Teams Relay it was one of the best weekend's of my life.

"I think the Commonwealth Games being a sprint distance and also having the Relay will make it so exciting.

"I know a lot of my friends are looking forward to the Relay more than the individual race - anything can happen.

"And I couldn't be happier to be on my first Games team in Australia on the Gold Coast. I know it's going to be so much fun."

Backhouse, who threw everything she had at the Rio Olympic Games selection and missed the team said it meant: "A lot!" to make a major Games team and a home Games.

"After the disappointment of Rio it took me a full season to get over it so while I was obviously hopeful of selection this time I didn't have high hopes – it was a very open book," said the Brisbane-based Backhouse, who was home in Armidale (NSW) when the news came through she was on the team.

"I always wanted to make a major Games team and this one is obviously pretty special and I will be lucky enough to experience it – some people wait all their lives and don't get that opportunity.

"I cant stop pinching myself – and when I received the email – something in writing - inviting me to the Team Launch and the President's Dinner it really hit home that I was actually a part of this team."

She drove six-and-a-half hours to the Gold Coast yesterday and admitted it was the "most enjoyable six-and-a-half hours drive I've ever driven in my life."

Photo credit: Delly Carr | Triathlon Australia
Issued on behalf of Triathlon Australia by
Ian Hanson| Media Manager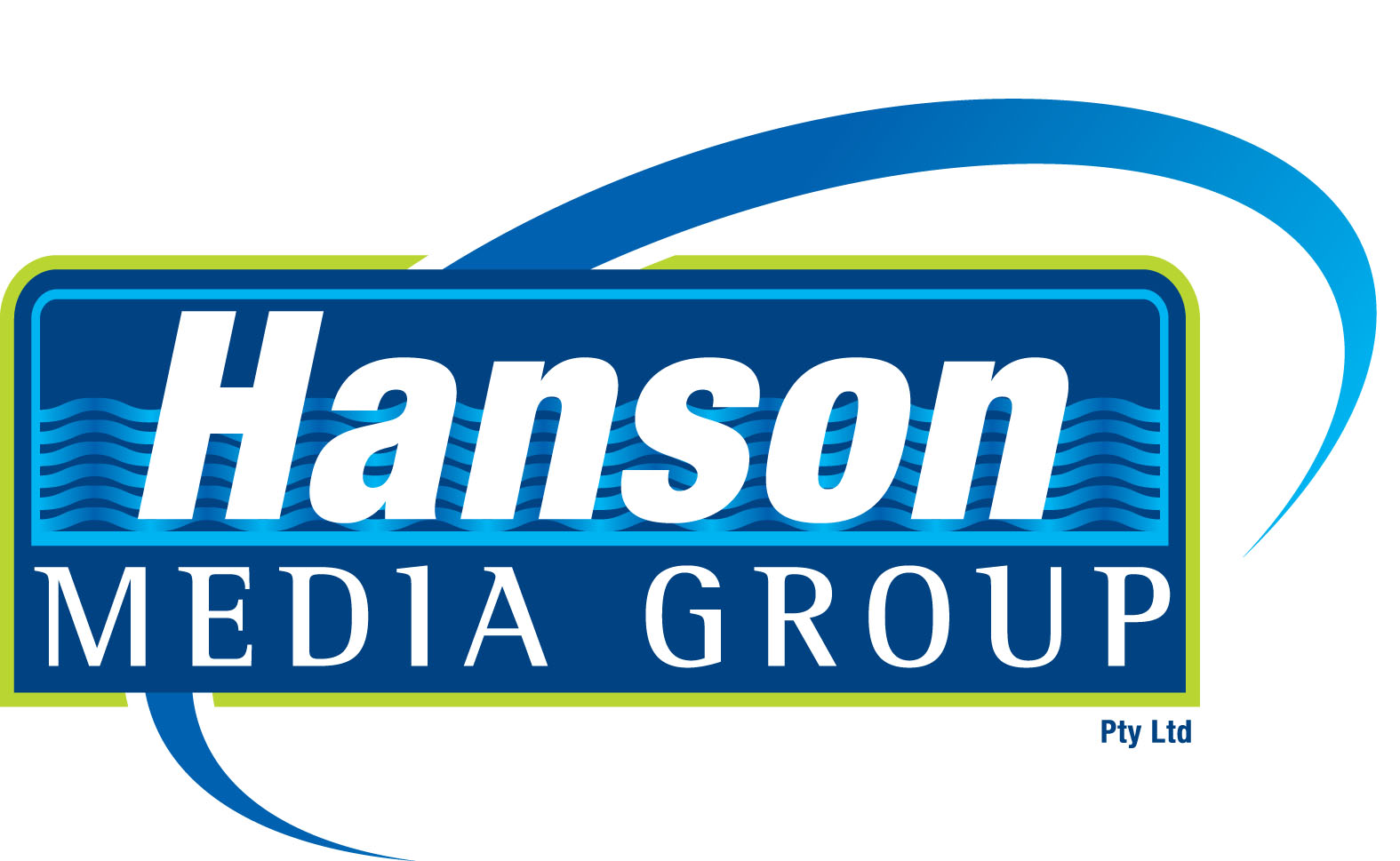 Ian Hanson| Media Manager Triathlon Australia Managing Director
Hanson Media Group | P O Box 299 | West Burleigh Qld 4219
Phone: +61 7 5522 5556 | Mobile 0407 385 160 | Fax: +61 7 5522 5557
This email address is being protected from spambots. You need JavaScript enabled to view it. | www.hansonsportsmedia.com.au