Who will win Sunday's Coates Hire Coolangatta Gold and why?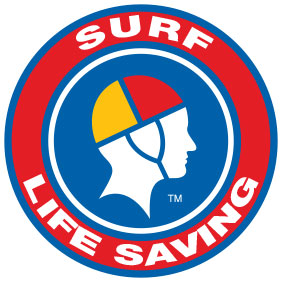 Surf Life Saving Australia, October 9, 2015: Sunday's Coates Hire Coolangatta Gold will once again develop into a survival of the fittest both physically and mentally.
Surf lifesaving's toughest ironman race – 41.8km of torture from Coolangatta to Broadbeach and return.
For the Elites it is a chance for a slice of history to conquer and etch their names into the annals of this iconic event, born on a Surfers Paradise movie set back in 1984 – a race that saw the unearthing of a superstar of the sport, the first two-time winner of the Gold in Manly's Guy Leech
Some of the greats have since conquered the Gold, but in its 14-year history just eight names appear on the Honour Roll in the Elite Males and in the 10 years of Elite women just five names appear on top of the podium.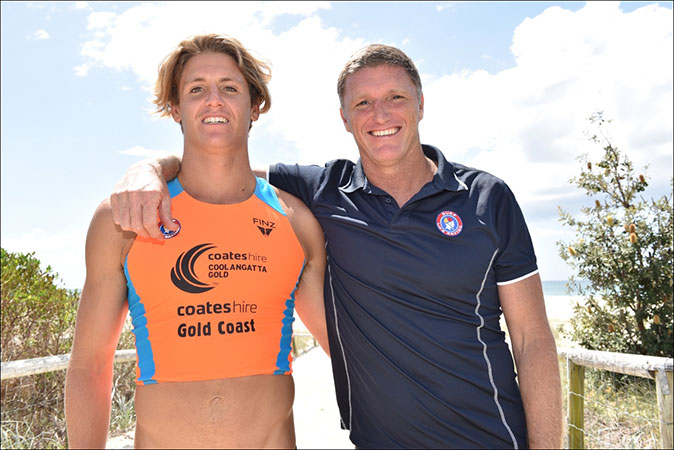 The questions that arise this year are: Can anyone stop Ali Day from becoming only the second male to win three Coolangatta Golds and can Elizabeth Pluimers become the first woman to win three Golds in a row? Or will there be a new name on the prestigious honour board?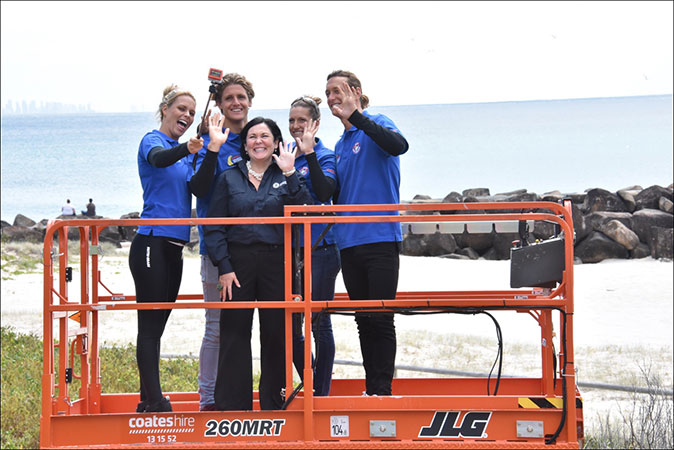 Here is a look at the major contenders:
MALE
ALI DAY
Age: 25
Club: Surfers Paradise
A two-time winner of this race who has had a love affair with the Coolangatta Gold ever since he grew up in Warilla wanting to be an ironman. Has developed into a true all-round Ironman after winning the Nutri-Grain Series in 2014, adding to his Coolangatta Gold victories in 2012 and 2013 under the coaching of 1991 winner Michael King. Has transferred to Surfers Paradise under the guidance of Ironman great Trevor Hendy and co-coach Zane Hamill and aims to become the third person behind Caine Eckstein to win three Gold crowns, the first for Surfers Paradise. Will be joined on the start line by Alexandra Headlands-based brother Blair, a nice sub-plot to the movie that was scripted around two brothers and their bid to win the iconic Coolangatta Gold.
Why he will win? Ali knows what it takes both mentally and physically to win this iconic race, having streeted the fields in 2012 and 2013. Does not have a weak leg and is born to race this grueling four-hour format. Has relished his move to the Gold Coast; the influence of Hendy and training over the course. Thriving on this positive environment. Word on the street is that Ali is again the man to beat on any given day. Shame Caine Eckstein will be watching from the sidelines.
NATHAN SMITH
Age: 35
Club: Manly
Vowed when he finished second to Ali Day in 2013 that it was his last Gold. But after sitting out 2014, Smith is back for another crack at the magnetism that has drawn him back to the Coolangatta Gold. Has an impressive Gold record that anyone would be more than proud of- with three seconds to Zane Holmes in 2006, Caine Eckstein in 2011 and Ali Day in 2013 and two thirds to Eckstein in 2008 and 2009. One of Australia's most notable all-round ironmen, who has done just about everything there is to achieve in the sport, including the Australian title in 2005. A Gold would probably see him finally cross this race off the Smit-dog bucket list.
Why he will win: A noted board paddler and swimmer who can match it with the best on the ski, Smith has again spent a lot of time in the pool, so expect him to have a huge aerobic base. If he can find enough in his 35-year-old legs to pop the question on that final 7.1km run from Currumbin to Coolangatta and put the pressure on then he may well realise a dream.
JEREMY COTTER
Age: 35
Club: Queenscliff
On the comeback trail after finishing second to Caine Eckstein at his one and only previous Coolangatta Gold attempt in 2005. A former Australian Under 18 ironman champion and Nutri-Grain Series contender with Queenscliff, Kurrawa and Northcliffe. An outstanding swimmer-cum ironman who moved away from competitive lifesaving to carve a career as one of the best long distance ocean ski paddlers in the world. The Gold Coast-based paramedic has been training under former race winner Michael King at Currumbin and according to King has "not left a stone unturned" in his preparation and has been a positive influence on his Vikings squad.
Why he will win: Cotter has the armoury to break this race wide open. He is without doubt the best ski paddler in the field and if he chooses to can hit Miami in front of the pack. If he can get to Burleigh and maintain his lead through the swim (and he has always been a notable swimmer) then it could well be a case of "catch me if you can" on the board paddle to Currumbin. But like Nathan Smith, will he have enough in those legs to keep Ali at bay?
JAKE NICHOLSON
Age: 22
Club: Northcliffe
Jake Nicholson is regarded as one of the unsung heroes of Australian surf lifesaving, the paddling plumber who left Adelaide in search of fame and fortune on the Gold Coast and has certainly made a huge impact at Northcliffe as a great lifesaver and a member of the club's all-conquering Australian championship winning Patrol Team, as well as his prowess as an ironman who won the Under 19 Coolangatta Gold and after climbing the Gold ladder, turned his seventh in 2013 into a sterling silver effort behind Josh Minogue in 2014. A dogged, determined youngster, who at 22, has built up a reputation as the boy most likely.
Why he will win: One thing Jake Nicholson brings to the table in this year's Coolangatta Gold is fresh legs. You can bet your bottom dollar that when others are starting to hurt on that 7.1km run from Currumbin to Coolangatta that Jake will be full of running. He will look to have been as close as possible on the ski and just keep in the hunt through the run, swim, board. Will look to upset the golden oldies on that crucial run home.
LIZ PLUIMERS
Age: 29
Club: North Burleigh
Has an imposing Coolangatta Gold record of two wins, two seconds and two thirds – the most podiums of any woman since the race was first run in 2005. Emerged as one of Australia's all-time greats over the past two seasons winning two Coolangatta Golds; two Australian Ironwoman titles and the Nutri-Grain Series. A fierce competitor who has not have a weak leg and is an imposing figure in the water. Recently married long-time fiancé and fellow lifesaver Stuart Snell but has suffered a calf injury in the run up to this year's race, which could well have an impact on the final make up of the field and the end result.
Why she will win: Her all-round ability in the water and the mental toughness that has seen her overcome the demons following her fall agonisingly short in 2008, has made her the woman to beat again. Has the ability to race from the front and will bring all of her water skills to the table. May well need a race winning lead after her specialist board leg from Burleigh to Currumbin to hold off the other girls. Victory will again mean another slice of history- as the first female to win three in a row –in what may well develop into her toughest ever battle.
BRODIE MOIR
Age: 29
Club: North Burleigh
The 2012 winner and 2013 runner-up is back chasing another title in 2015, after sitting out 2014. Was full of running in 2012 when she accounted for the Hancock girls, Courtney and Bonnie with a powerful board and run leg. Showed she could match it with the best of the best over the longer format. Struggled to hold on to Liz Pluimers in 2013 but has shown in the past she has the ability to take on the best and wear them down. This popular Gold Coast primary school teacher may have another lesson in store for this high class field.
Why she will win: Has been there and done that over this course in 2012 when she registered her first win in the Coolangatta Gold, making her move on the final 7.1km run from Currumbin to Coolangatta. If she can be within striking distance after the swim around Burleigh then this race is there for the taking. Her board will be strong and at her best, she can match the other girls on the run in what could well be one of the closest races on record.
COURTNEY HANCOCK
Age: 27
Club: Northcliffe
One of Australia's most celebrated Ironwomen who has won everything there is to win from the Australian title in 2013 to the Nutri-Grain Series and Coolangatta Gold in 2011. The complete ironwoman with an iron will to match her iron ability. Knows what it takes to win and has an impressive Coolangatta Gild record of one win, three seconds to Hayley Bateup in 2008, Alicia Marriott in 2010 and Brodie Moir in 2013 and two thirds to Marriott in 2009 and Liz Pluimers in 2013.
Why she will win: Knows what she has to do to win this race and will do whatever it takes in her power to get to Coolangatta first. No more determined racer in this field who will look to stay on the pace until Burleigh when she will take to the swim and an all-out effort to dominate her best leg. Will look to lead on the 6.1 km board paddle to Currumbin, hoping to keep the runners at bay on the final 7.1km charge to Coolangatta.
REBECCA CREEDY
Age: 32
Club: Northcliffe
She may well be the oldest of the major Gold contenders at 32 but she is still young at heart when it comes to ironwoman racing and certainly the Coolangatta Gold. Produced one of her finest moments to finish second in this race to Liz Pluimers last year and has admitted she has learnt a lot from that experience and that it's not just about wanting to win and doing the training but concentrating and capitalising on where she can gain 30seconds here and here ands not just being content on other people's pace. Has the mindset to turn silver into real Gold come Sunday morning and knows her head space can go along way to achieving what is now a major goal.
Why she can win: It is no secret that this former Commonwealth Games golden girl of the pool has spent the off-season working on her run leg and it's that training she knows will provide her with enormous confidence when she gets off the board at Currumbin. She also knows that all those hours swimming the pool with only her head to keep her above water will be a similar mindset that will get her through her four-odd hours of hell on water in this year's Gold. Is certainly capable of causing an upset, particularly if Pluimers carries her injured calf into a race where there is no mercy.
COOLANGATTA GOLD
ROLL OF HONOUR
MEN
GOLDSILVERBRONZE
1984Guy LeechLawrence ReeceCraig Riddington
1985Guy LeechStephen McBeanGray Parkes
1991Michael KingDarren MercerDavid Kissane
1992Darren MercerMichael KingDean Mercer
2005Caine EcksteinJeremy CotterShannon Eckstein
2006Zane HolmesNathan SmithDean Mercer
2007Rhys DruryShannon EcksteinDrew Cairncross
2008Caine EcksteinTim PeachNathan Smith
2009Caine EcksteinDean MercerNathan Smith
2010Caine EcksteinCory HillJosh Minogue
2011Caine EcksteinNathan SmithAlex Tibbitts
2012Ali DayAlex TibbittsJosh Minogue
2013Ali DayNathan SmithJosh Minogue
2014Josh MinogueJake NicholsonSam Bull
WINNERS RECORDS
Caine Eckstein: 5 Wins
Guy Leech: 2 Wins
Ali Day: 2 Wins
Michael King: 1 Win, 1 Second
Darren Mercer: 1 Win, 1 Second
Josh Minogue: 1 Win, 2 Thirds
Rhys Drury: 1 Win
Zane Holmes: 1 Win
WOMEN
2005Hayley BateupAlicia MarriottElizabeth Pluimers
2006Hayley BateupKristy HarrisElizabeth Pluimers
2007Alicia MarriottElizabeth PluimersHayley Bateup
2008Hayley BateupCourtney HancockAlyce Bennett
2009Alicia MarriottHayley BateupCourtney Hancock
2010Alicia MarriottCourtney HancockElizabeth Pluimers
2011Courtney HancockElizabeth PluimersHayley Bateup
2012Brodie MoirCourtney HancockBonnie Hancock
2013Elizabeth PluimersBrodie MoirCourtney Hancock
2014Elizabeth PluimersRebecca CreedyNaantali Marshall
WINNERS RECORDS
Hayley Bateup: 3 Wins; 1 Second; 2 Thirds
Alicia Marriott: 3 Wins; 1 Second
Elizabeth Pluimers: 2 Wins 2 Seconds 3 Thirds
Courtney Hancock: 1 Win; 3 Seconds; 2 Thirds
Brodie Moir: 1 Win; 1 Second
Issued on behalf of Surf Life Saving Australia by
Ian Hanson
Hanson Media Group
M: 0407 385 160
E: This email address is being protected from spambots. You need JavaScript enabled to view it.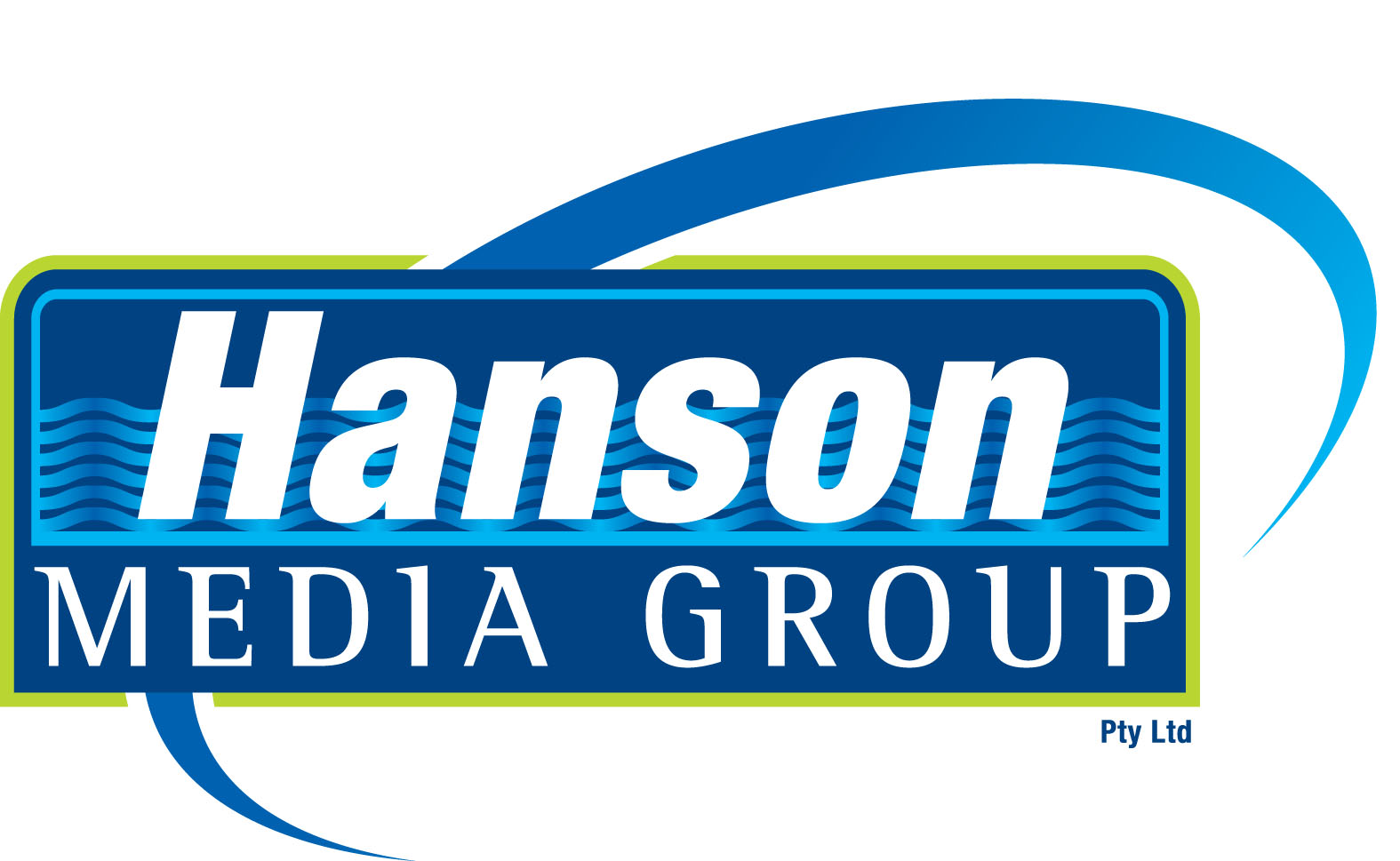 Ian Hanson| Media Manager Triathlon Australia Managing Director
Hanson Media Group | P O Box 299 | West Burleigh Qld 4219
Phone: +61 7 5522 5556 | Mobile 0407 385 160 | Fax: +61 7 5522 5557
This email address is being protected from spambots. You need JavaScript enabled to view it. | www.hansonsportsmedia.com