Farewell "Mr Surf" as Australia loses a lifesaving legend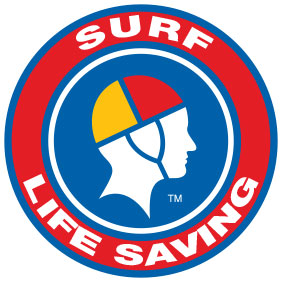 Surf Life Saving Australia, June 8, 2016: The man known as Australia's "Mr Surf" Barry Rodgers – one of our greatest ever surf lifesavers – has ridden his final wave.
Rodgers passed away peacefully at the Prince of Wales Hospital, Randwick yesterday (June 7) after a battle with cancer. He was 74.
Forever a man's man who was at one with the ocean, a pioneer in Ironman racing in the 60s who could bodysurf the wildest of waves and who established himself as arguably the greatest lifesaver of his era. Many who saw him and raced him say the greatest of all.
The Ali of his genre. One who competed hard and played hard. A legend of a different era who joined his beloved Maroubra Surf Club at 14 and remained rock solid there for the next 60 years.
He was an instant success in cadet, junior and senior surf races after his father taught him and brother John to swim before the Rodgers boys moved onto the legendary coach Tom Caddy.
They swam alongside the likes of Bryan Mortensen, marathon man Des Renford, Peter Gleeson and Ron McKeon, often swimming in the Clovelly Bay.
He would go on to win three Australian ironman crowns in 1967 1968 and 1969 and the winner of nine Australian championships, countless NSW titles and a celebrated NSW and Australian Surf Team captain.
Inducted into the Australian and NSW Sports Hall of Fame; a Surf Life Saving Australia Hall of Famer, who was the unofficial Lord Mayor of Maroubra – the king of the surf.
He finished no worse than fourth in Australian senior surf races between 1960 and 1968 – winning in Warnambool in 1963.
The late great Hall of Famer and the winner of 14 Aussie gold medals, Peter Lacey said of Rodgers: "When he won his first Australian Ironman Championship in 1967 he was 27 and his performance in Tasmania in 1969 was the best I have ever seen and I rate him the greatest al-round surfer I have seen or competed against."
Noted surf lifesaving author Barry Galton wrote of Rodgers in Gladiators of the Surf: "Indestructible' Barry Rodgers, considered to be one of the greatest all-rounders….was powerfully built, standing 190 centimetres and weighing 89 kilograms and his epic performances in all types of seas stamped him as a true "gladiator of the surf."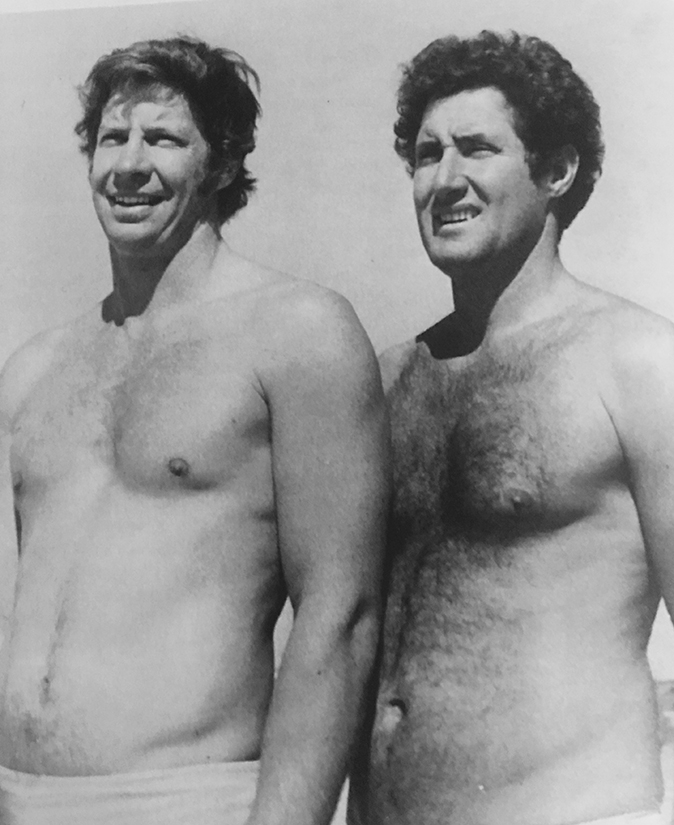 "Some experts say no one ever equaled his surf sense. Many say he was the greatest. Clovelly man Alan West told me Barry once won a belt race after eating a pie on his way down to the start. To describe Barry as a character would be an understatement. He wore size 13 shoes but reportedly hated wearing them. When he went to work in his early days (he was a landscaper and then a greenkeeper) he supposedly took 24 sandwiches every day for lunch. Barry told me at Clifton Beach in 1983 he did not take quite that many but he usually finished them off by morning tea."
His name is synonymous with greatness, who had friends up and down Australia's vast coastline. As sure as Baz would go, there will be tributes and toasts in clubs and pubs on every beach stretch this week. "Here's to Baz….Australia's Mr Surf."
The man who loved nothing more than sitting around the bar at Maroubra Bay or his beloved Maroubra Seals, talking to anyone who walked up for a yarn. He had time for all.
At the recent Australian Surf Life Saving Championships at Maroochydore, Rodgers rose from his sick bed to make the trip north to see the current Ironmen in action and to catch up with the lifesaving brethren.
There was a steady procession of old and new who went in to the bottom bar at Maroochydore for one attraction "the great Baz Rodgers was there."
"They came for his blessing," said former Australian champion and lifelong friend John Holt, "Baz was our godfather…"
And it coincided with the who's who of Australian ironmen and women who gathered for a special reunion on the Saturday night of the Aussies to celebrate 50 years of Ironman and 25 years of Ironwomen racing.
The rarest of rare occasions with a legends list that included Shannon Eckstein, Trevor Hendy, Hayden and Grant Kenny, Ky Hurst and the Mercer brothers Darren and Dean, Dwayne Thuys as well as Karla Gilbert, Kristy Munro, Kristyl Smith, Naomi Flood, Liz Pluimers and Kerrie Thomas.
Nestled in the middle, a little frail but a beer at the ready, sat Rodgers, holding court, surrounded all night by some who had never met the man but had heard of the legend.
Everyone wanted to have a beer with the great man. Alongside him for most of the night was the man who won the first ever Australian Championship, the great Hayden Kenny, who would finish second to him in 1967 and 1968. Survivors of a pioneering decade in surf lifesaving that would change the sport forever- a list now minus one of its greats.
The Mercer boys shuffled in to listen, as did Ky, Dwayne, Greg "Yappa" Allum and Zane Holmes, whose father John was also an early ironman who raced Rodgers.
It was a classic case of bees to honey pot.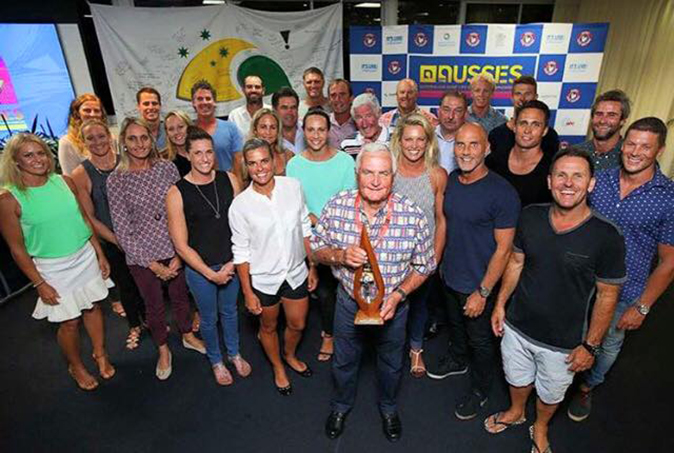 Not as nimble as he once was, Rodgers was still quick to rise from his seat to receive a special commemorative shirt and join his fellow winners of surf lifesaving's premier race.
And just the mere mention of his name drew as much applause as a Kenny, an Eckstein or a Hendy.
The tributes came thick and fast, with this from his beloved Maroubra Surf Club: "It is with a heavy heart that we advise that our Iconic Australian Ironman Legend, Barry Rodgers, Maroubra SLSC Life Member has passed away…Our deepest sympathy is extended to Barry's family and the very extended surf lifesaving family at Maroubra and all members of surf lifesaving. Barry will be fondly remembered by all. An Iconic Australian Ironman Legend and an inspiration to all competitors. Barry is considered by many to be one of the greatest surf all rounders. RIP Barry Rodgers! You will be truly missed by your Maroubra family."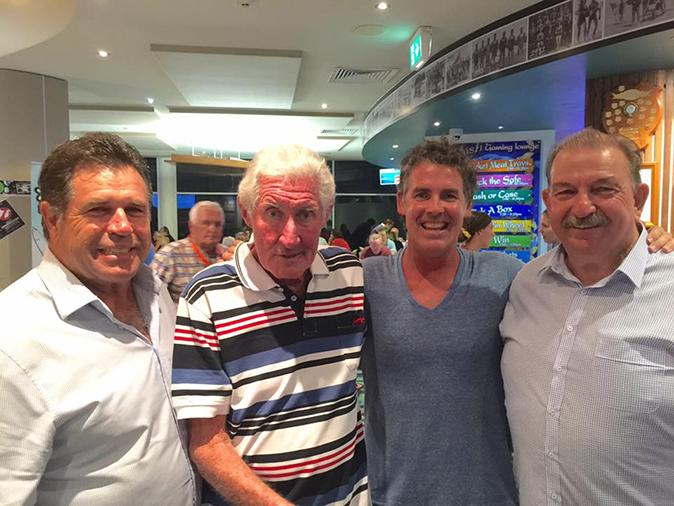 In his final days John Holt spent time at his bedside with Rodgers grabbing his arm saying: "No tears Holt..no tears…all is good."
Days later Australian Surf Lifesaving lost one of its greatest gladiators...a man who will always be remembered as a giant among mere mortals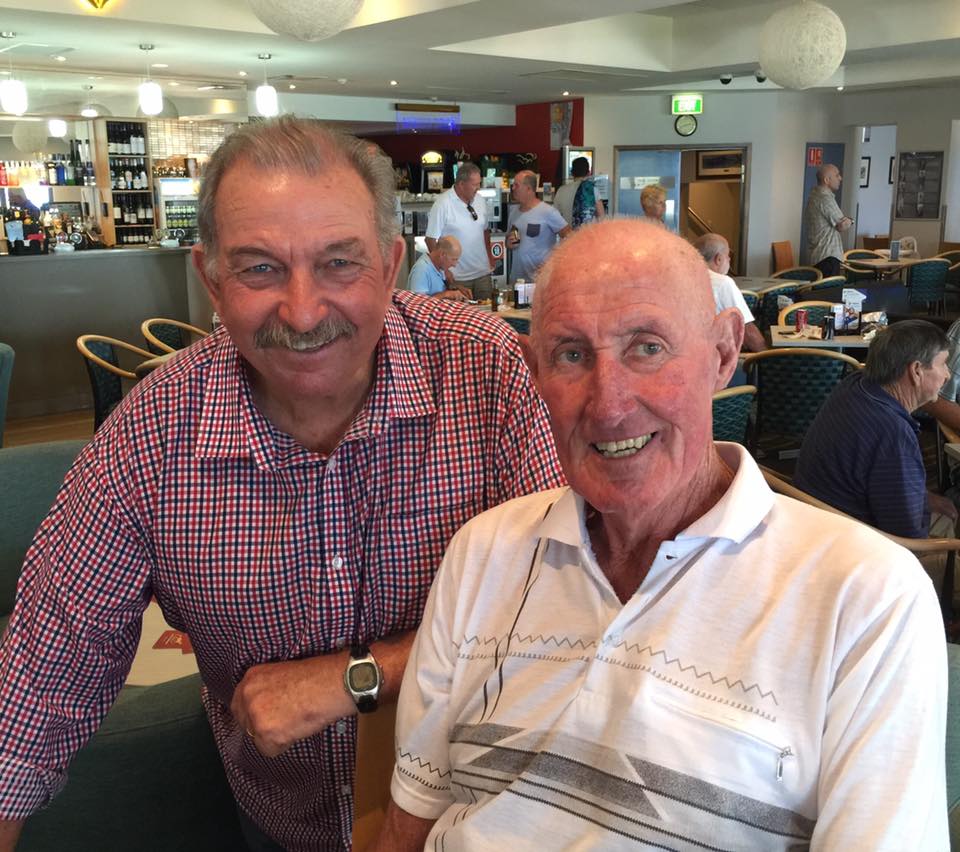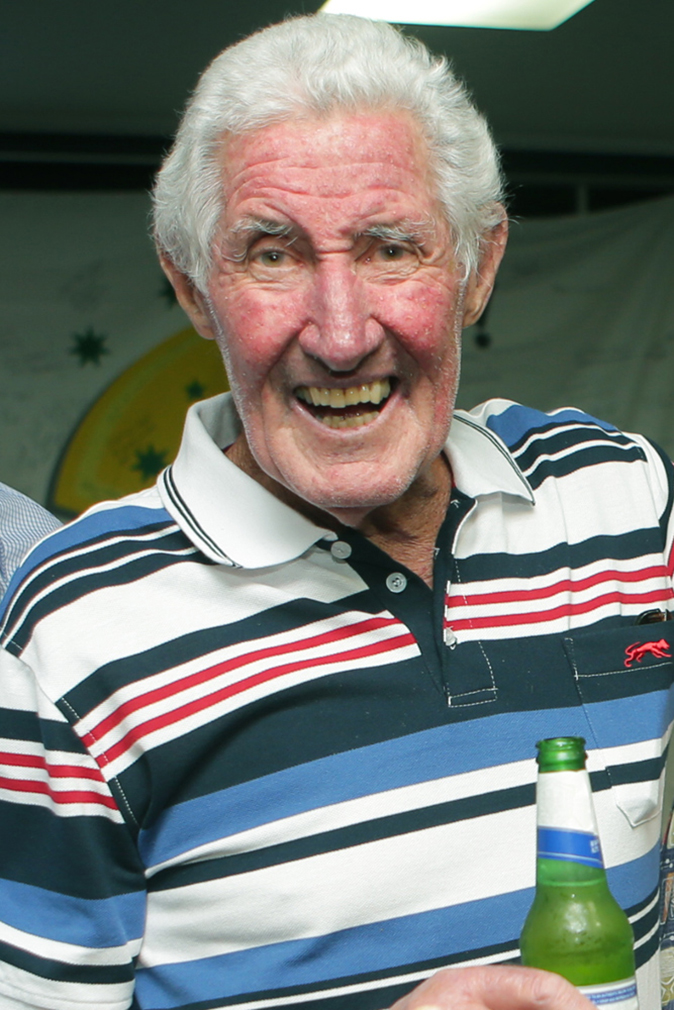 Ian Hanson
Hanson Media Group
M: 0407 385 160
E: This email address is being protected from spambots. You need JavaScript enabled to view it.