Poole of emotion as Matt's Nutri-Grain dream finally comes true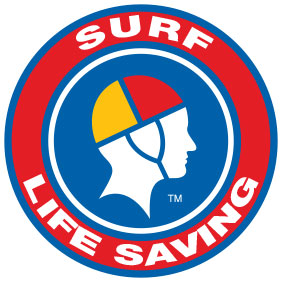 Surf Life Saving Australia, February 26, 2017: An out pouring of 10 years of pent up emotion overflowed onto North Cronulla Beach today when a Nutri-Grain Ironman dream finally came true for Sydney-born Gold Coaster Matt Poole.
The countdown to the Ironman Series finale had all the build up of a heavyweight prizefight between Northcliffe's nine-time champion Shannon Eckstein and one of the men most likely in Kurrawa's Poole.
Eckstein, hospitalized on Friday with a shredded toe and on painkillers and Poole came into the Eliminator Round locked together on 194 points.
When the eight finalists lined up for the grand finale, it could not have unfolded any closer.
What unfolded was a ding-dong battle royal to end all ding-dong battles.
The pair came out of the opening ski leg almost side-by-side with Currumbin's Hayden White and Luke Cuff from Mermaid Beach.
Onto the swim and the long legs of Poole stole a march on Eckstein as they waded across a difficult sand bank only to share the same wave to the beach before the final board leg.
Poole, arguably the best board paddler in the field, went for broke and opened up a narrow lead on the paddle to the beach, only to look over his shoulder to see Eckstein and 2015 Series winner Ali Day surging down a wave.
"Coming in on the board I thought I almost had my own wave and I turned around and saw that orange and green board coming down and I thought this guy is relentless, I just had to use my legs and I knew I had to get up and run and carry my board across that bank," said Poole.
"Last year I finished 14th and13th in the first two races and my Series was over.
"This year I came in with a relaxed approach but you've got no idea how many running sessions I have done and envisioned running cross that finish line winning my own Series.
"It's like winning the Super Bowl, Wimbledon and the Grand Final, it means the world to me.
"In the end a 45 minute race to decide the Series all came down to half-a-metre on that sand bank, getting up before Shannon, half-a-metre was going to win you or lose you the title and today was my."
Poole crossed the line and let all his emotions unleash with Eckstein just metres away in second and Day third and in the overall Series it was Manly's Kendrick Louis who grabbed third behind Poole and Eckstein.
Meanwhile, a fourth place finish in the Ironwoman final was good enough to seal Northcliffe's Harriet Brown her maiden Nutri-Grain crown.
Brown was quick to has heap praise on two-time Olympic kayaker and former Surf Sports queen Naomi Flood for "firing her up" in the lead up to her first Series win
The 26-year-old proud Victorian, who grew up in the Ocean Grove Nippers moved to the Northcliffe Club on the Gold Coast some five years ago to pursue her ironwoman dreams.
But it wasn't until Flood was appointed the club's head women's coach last season that everything finally clicked.
"I always train hard and give it my all but with Floody coming on board it has been a good change," said Brown, who also won the World title last September.
"She fires me and makes me belief that 'you can do this."
"And having five girls at Northcliffe in the Series has been so much fun; we train together, it's competitive but it works, we encourage each other, warm up together, cool down and take ice baths together and racing together after all that we get to go away together and race in front of my family and friends."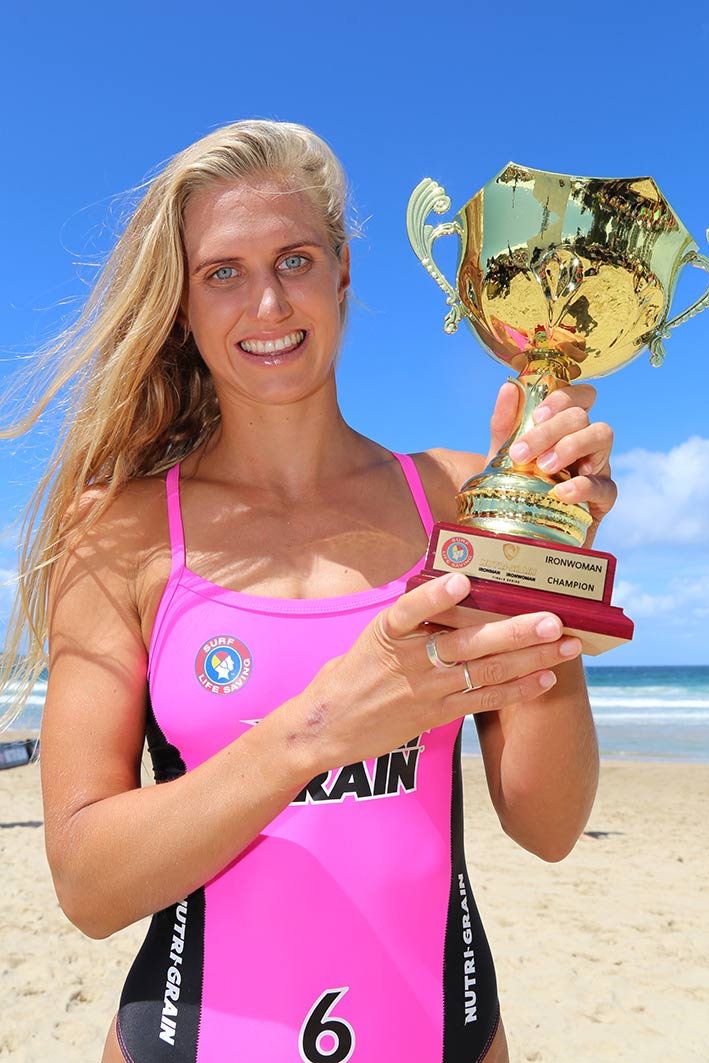 "I was determined to enjoy the journey rather than be so focused on winning and then be disappointed if I didn't go well."
Brown went into the final Eliminator Round leading three-times Series winner and Northcliffe team mate Courtney Hancock by four points and it came down to a title race in two.
Although youngsters 17-year-old Manly schoolgirl Naomi Scott and Northcliffe's outstanding New Zealander Danielle McKenzie were not going to lie down as they chased their first Series race win.
It was the outstanding swimming skills of Scott and Hancock's grit front-running determination that looked sure to provide Hancock with a pathway to a thrilling finish after Brown dropped to fourth and seemingly out of contention.
But as Scott, McKenzie and Hancock all paddled their boards towards the shore, a slight stumble by Hancock saw Scott get to her feet first and win final race from McKenzie with Hancock – and in the end Brown's fourth gave her a two point win in the overall standings and her first Series win at 26.
2017 Nutri-Grain Finals Series overall placings:

IronWoman: 1. Harriet Brown; 2. Courtney Hancock; 3. Karlee Nurthen; 4. Maddy Dunn; 5. Georgia Miller; 6. Rebecca Creedy; 7. Emma Dick; 8. Naomi Scott; 9. Danielle McKenzie; 10. Jemma Smith; 11. Amy Nurthen; 12. Lizzie Welborn; 13. Tara Coleman; 14. Kristyl Smith; 15. Kirsty Higginson; 16. Maddie Spencer; 17. Taylar Puskaric; 18. Brielle Cooper; 19. Allie Britton; 20. Ella Brown.
2017 Nutri-Grain Finals Series overall placings:
IronMan 1. Matt Poole; 2. Shannon Eckstein; 3. Kendrick Louis; 4. Ali Day; 5. Luke Cuff; 6. Matt Bevilacqua; 7. Daniel Collins; 8. James Lacy; 9. Nathan Smith; 10. Hayden White; 11. Cory Taylor; 12. Max Brooks; 13. Ben Carberry; 14. Tanyn Lyndon; 15. Jackson Maynard; 16. Jay Furniss; 17. Wes Berg; 18; Hayden Allum; 19. Trevor Hendy; 20. Isak Costello.

Issued on behalf of Surf Life Saving Australia
Ian Hanson
Hanson Media Group
M: 0407 385 160
E: This email address is being protected from spambots. You need JavaScript enabled to view it.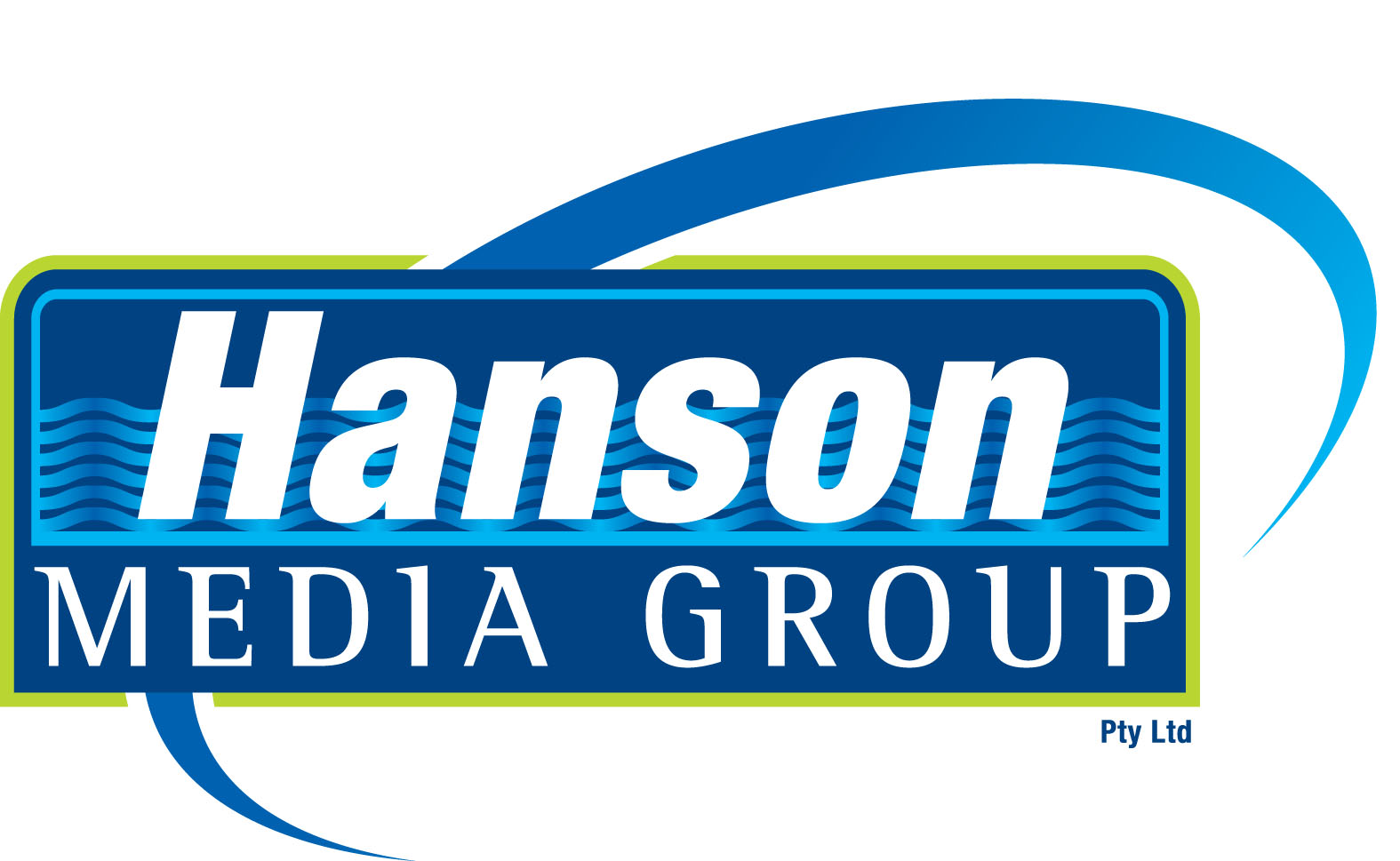 Ian Hanson| Media Manager Triathlon Australia Managing Director
Hanson Media Group | P O Box 299 | West Burleigh Qld 4219
Phone: +61 7 5522 5556 | Mobile 0407 385 160 | Fax: +61 7 5522 5557
This email address is being protected from spambots. You need JavaScript enabled to view it. | www.hansonsportsmedia.com