Grant Kenny's surf ski master class earns Aussies gold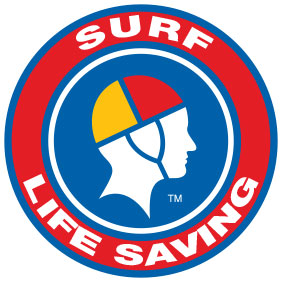 Surf Life Saving Australia, March 27, 2017: Surf lifesaving legend Grant Kenny produced a masterful display of surf ski skills in an Ironman victory to behold on the opening day of the Australian Masters Surf Lifesaving Championships at North Kirra yesterday.
In the last event of a long day's racing, Kenny – the winner of four consecutive Australian Open ironman titles between 1980 and 1983 – turned the clock back in front a small but appreciative crowd who stayed to watch in awe of the master.
Kenny paddled on to a 1.5m dumping wave and held it through the drop zone until it forced him to slew sideways.
But instead of losing the wave, Kenny showed his amazing waterman skills to ride the wave backwards for 100m before completing a 360 degree turn to right the craft and paddle his ski to shore – to a standing ovation.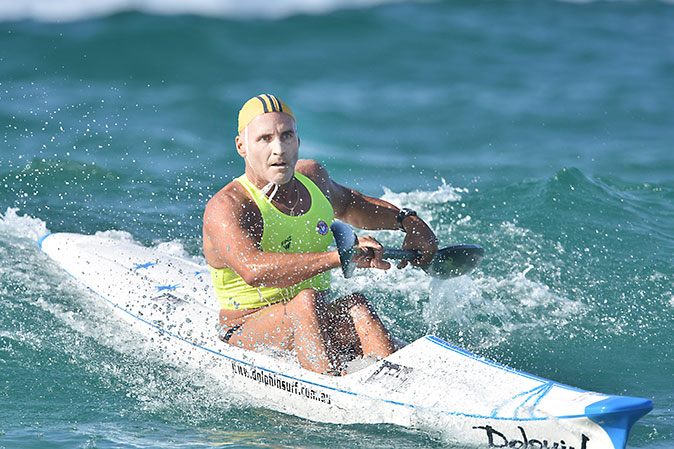 The on-beach commentator was quick to heap praise on the Ironman great and two-time Olympian, saying: "If anyone can paddle one of those surf skis backwards then Grand Kenny can ladies and gentleman – what a master class."
But the race wasn't over, with Kenny having to navigate the swim course and a tricky northerly sweep in the in-shore gutter.
He also had noted Ironmen Craig Chapman (Surfers Paradise) and Scott Thomson (North Bondi) hot on his hammer.
But with Kenny's powerful stroke he held on and with handler Jeff Lemarseney urging him on he ran to the line comfortably ahead of Chapman and Thomson.
"To be truthful, it came out of a mistake and I just had to try and stay on and keep a balance with the rudder out of the water – they are not made to go backwards," said Kenny.
"And I knew the other boys would be breathing down my neck with the swim coming up so I just had to put my head down and swim as hard as I could.
"Most of my training is done on the ski but after I swam in our Taplin team at the State I actually felt pretty good in the water.
"And that came after 10 days travel and arriving onto the beach straight off the plane.
"I then went into a "craming" phase to get as much training as I could squeeze into the last two weeks lading into Aussies."
Just 15 minutes earlier Kenny, Lemarseney and John Lishman (North Cottesloe) had paddled strong for stroke in the red-hot final of the 50-54 years single ski race with Lishman just edging in front of Kenny and Lemarseney on the line.
"That photo will be going up on the wall, a race to remember to beat Grant Kenny that's for sure," said Lishman.
Meanwhile, Terrigal's Paul Lemmon, showed that age shall not weary him either, after he chalked up a remarkable 10th straight victory in his final year in the 45-49 years surf race.
He also added some icing for his cake, taking out the Ironman ahead of board race champion and defending ironman champion Greg Cox from Palm Beach and Scott Allen (Wanda).
Terrigal's Paul Lemmon, showed that age shall not weary him, after he chalked up a remarkable 10th straight victory in his final year in the 40s – taking gold in the 45-49 years surf race at North Kirra.
Lemmon has been a prolific winner of Masters gold after a stellar career which still sees him contest open class events at the Central Coast Branch Championships in NSW.
"I turned 50 in January and gave myself three-days off training to have a string of parties but got back in and really upped the ante in the pool," said Lemmon.
"I really wanted that 10th title, but then to win it and than add the tube title and the Ironman topped a pretty special day."
He took out the Ironman title ahead of board race champion and defending ITeronman champion Greg Cox from Palm Beach and Scott Allen (Wanda) after Cox had opened up a commanding lead in the opening board and ski legs, only to see the swift stroking Lemmon pass him at the final turning buoy on the swim.
Meanwhile three former professional series Ironwoman competitors, Lee Vrolyks, Britt Murray and Naantali Marshall, dominated the younger age groups at North Kirra.
Vrolyks (Northcliffe), a prolific medal winner in the 30-34 years division, added another three to her collection today, in the surf, board and Ironwoman races, as well as picking up silver in the ski, won by Annette Lakeland (Burnie), and rescue tube, won by Eloise Starr (North Bondi).
For Murray (North Burleigh), who raced as an ironwoman under her maiden name Collie, the day produced three 35-39 years gold medals, in the surf, board and Ironwoman races, while she also claimed bronze medals in the ski, won by Tiarne Smith (Northcliffe), and the rescue tube, won by Cathryn Rayward (Kurrawa).
Three gold medals was also the haul for Marshall (Anglesea) in the 40-44 years, and in the same three events as her younger counterparts – surf, board and ski. She was beaten into second place by Lisa Wadling (Lorne) in the ski and Lisa Lower (Currumbin) in the rescue tube.
At 69 years of age, Ruth Kemp (Tweed Heads & Coolangatta) took out her 50th and 51st gold medal from Australian and World Surf Life Saving Championships, in the 65-69 years ski and Ironwoman races.
Ruth was a part of the very first Bronze Medallion course in Victoria in 1981 and is still chasing her passion in the water, watched closely by husband Ross, who handled for her in the Ironwoman.
Official hashtag #Aussies2017
Issued on behalf of Surf Life Saving Australia
Ian Hanson
Hanson Media Group
M: 0407 385 160
E: This email address is being protected from spambots. You need JavaScript enabled to view it.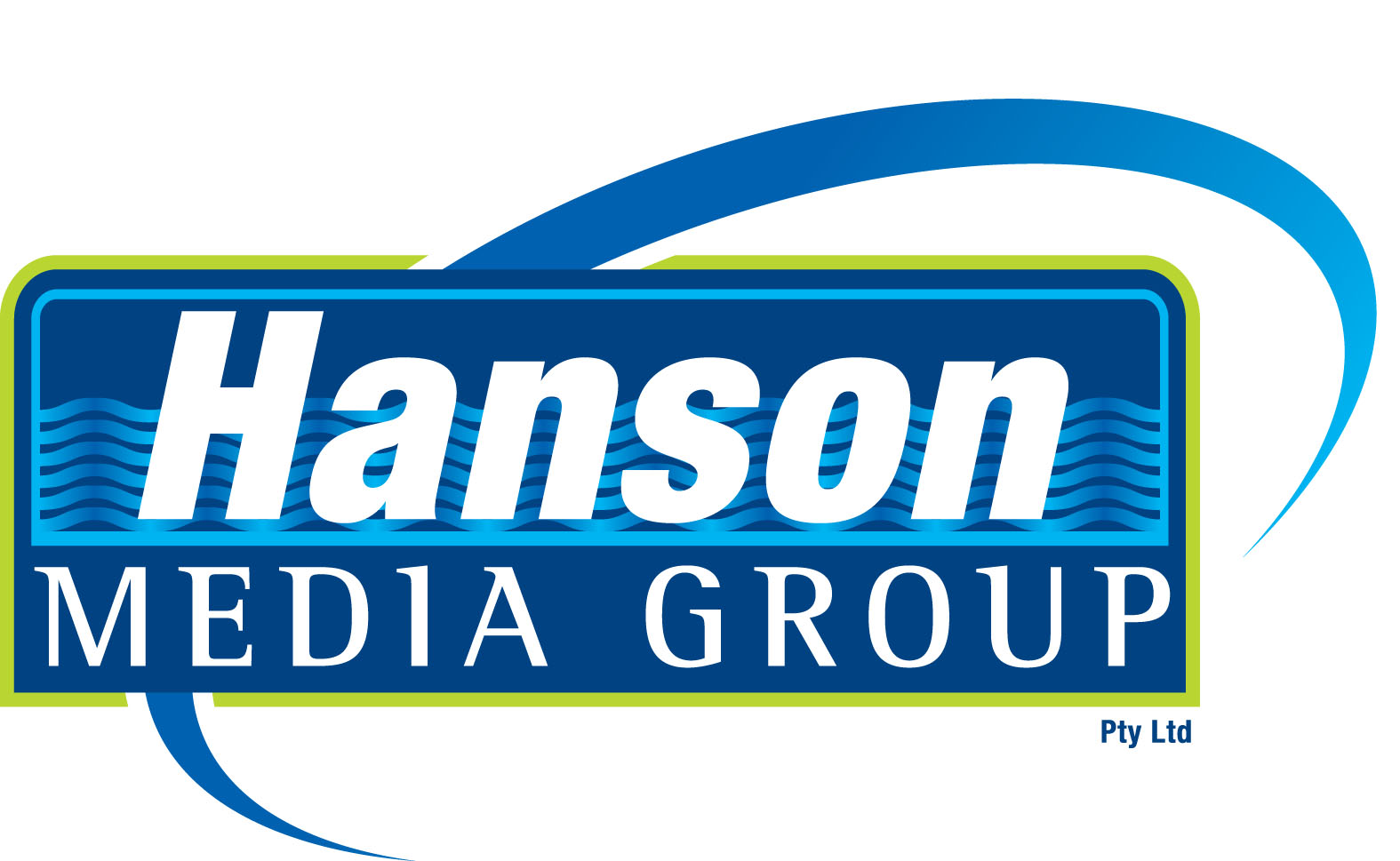 Ian Hanson| Media Manager Triathlon Australia Managing Director
Hanson Media Group | P O Box 299 | West Burleigh Qld 4219
Phone: +61 7 5522 5556 | Mobile 0407 385 160 | Fax: +61 7 5522 5557
This email address is being protected from spambots. You need JavaScript enabled to view it. | www.hansonsportsmedia.coom.au