Nurthen sister act steers Currumbin Vikings to rare Aussies gold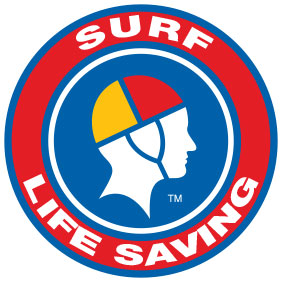 Surf Life Saving Australia, March 29, 2017: A gritty sprint up the beach by final paddler Karlee Nurthen carried Currumbin to the gold medal in the Open women's ski relay on the first day of open competition at the 2017 Australian Surf Lifesaving Championships at North Kirra.
Nurthen made it to the beach a step or two behind Alexandra Headland veteran Kristy Ellis, but her younger legs were enough to give she and her Vikings teammates Amy Nurthen and Ellie Picken a narrow triumph, with Northcliffe in third place.
Alexandra Headland led the race from the start, powered by Olympian Alyssa Bull who opened up a handy lead ahead of Kurrawa, Northcliffe and Currumbin.
The Sunshine Coast club was caught in the second leg by Picken, and Nurthen and Ellis started paddling side by side, with Northcliffe and Kurrawa 10 metres behind.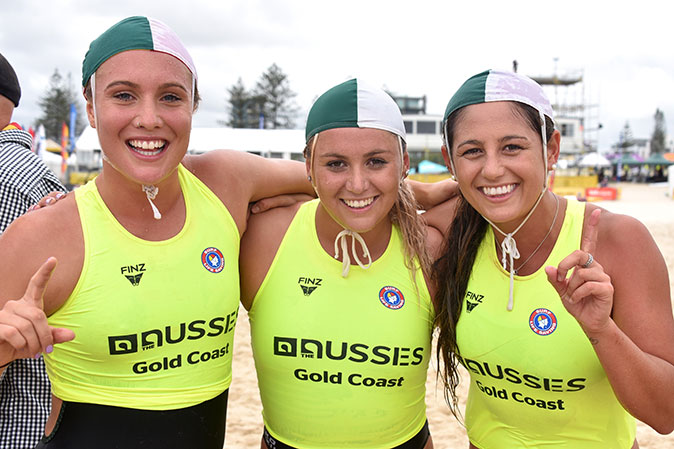 Ellis managed to gain a narrow advantage on the run to the beach but it wasn't enough to hold off the determined younger Nurthen sister.
"On the way out I thought to myself, 'stay with her, and someone's behind you as well'," Karlee said.
"I had Ellie and Amy screaming at me from the beach, and I was like 'move out of the way'.
"I'm so happy we did it. You couldn't ask for anything better."
It was an emotional victory for the trio who have paddled together for a number of years, with Amy Nurthen battling to hold back tears as she celebrated her first Aussies open gold medal.
"To do it with my sister and best friend, wow, I'm absolutely stoked, I can't believe it," she said.
"Normally you get the Northcliffes or the Olympic paddlers come out in these events, but we are just three little Vikings having a crack and we got there in the end."
It was Olympic class that made the difference in the Open Men's ski relay, with Rio 2016 paddlers
Lachlan Tame and Riley Fitzsimmons guiding Avoca Beach to the gold medal in a thrilling sprint finish.
Tame and Fitzsimmons, who paddled Avoca to gold in the same event in 2015, teamed with new man Robert McIntyre to claim the big prize just ahead of of Manly and Currumbin.
Four-time Australian single ski champion Tame opened up a big lead in the first leg but the chasing pack caught a wave that cut his advantage to only about 10 metres.
The placings were juggled about in the second leg, with Avoca still in the leading pack alongside Alexandra Headland and Manly.
Fitzsimmons and Manly's Nick Dawe battled all the way around the final leg before almost being upstaged by Currumbin's Hayden White who turned in a monster paddle.
The three hit the beach close together but it was Fitzsimmons who won the footrace to the line, in a finish reminiscent to the exciting 2015 race.
"Two years ago I had to pull out something special and I was running through that in the back of my mind," he said.
"I tried to keep it simple and get to my feet first – it's all a blur."
Ironwoman contender Harriet Brown got her carnival off to a winning start, taking home two gold medals on the opening day.
Brown was part of a dominant Northcliffe effort in the Open surf teams, swimming in the winning quartet with Maddy Dunn, Kristyl Smith and Courtney Hancock, while the club's B team took second place with Currumbin third.
She and Dunn later joined New Zealander Danielle McKenzie to take out the Open board relay ahead of Currumbin and Northcliffe B.
The open men's board relay was another thrilling race, with the Manly B team of Jay Furniss, Kendrick Louis and Lachlan Bruce upstaging Surfers Paradise and the Manly A team.
In a topsy-turvy race, five paddlers were on the same wave back to the beach in the final leg, but Furniss was able to find enough runners through the gutter to gain the winning edge.
Meanwhile, the undisputed golden girls of day one were Maroochydore's under-17s, who claimed three gold medals.
Tiarnee Massie and Alexandra Clarke were part of the winning Taplin, board and ski relay teams, and were joined by Mackenzie Duffy in the Taplin and ski races, and Shaye Travers in the board relay.
The Under-19 women's Taplin relay was taken out by NSW Central Coast club Umina, led by Aussies 2016 competitor of the carnival Jemma Smith.
Smith, Jazmyn Rodwell and Rachel Wood, were too strong for Northcliffe and North Burleigh in the final, to give Smith her second gold medal of the carnival after she won the Under-19 champion lifesaver competition on Monday.
Official hashtag #Aussies2017
Issued on behalf of Surf Life Saving Australia
Ian Hanson
Hanson Media Group
M: 0407 385 160
E: This email address is being protected from spambots. You need JavaScript enabled to view it.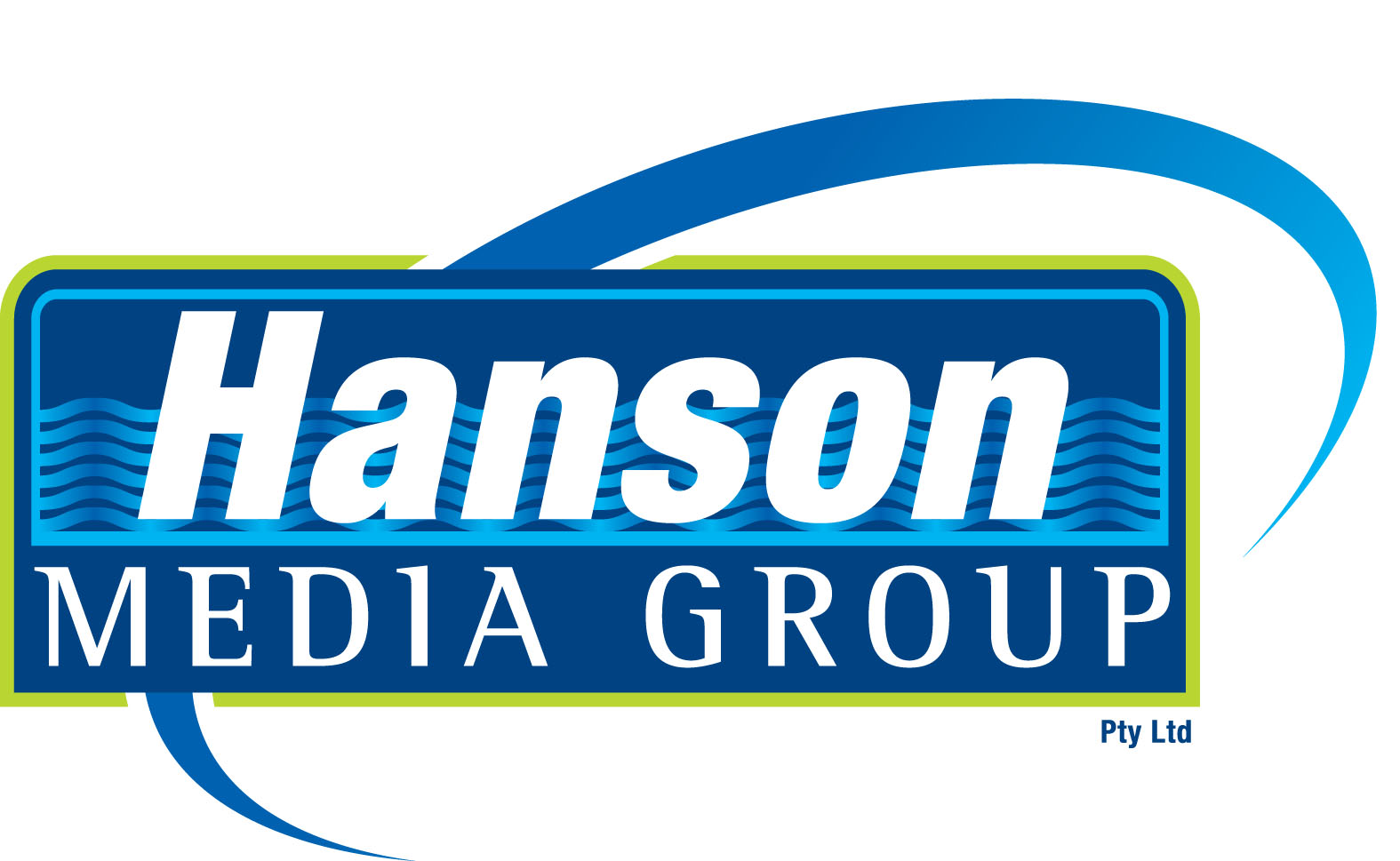 Ian Hanson| Media Manager Triathlon Australia Managing Director
Hanson Media Group | P O Box 299 | West Burleigh Qld 4219
Phone: +61 7 5522 5556 | Mobile 0407 385 160 | Fax: +61 7 5522 5557
This email address is being protected from spambots. You need JavaScript enabled to view it. | www.hansonsportsmedia.coom.au