TWIN WINS FOR NORTH CRONULLA'S TREMENDOUS TRIPLET ALEX RAMPOLDI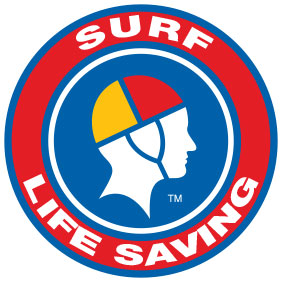 Surf Life Saving Australia, April 2, 2017: NORTH Cronulla pocket rocket Alex Rampoldi, just 15 years of age, has emerged as the new force of flags racing by taking double gold at the Australian Surf Lifesaving Championships at Coolangatta.
The shy teenager made history twice on the same day – racing with her triplet sisters Leah and Emily on the way to winning the Under-17 championship, and then upstaging more experienced rivals to become the youngest winner of the Open title.
In the Open men's final, Newport's Blake Drysdale stepped up to take over the throne of retired flags king Simon Harris, ending a seven-year hunt for the Aussies gold medal.
It was a championship that saw two days of Youth competition and two days of Masters competition with 60 percent of the Open schedule run despite the disruption caused to water-based events, by extreme weather conditions causing poor water quality and visability.
And for the 14th time, Northcliffe has been crowned the Overall Champion club on 213 points from fellow Gold Coast club Currumbin (160) and Sunshine Coast champions Alexandra Headlands (122) followed by Sydney Northern Beaches powerhouse Newport (113).
Northcliffe proved just how strong they are across the board, dominating the early water-based events with strong performances in the open women's board relay, the under 17 and Under 19 board relays and the Champion Lifesavers, picking up valuable points on the beach and the water in all age groups.
However, it was today's extraordinary performance of the Rampoldi triplets, and their North Cronulla sprinting 'sister' Ashleigh McDonald, that had the beach buzzing.
All four share the same birthday, April 27, 2001, and all lined up in the under-17 final in the morning. Ashleigh finished seventh, Emily sixth and Alex and Leah raced off for the gold medal.
Rather than celebrate the amazing feat, Alex then headed for the open competition, and three hours later was claiming her second gold medal of the day, after beating Bree Masters (Kurrawa) in the run-off for gold, with Elizabeth Forsyth (Currumbin) third.
"I just can't believe it," Alex said.
"My goal today was to beat Jaz (Jazmine Yew) from Thirroul in the Under-17s and I wasn't really thinking about Opens.
"It's very special. This is my first year in Opens and I'm very happy with my results," she said in a huge understatement.
A year after flags legend Melissa Cracroft-Wilson departed the Aussies scene after winning 10 titles, the Open women's final was there to be won in what looked to be an even final, that featured a wide range of ages and experience with three Under-17 competitors and two others who had contested the Masters competition earlier in the week.
Rampoldi, however, seemed to get stronger with each race, and eventually was able to gain a step ahead of Masters in the run-off for gold and claim an extraordinary win.
Watching on in both finals were proud parents Tom and Lisa Rampoldi, who were thrilled to see their daughters perform so well on the Aussies stage.
"Leah and Emily are identical and Alex is non-identical, and she doesn't want anything to do with her sisters in any way," Tom said.
"She is the more mature one, in her eyes.
"They are all good kids. They listen to their parents, most of the time.
"They also train hard. They train four hours, four days a week for gymnastics and for flagging that dynamic movement off the sand and upper body strength they have developed is so important for them."
Lisa said it had been an unbelievable day watching the flags competition progress.
"I'm so proud of all my girls, and Ashleigh too. I don't think North Cronulla has ever had four in a flags final before," she said.
"For Alex to win both finals back to back is extraordinary. She's a very determined young lady."
They talented and versatile Rampoldi girls will take of their caps and pull on the leotards to compete in the New South Wales gymnastics championships next weekend. They also play soccer and oztag.
"It's a very busy, loud and fun household," Lisa said.
Drysdale's win in the men's final completed an almost perfect season in his first year at the powerful Newport club.
It also gave him the title he has chased since finishing third behind Tom Reiken in 2011 and second to Harris two years later.
Since then he has battled illness, fell during the final in 2015 and was disqualified for breaking in 2016.
"After breaking last year it was nerve-wracking waiting for the whistle but I was stoked to do it on the day," the 23-year-old said
Drysdale, who works as an electrician, was operating on full power during the final, looking impressive in almost every round.
However, his medal hopes were almost blacked out when the final was down to the last five competitors.
Open beach sprint champion Jackson Symonds (Sorrento WA) fell two-thirds of the way along the track, while Drysdale was beaten to the flag he had targeted.
That left one flag standing unclaimed, and it took a second for both athletes to realise they still had a chance.
Symonds got to his feet and dashed for the prize but Drysdale was closer and able to get there first and keep himself alive in the competition.
The final run-off was a showdown with 2014 champion Tom Nolan (North Cottesloe), and after an even start Drysdale was able to force Nolan wide to the right of the flag and give himself a comfortable win.
Drysdale's clubmate Jake Lynch placed third.
"I was pretty confident today and I hadn't lost a beach flags event this year, but there's always a lot of pressure that comes with that," the champion said.
"I think the only thing that was going to throw me off was myself, so I just had to keep my concentration."
NSW champion Jake Irvine (Coogee) added the national title to his collection when he won the Under-19 final, ahead of Robert Fisher (Kurrawa) and Charlie Rigby (Sorrento WA).
The Under-19 women's final was won by Cronulla's Ngaire Hadfield, with Nicole Kay claiming the silver and Currumbin's Open sprint gold medallist Olivia Eaton taking bronze.
In the Under-17 men's final, Brock Scrivener (Mollymook) edged out Pat Fordham (Seacliff) with Liam Farrelly (Hervey Bay) in third place.
North Cronulla also struck gold in the R and R area, winning the Open Female 5 Person and Under 17 5 Person.
Meanwhile in other events Sydney Northern Beaches club Collaroy Ladies won the March Past – a victory over 10 years in the making and they also added the prestigious Curlewis
Open 6 Person R and R from Wanda and Coogee, while Wanda won the Open Male 5 Person R and R.
Other R and R winners were Angelsea (Open Age Mixed 5 Person) and Under 19 (5 Person).
RESULTS…Australian Surf Life Saving Championships, Coolangatta, Day 8 and 9:MENOpen 2km beach run N Breen (Cronulla) S Barrie (Southport) M Palmer (Wanda) Beach Sprint J Symmonds (Sorrento) J Caldow (Currumbin) T Nolan (Nth Cottesloe) Beach relay Currumbin Collaroy Grange
Beach Flags B Drysdale (Newport) T Nolan (Nth Cottesloe) J Lynch (Newport) Curlewis 6 Person R and R Collaroy Wanda Coogee 5 Person R and R Wanda Coogee Seacliff March Past Collaroy Ladies Alexandra Headland Collaroy Bears
Under 23 March PastNth Bondi Nth Cronulla Nth Cottesloe
Under 19 2km beach run J Stevens (Nth Bondi) H Miller (Mt Maungauni, NZ) 1 J Lund (Tallebudgera) C Lowe-Griffiths (Kurrawa) Beach Sprint C Rigby (Sorrento) C Paulus (Sorrento) C Grimley (Kurrawa) Beach Relay Currumbin Cronulla Kurrawa 5 Person R and R Bondi Angelsea Devils Angelsea Aces Beach flags J Irvine (Coogee) R Fisher (Kurrawa) C Rigby (Sorrento)
Under 17 2km beach run C Breen (Cronulla) C Verco (Nth Bondi) K Aimer (Alexandra Headland) Beach sprint J Smith (Wanda) W de Vries (Freshwater) H Braddish (Umina) Beach Relay Wanda Currumbin Mollymook Beach Flags B Scrivener (Mollymook) P Fordam (Seacliff) L Farrelly (Hervey Bay)
WOMEN
Open 2km Beach Run E Coates (Northcliffe) A Leadbeatter (Swansea Belmont) M Kassulke (Northcliffe) Beach Sprint O Eaton (Currumbin) N Kay (Kurrawa) B Masters (Kurrawa) Beach Relay Currumbin Kurrawa City of Perth Beach Flags A Rampoldi (Nth Cronulla) B Masters (Kurrawa)E Forsyth (Currumbin) Open 5 Person R and R North Cronulla Collaroy Angelsea
Under 19 2km run E Wray (Nth Cottesloe) C Young (Newport) S Hawkins (Seacliff) Beach Sprint N Kay (Kurrawa) O Fein (Currumbin) N Hadfield (Cronulla) Beach Relay Currumbin Kurrawa Cronulla Beach Flags N Hadfield (Cronulla) N Kay (Kurrawa) O Eaton (Currumbin)
Under 17 2km beach run C Gentle (Wanda) C Kelly East End, NZ) 1 A Durante (Wanda) G Kaihau (Noosa) Beach sprint C Mannix-Power (Cronulla) K Edwards Newport) T Stickler (Kurrawa) Beach Relay Cronulla Nth Cronulla Alexandra Headland Beach Flags A Rampoldi (Nth Cronulla) L Rampoli (Nth Cronulla) J Yew (Thirroul) U17 5 Person R and R North Cronulla Bondi Seacliff
MIXED Open First Aid Freshwater Noosa Maroochydore U19 First Aid Freshwater Maroochydore Noosa Open Age Mixed 5 Person R and R Angelsea Wanda Alexandra Headland Under 17 March past Maroochydore Burleigh Heads Seacliff
OVERALL CHAMPION CLUB POINTSCORE Northcliffe (213) Currumbin (160) Alexandra Headlands 9122) Newport (113) Maroochydore (88) North Cronulla (73) Wanda (70) Kurrawa (66) Manly (62) Cronulla (57)
Official hashtag #Aussies2017
Issued on behalf of Surf Life Saving Australia
Ian Hanson
Hanson Media Group
M: 0407 385 160
E: This email address is being protected from spambots. You need JavaScript enabled to view it.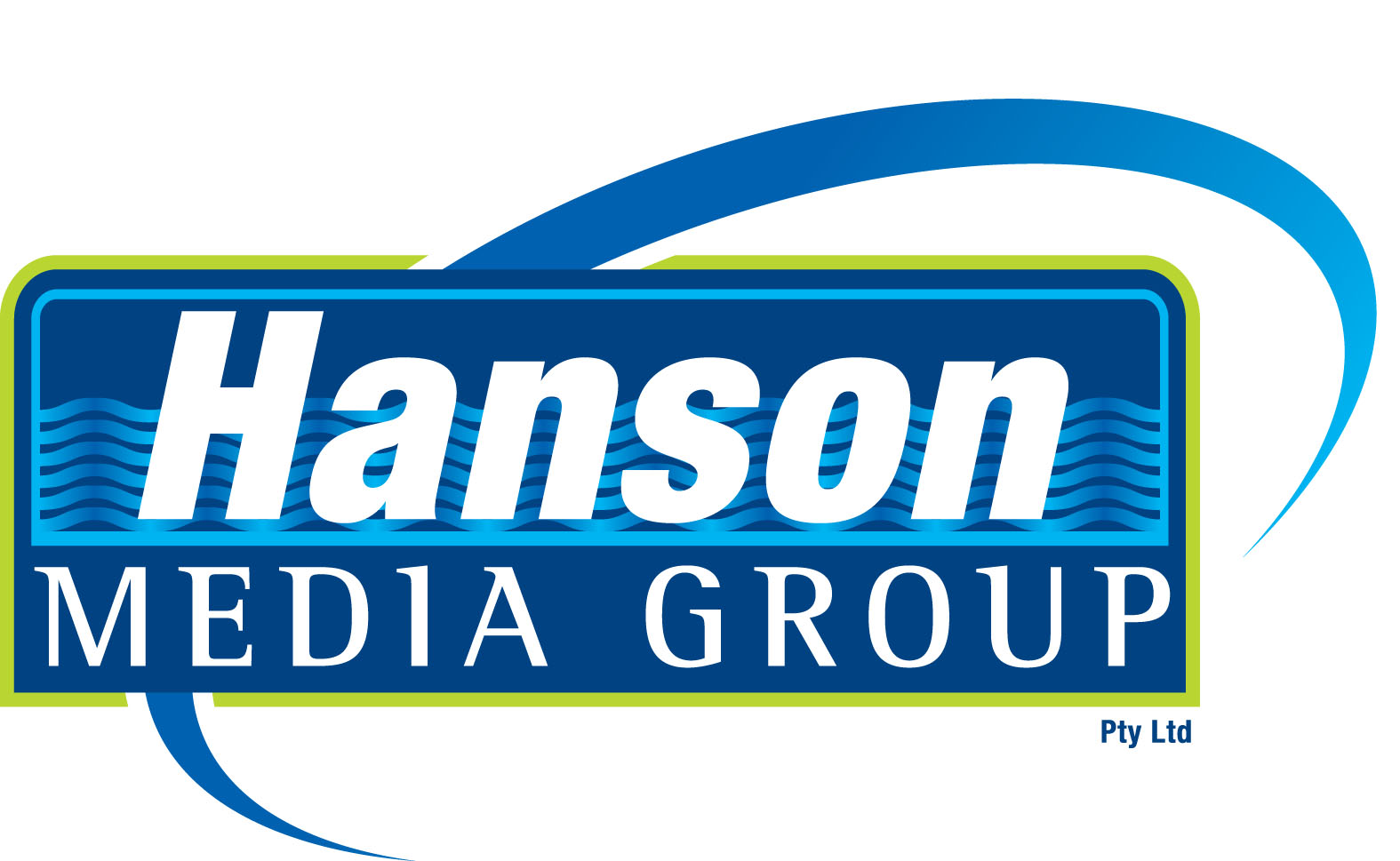 Ian Hanson| Media Manager Triathlon Australia Managing Director
Hanson Media Group | P O Box 299 | West Burleigh Qld 4219
Phone: +61 7 5522 5556 | Mobile 0407 385 160 | Fax: +61 7 5522 5557
This email address is being protected from spambots. You need JavaScript enabled to view it. | www.hansonsportsmedia.coom.au