Kiwi Ben's three-year mission for Gold as Kirstie lands a Vikings victory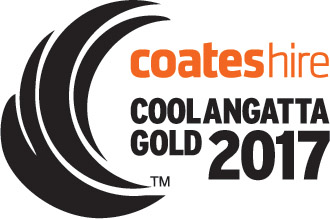 Surf Life Saving Australia, October 8, 2017: Inspired by messages from four-time Coates Hire Coolangatta Gold long course champion Ali Day and other clubmates, New Zealander Ben Cochrane powered his way to victory in the open men's short course race at Coolangatta today.
In his first season competing for Surfers Paradise, Cochrane raced to victory ahead of Kyle Garrett (Avoca Beach) and Matthew Bell (Newport), while WA's Currumbin-based Kirstie Hardstaff was a comfortable winner of open women's race ahead of Carla Papac (Cronulla).
Hardstaff's little sister Jayde Hardstaff, also with Gold Coast powerhouse, the Currumbin Vikings, finished third.
Cochrane's phone was buzzing in the lead-up to today's start as his training partners sent messages designed to inspire the 21-year-old New Zealander.
"I got texts from five or six of the Surfers Paradise boys, saying 'best of luck', 'you've trained hard', 'just go out and enjoy it'," he said.
"Even Ali was saying 'I'm proud of the person you are and what you stand for'.
"It captures that the sport is more than just the sport, it's a way for family and friends to gather. To test out your skills against other people and have fun.
"That was one of the most enjoyable races I've had and I'm just trying to enjoy the process." He said.
Racing over the revamped Coates Hire Coolangatta Gold short course that centred on Coolangatta beach, Cochrane and Garrett went stroke for stroke in the opening ski leg, before the Kiwi made his move in the swim, edged further ahead on the board and in the run to the finish.
The race today came in two hours, 32 minutes and 40 seconds, but it was a win three years in the making since Cochrane left New Zealand as soon as he finished high school and moved to the Gold Coast.
Cochrane said the move has been beneficial, introducing him to the influence of Ironman legend Trevor Hendy.
"I've had some two-hour sit downs with Trev where you unfold what you want to do with your life. There are people out there who don't believe in that but I've seen the change in myself.
"I've also done a lot with Keith Maitland, a kinesiologist, getting the body right, and I went vegetarian about three months ago, gave up coffee and things like that.
"I've been really focusing on the mind, it's like a holistic approach, whereas it used to be just train, train, train.
"I'm loving life and when you're loving life the race doesn't matter as much and as a result you race care free, feel the weightlessness when you race and it's just fun."
Cochrane is a big fan of the new course for the shorter of the Coolangatta Gold events, with each leg being raced in a loop and the transitions taking place on the same beach.
"With this format, having more people on the start line this year and the grandstands there's far more atmosphere," he said.
"You get a lot of energy from the people clapping, but whoever came up with the soft sand run to the finish, that's cruel."
The Hardstaff sisters moved even further than Cochrane to train on the Gold Coast, giving up their lives in Perth to work with coach and former Coolangatta Gold winner Michael King and his team at the Vikings.
They were locked in a battle with Papac for much of the race before Kirstie moved ahead in the board leg and held the lead through the run to the finish and complete the course in 2:38:48.
"As soon as I got into the board leg I thought had the energy and kept going and got a good lead," she said.
"In the run I knew I had it pretty well with my sister, because 'she can't run,' but I wasn't sure about the other girl and I was just hanging on until the end."
She paid tribute to the influence of King and working alongside his strong team of surf sports athletes.
"I have improved with Michael King so much, and having the Currumbin crew with me and the Nurthen girls (Amy and Karlee) is incredible," she said.
"Coming over from Perth and not knowing anyone I was pretty nervous but they have made me welcome at Currumbin, like a big family, and I'm loving it."
Newport's Isaac Smith registered the fastest time of the day, completing the under-19 race in 2:28:32, nearly a minute ahead of 16-year-old Charlie Verco (North Bondi), with Corey Cumner (Alexandra Headland) third. Manly's Emily Doyle won the women's under-19 race from Lily Costello (Redhead) and Brielle Cooper (Kurrawa).
Sixth place in the under-19 men's race went to Tainui Kaihau (Noosa Heads), an inspiring achievement considering he is undergoing chemotherapy treatment for acute lymphoblastic leukaemia that was diagnosed in early 2016.
His sister Grace won the under-19 women's race last year, saying she was inspired to win by her brother. This year it was Tainui's chance to return the favour.
"I got to watch her last year and she did so well so she motivated me, like I motivated her," he said.
"It was my goal to be able to do this event this year."
Cancer was also at the forefront of the thoughts of 35-49 years competitor Brent McKinnon (Elouera), who crossed the line second in his category, one minute behind winner Brendan Ross (Redhead).
McKinnon was racing to raise money for the Australian Cancer Research Foundation and will double his pain this weekend by backing up to contest Sunday's long course race over 41.8km. He hopes his efforts will encourage people to donate to his Cooly4Cancer page.
Amanda Elson won the women's 35-49 years race, ahead of Heli Murray.
The men's 50 years and over category was won by Kim Harker (Mooloolaba), from Craig Sly (Kurrawa) and David Broadbent (Avoca Beach), while Alison Pegg (Noosa Heads) took out the women's race from Fiona Kirkman (Avoca Beach).
The 41.8km Coates Hire Coolangatta Gold long course races will start at Coolangatta from 7.30am Sunday, following a tribute to former Ironman competitor Dean Mercer, who died recently aged 47.
Competitors will observe a minute's silence and raise their paddles in tribute to Mercer ahead of the elite class races, that will feature the likes of Ali Day, Shannon Eckstein, Courtney Hancock and Rebecca Creedy, and will be started by Dean's brother Darren.
COATES HIRE COOLANGATTA GOLD SHORT COURSE RESULTS 2017, Coolangatta Beach
Male
Open
1 B Cochrane 2:32:40, 2 K Garrett 2:35:27, 3 M Bell 2:35:59, 4 A Macphail 2:42:06, 5 T Prowse 2:42:25, 6 T Kaihau 2:46:22, 7 D Bannerman 2:50:21, 8 J Triplett 2:54:02, 9 J Haigh 2:54:23, 10 A Young 2:56:02, 11 M Dawes 3:01:58, 12 M Henderson 3:04:37, 13 L Betts 3:07:28, 14 W Brighton 3:25:13, 15 C Devine 3:40:18
U/19 years
1 I Smith 2:28:32, 2 C Verco 2:29:26, 3 C Cumner 2:35:29, 4 T Doyle 2:35:35, 5 H Cotter 2:37:28, 6 C Bohan 2:38:40, 7 H Smart 2:39:49, 8 J Finn 2:40:39, 9 D Green 2:40:52, 10 B Regan 2:41:17, 11 M Milligan 2:43:11, 12 J Coulson 2:43:54, 13 N Lennox 2:43:58, 14 J Raspin 2:44:34, 15 H Donkin 2:44:38, 16 C Polden 2:45:33, 17 M Petersen 2:48:38, 18 F Askew 2:50:05, 19 J Little 2:52:31, 20 C Gaddes 2:54:48, 21 D Hogan 3:06:22
35-49 years
1 B Ross 2:38:56, 2 B Mckinnon 2:39:51, 3 S Sewell 2:44:22, 4 J Clifton 2:56:18, 5 C Malone 2:57:10, 6 M Stewart 3:00:15, 7 Q Poulsen 3:00:35, 8 S Elliott 3:02:52, 9 J Crawford 3:06:39, 10 G Akroyd 3:07:04, 11 P Dunn 3:07:54, 12 P Lewis 3:08:30, 13 N Edmonds 3:08:39, 14 G Ellison 3:09:12, 15 B Gillies 3:11:45 49, 16 S Hedderman 3:13:41, 17 R Buckley 3:13:44, 18 G Hunter 3:15:00, 19 J Bell 3:15:08, 20 B Manzewski 3:18:51, 21 R Scaysbrook 3:19:48, 22 J Mitchell 3:20:41, 23 J Moloney 3:24:11, 24 P John 3:33:08, 25 M Lea 3:42:11, 26 C Hughes 3:43:56

50+ years
1 K Harker 2:43:15, 2 C Sly 2:43:45, 3 D Broadbent 2:53:33, 4 N Carroll 2:57:53, 5 S Bradney 3:02:12, 6 D Marsh 3:02:43, 7 D O'Grady 3:04:31, 8 T Hudson 3:07:56, 9 B Roy 3:09:09, 10 J McAtamney 3:14:25, 11 A Christopher 3:14:43, 12 P Gillett 3:14:54, 13 Soxenford 3:16:21, 14 T Clements 3:16:37 , 15 P Pegg 3:17:55 , 16 P Lenehan 3:19:31, 17 P Kearney 3:22:05, 18 C Haskins 3:22:45, 19 D Browning 3:25:39 , 20 C Bell 3:28:18 , 21 D Minns 3:38:56, 22 J Polverino 3:42:06, 23 T Hallinan 3:42:35, 24 J Platt 3:43:57, 25 I Simms 3:47:32, 26 R Henry 3:51:18, 27 J May 4:37:04
Teams
Open
1 North Bondi 2:26:30, 2 Manly 2:28:49, 3 Hecko Gecko 2:34:21, 4 Scared Hitless 2:36:22, 5 Masters & Apprentices 2:38:55, 6 Big Test Icicles 2:42:53, 7 Mazaka 2:47:12, 8 The 07's 2:49:00, 9 Guns Up Southport 3:28:38,10 Shaw Thing 3:42:09
U/19
1 Bone Warriors 2:25:12, 2 Black Swanners 2:25:32, 3 Wauchope Bonny Hills - First National North Haven 2:28:00, 4 Sunshine Boys 2:29:06
140+ Masters
1 Older Freshie Flyers 2:42:10, 2 Splovers 2:42:29, 3 The Hoff & Co 2:43:56, 4 Dee Why Eagles 2:54:28, 5 Wauchope Bonny Hills - Expressway Spares 2:58:17, 6 Team Hillman 3:20:50
190+ Masters
1 The Original Poster Boys 2:51:22, 2 Wauchope Bonny Hills - Pacific Survey 2:51:53, 3 Old Southport 2:52:02, 4 Wauchope Bonny - Hills Mid Coast Uniforms 3:25:26
FEMALE
Open
1 K Hardstaff 2:38:48, 2 C Papac 2:42:01, 3 J Hardstaff 2:45:01, 4 J White 2:50:34, 5 M King 2:58:35, 6 L Newland 3:03:18, 7 S Hemsley 3:05:35
U/19 years
1 E Doyle 2:41:48, 2 L Costello 2:44:09, 3 B Cooper 2:45:52, 4 N Owen 2:49:55, 5 T Kollen 2:53:38, 6 G Gurr 2:56:49, 7 J Lewsam 2:57:45, 8 I Rees 3:00:58, 9 O Heaton 3:02:33, 10 B Humphrys 3:14:55, 11 G Matthews 3:14:57, 12 N Bamforth 3:16:47, 13 B Wight 3:17:25, 14 H Dawood 3:20:35, 15 L Blair 3:46:46
35-49 years
1 A Elson 3:00:38, 2 H Murray 3:06:37, 3 C Hardman 3:26:43, 4 R Patrick 3:29:11, 5 B Crawford 3:36:16, 6 L Porche 3:38:37, 7 M Thomas 3:39:30, 8 B Tinker 3:50:11
50+ years
1 A Pegg 3:06:30, 2 F Kirkman 4:12:42
Teams
Open
1 BMD Northcliffe Gon 2:27:36, 2 A H 2:42:41, 3 Big Dawgz 2:50:10, 4 Wauchope Bonny Hills - Port Orthodobtics 3:07:20, 5 NC Chargettes 3:10:12, 6 Chotz 3:12:55
Under 19 years
1 Team Shine 2:39:28, 2 Little Gon 2:45:52, 3 Ygon 2:47:02, 4 Northcliffe u19 2:54:48, 5 Team Crawford 3:53:03
140+ years Masters
1 Wauchope Bonny Hills - Fat Fish 2:53:29, 2 Nb Masters Chicks 2:57:21, 3 Sunny Girls 2:57:34, 4 Mel And Monza 3:15:19, 5 Gatta Girls 3:35:38
190+ years Masters
1 Manly Salt Water Girls 3:39:55
Mixed
Teams
1 And The Winners Are 2:33:05, 2 Titanic 2:33:42, 3 Blacklisters 2:40:33, 4 Moses 2:40:49, 5 Waga 2:45:02, 6 The Turtles 2:45:15, 7 Tartled Koalas 2:47:15, 8 Curly Dolphins 2:52:42, 9 Sawty Crew 3:01:04, 10 Harvie Family 3:06:00, 11 Miami Zippies 3:14:54, 12 Cooly Mixalots 3:17:48, 13 Miami Crawlers 3:19:37, 14 Miami Sanders 3:22:09, 15 Metti G 3:26:10, 16 Miami Dunes 3:46:42, 17 Bonny Bras 3:57:36
U/ 19
1 Noosa Heads 2:30:31, 2 Harris Twins 2:53:35, 3 Sawtell 17'z 2:54:53
140+ Masters
1 Four Fast Fried Eggs 2:49:33, 2 Hoff And Puff 3:25:46
190+ Masters
1 Terrigal Masters Team Awesome 3:14:23
Mates Wave
1 Jikes 3:07:57, 2 Hinckage 3:15:30, 3 Coddos Crew 3:24:51
Issued on behalf of Surf Life Saving Australia
Ian Hanson
Hanson Media Group
M: 0407 385 160
E: This email address is being protected from spambots. You need JavaScript enabled to view it.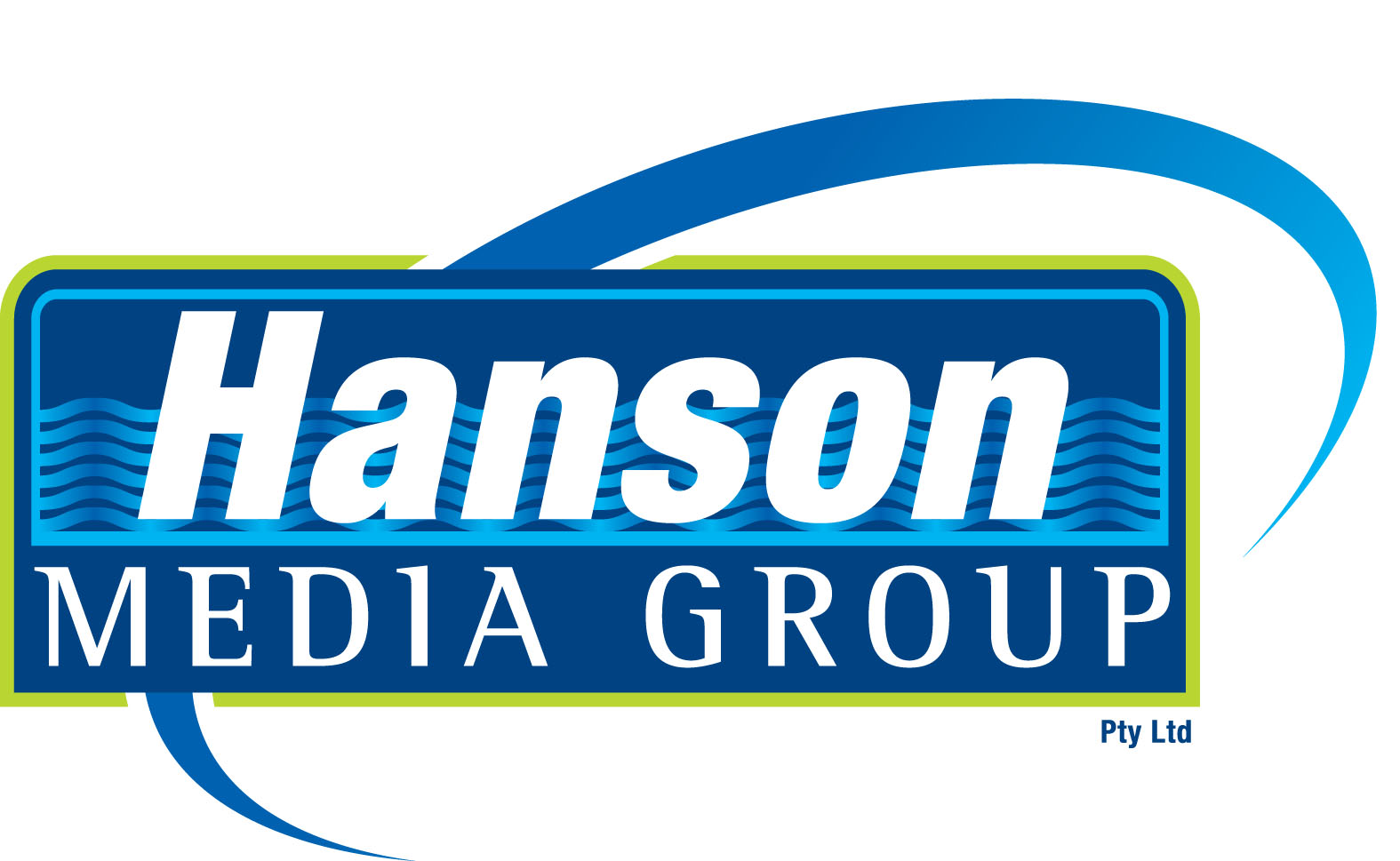 Ian Hanson| Media Manager Triathlon Australia Managing Director
Hanson Media Group | P O Box 299 | West Burleigh Qld 4219
Phone: +61 7 5522 5556 | Mobile 0407 385 160 | Fax: +61 7 5522 5557
This email address is being protected from spambots. You need JavaScript enabled to view it. | www.hansonsportsmedia.coom.au